Event Marketing/Communications
Looking for ways to make your marketing stand out from the crowd? Event Garde's expert storytellers craft powerful, inspired messages that pack a punch, leaving audiences engaged, informed, and hungry for more.
We specialize in strategy, campaigns, annual planning, event marketing, communications development, coaching, trainings, and more.
Sample Projects:
Develop and implement an event marketing/communication plan.
Write and edit copy for various promotional pieces, including both print and digital.
Write, edit and publish blog posts.
Source appropriate images for marketing/communication campaigns.
Write and disseminate press releases.
Partner with The Image Shoppe for all design work.
---
Read. Learn. Repeat!
Throughout May, Event Garde's blog highlighted topics related to events marketing and communications, providing professionals with a host of options for enhancing their efforts and adapting during a time when we're all facing unprecedented challenges.
Our team's Director of Communications & Engagement, Sara Krueger, authored several articles this past month aimed at helping marketers leverage their natural abilities and expertise to connect, collaborate, and create in more meaningful ways. Posts include:

Note: The following lists and tools are for educational purposes only and should not be considered legal advice or a legal opinion. Every matter is different and poses a unique set of facts and circumstances. Legal advice can only be provided after analysis of all the facts and circumstances of a particular matter. We suggest you consult with your organization's attorney if you wish to receive legal advice on a particular issue or matter.
---
Communicating in a Crisis: Cultivating Connections and Creativity through the C.A.R.E. Model
Changes happen quickly when a crisis unfolds, requiring that we adjust how we work with each other and engage with those we serve. As marketers, we might feel like we're entering a daily war room with loads of projects as organizations cancel or re-envision events, explore new programming, and strive to communicate effectively with their audiences. On the flipside, there might be a lack of work as decisions get held up by those at the the top.
Even when obstacles loom large, marketers are natural problem-solvers and champions of innovation who have the ability to THRIVE in the face of adversity. In this free downloadable guide guide to empathetic marketing, learn how four simple steps can be applied to build creative momentum in uncertain times, advance practical solutions in response to concerns, and craft tangible strategies for long-term planning and engagement.
---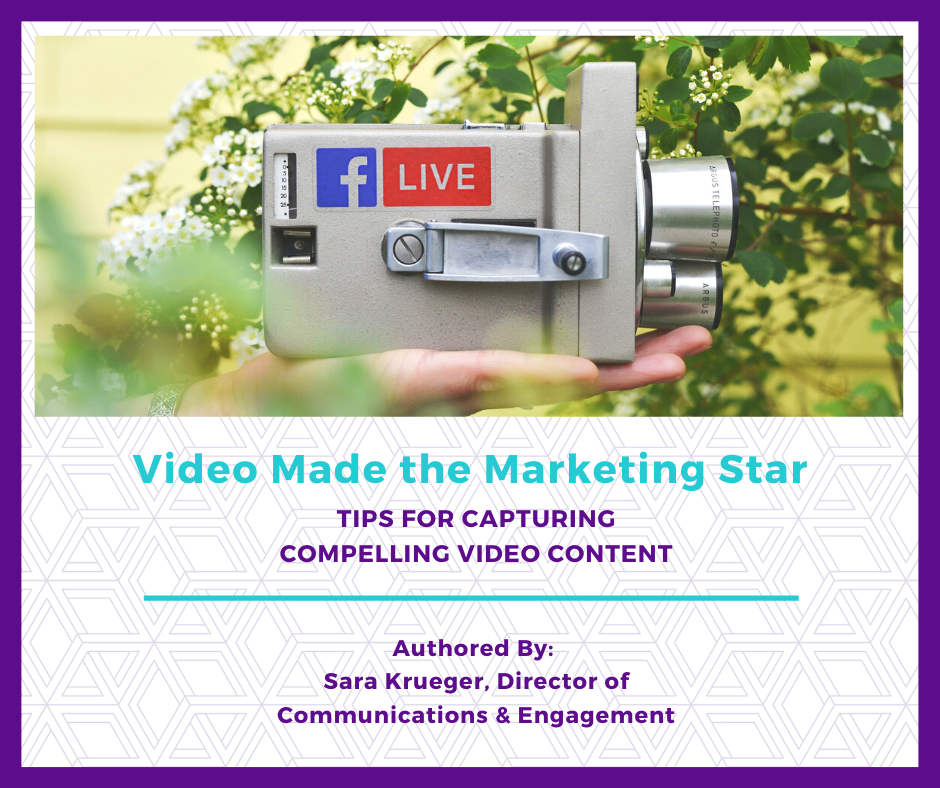 Video Made the Marketing Star: Tips for Capturing Compelling Video Content
Paragraphs rarely go viral. Videos do! More so than ever before, marketers are looking for a way to help their organizations and companies stand out from the crowd. Video is an excellent solution for grabbing the attention of those you wish to reach in a creative and engaging way. But making videos can be intimidating, especially if your team is remote and expertise, time, and resources are limited.
Drawing on her background in film, Event Garde's Director of Communications & Engagement created this handy list of tips and tricks for producing quality videos that will help you foster deeper connections with your audience. A variety of affordable equipment and software options are also explored.
---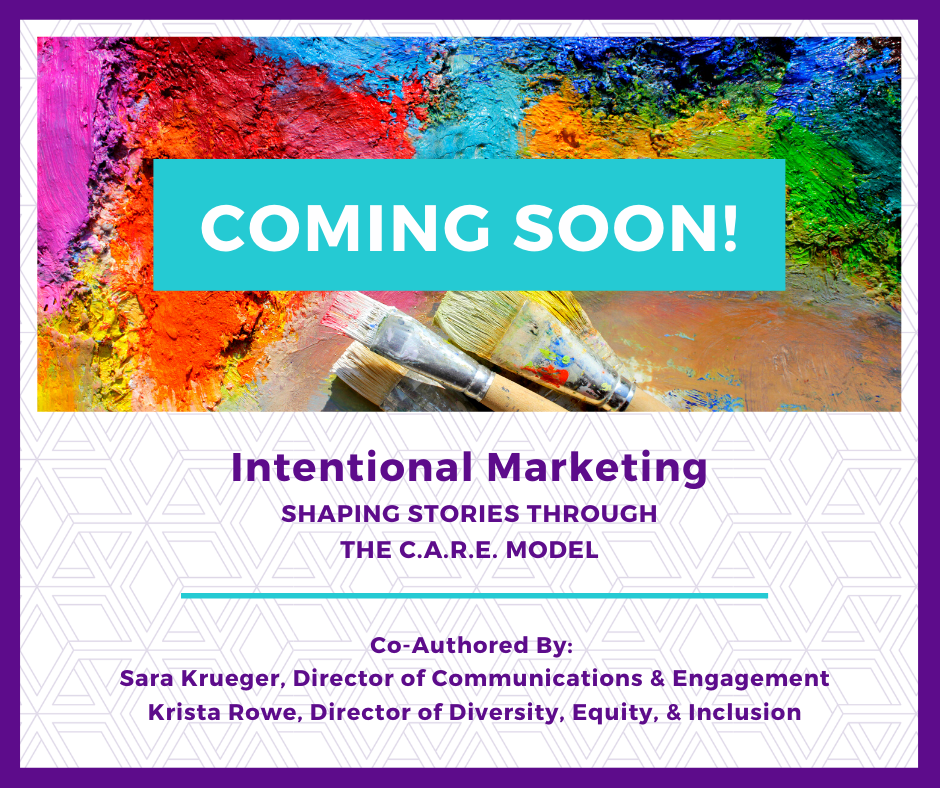 Intentional Marketing: Shaping Stories through the C.A.R.E. Model
Diversity, Equity, and Inclusion (DEI) is top of mind for companies and organizations, but many teams struggle with how to incorporate DEI considerations successfully. This free, downable resource covers common questions and concerns that arise for marketers as they navigate the DEI space and outlines a simple set of steps for moving forward in an intentional and thoughtful way. It includes an assessment tool designed to help marketers determine levels of knowledge and confidence as well as opportunities for growth.
Co-Authored: Sara Krueger (Director of Communications & Engagement) and Krista Rowe (Director of Diversity, Equity, & Inclusion)
---