Curated Resources for Facilitators of All Skill Levels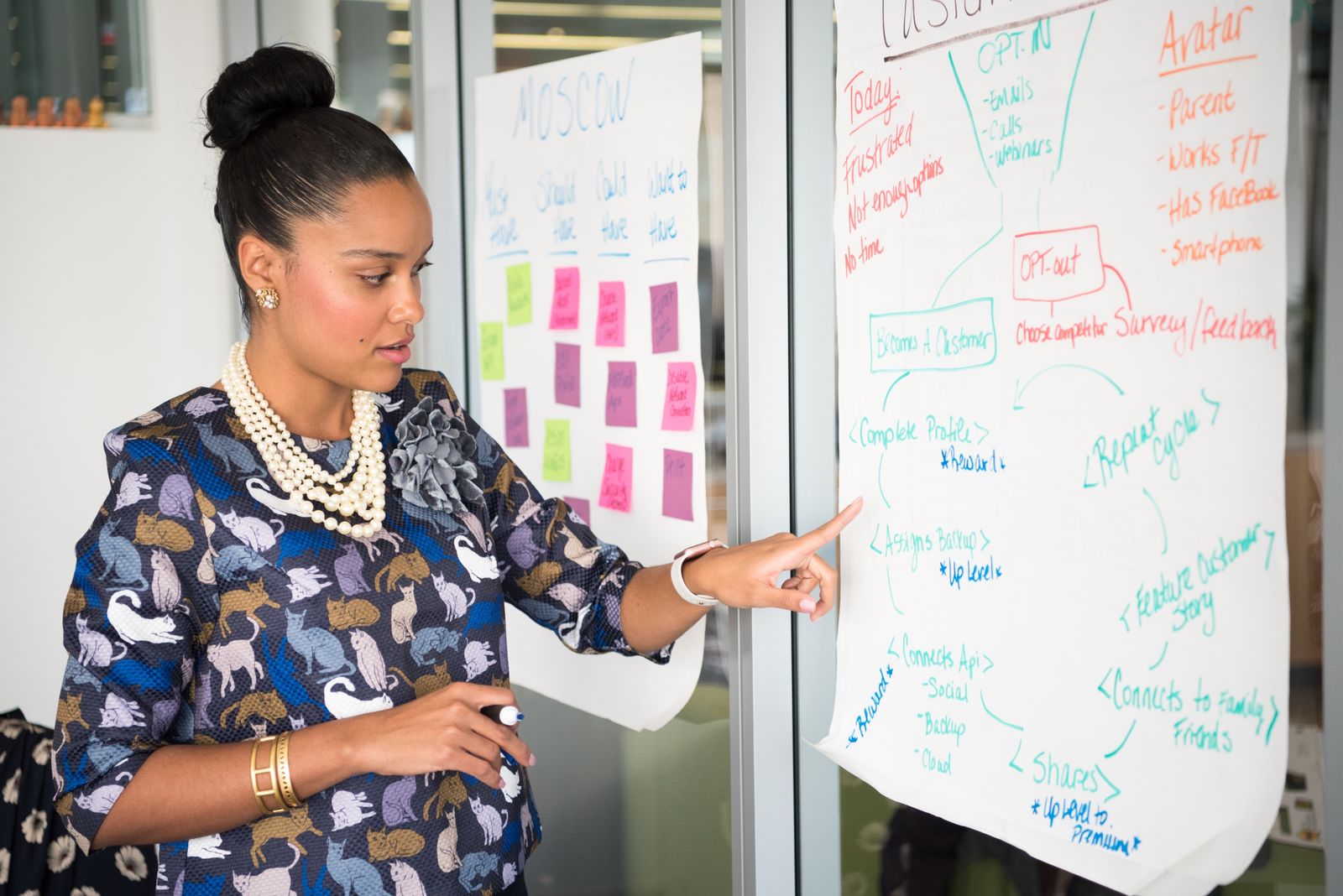 Photo courtesy of Pexels/Christina Morillo
FACILIT8me Community of Practice
Whether you facilitate full-scale strategic planning sessions, quarterly/monthly board of directors meetings, weekly staff meetings or informal conversations with staff, we think that filling your facilitation toolbox with various skills, techniques and foundational methods are just as important as having the confidence to experiment with them, learning from both your successes and challenges.
That's why several years ago, a colleague and I dreamed up a community of practice that we would come to call FACILIT8me (pronounced FACILITATE ME). The mission of FACILIT8me is to create a relaxed and supportive community of practice ideal for learning and networking with fellow facilitators. Through regular meet-ups, engaging lunch and learns, informal happy hours, and a vibrant online community, participants of all experience levels will feel empowered with new resources and greater self-confidence.
If you're wondering about the origin of the community's name, that's simple:
Facilitate: After all, that's the common thread that ties us all together — the art and science of facilitation.
8: FACILIT8me's eight facilitator core competencies were developed with insights from:
Me: Wanting to invest in ourselves to become stronger facilitators whether necessary as part of our full-time work or as the occasional facilitator.
FACILIT8me Facebook Community
Those who are interested may join our free Facebook community to connect with other facilitators and to engage in discussions on topics, tips and resources to grow the knowledge, skills and abilities that support your facilitation practice. Each week, our moderators offer a variety of resources and discussion starters; and from time to time our members post some of their own insights and questions, as well. Originally, we invited clients who attended our trainings and facilitations to be a part of this group, but the Facebook community has since been expanded to anyone who is interested in facilitation or identifies as a facilitator.
FACILIT8me Member Inquiry
For example, a community member recently posted the following inquiry to our Facebook community:
Hello. I'm coordinating a set of "roundtables" for a conference in November. I'm looking for ideas on different ways to structure these 1-hour sessions on a variety of topics that feel different and allow for lots of sharing among the participants. We know they want to learn from each other. There are 6 roundtables — one offered at each session time slot along with more traditional presentations, lectures, panel discussions, etc. I think a modified World Cafe could work. Was thinking a gallery walk could be incorporated — maybe a sticky wall. I'm hopeful that the roundtables will be in the same room so perhaps the room itself could be a place for others to stop by in between sessions to see what the groups have been discussing. What other ideas do you have for these 1-hour discussion sessions? Thank you!
And here are some of the ideas we suggested, along with a blog post I wrote in 2018 called Environment Matters: Engaging the Five Senses. (If you or your team has another answer to this member inquiry, please share with us your tips, tricks, resources, and recommendations using the comments below or by emailing us at info@eventgarde.com.)
I think environment is key. If you can ensure all the roundtables happen in a single room, that would be ideal. And the more you can engage each of the senses, the better.
Visually: I could see six large wall areas that might resemble a graphic recorder setup. Maybe paper, maybe sticky walls. But each station labeled with the topic and big questions/takeaways recorded. I love the idea of a gallery walk before/after sessions for all attendees who may be wondering what's been happening in this room. And for attendees to see the work product build over time.
Sound: Consider playing music to fill up the space.
Touch: Think about unique furniture setups. Could be round tables, but could be comfy seating in a round. Or even just lawn chairs. And add lots of tactile objects like fidget toys to help engage the hands while the minds are hard at work.
Taste: Snacks, candy, water or other beverages.
Smell: I often have on hand an oil diffuser.
All of this will help distinguish these sessions as different from the more traditional sessions and hopefully help tap into more creative thinking.
When it comes to the setup of the content, I think it depends how many repeat attendees you expect from session to session. But don't overthink it. Minimal structure -- introductions, a couple of question prompts, small group facilitators, timekeepers and recorders -- should be more than enough to get conversation flowing.
FACILIT8me Voices & Views
Each month, our roundtable of moderators select a new topic and record a short format video (approximately 20 minutes in length) highlighting an aspect of facilitation. The episodes are intended to be fun, meaningful, and conversational. Think more podcast, but in video format (a lightly researched informal discussion about our thoughts, experiences, perspectives, and recommendations) vs. a highly researched training session with PowerPoint slides and handouts. Our first three episodes are available now:
Season 1, Episode 1: The panel defines facilitative leadership; helps distinguish the differences between consultant, facilitator, and trainer; and tells personal stories about their facilitative leadership experiences.
Season 1, Episode 2: The panel defines contexting, including why do it, how it helps participants, and how long it takes. Additionally, they tell stories of times when contexting has gone well, when it could have been improved, and the impact on participants.
Season 1, Episode 3: The panel defines consensus, including what it is, what it's not, and how it's important to the process of facilitating, and shares first-hand stories about consensus in their personal and professional lives.
FACILIT8me Association Facilitator Certificate Course
Finally, we have heard you — you and your teams are in need of facilitation training. Each and every time we bring you our tips, tricks, and resources — whether in person or online — you turn up, you're engaged, you ask questions, you take notes, you tell us you've learned something new and want to learn more.
So we've upped the ante and coming this fall we are offering a full-fledged certificate course comprising eight facilitation domains and associated competencies based upon our real-life experiences. It's specific to the association community and we're going to share our examples, stories, frameworks, and templates that you can translate to your work.
So whether you're interested in learning more about the FACILIT8me Association Facilitator Certificate Course once it becomes available or you're all-in and just want to know when and where to register, share with us your contact information and you will be the first to know when registration opens and more details are available.
Complete the interest form today! This course is designed as a cohort model, so spaces will be limited for this inaugural offering.