FACILIT8me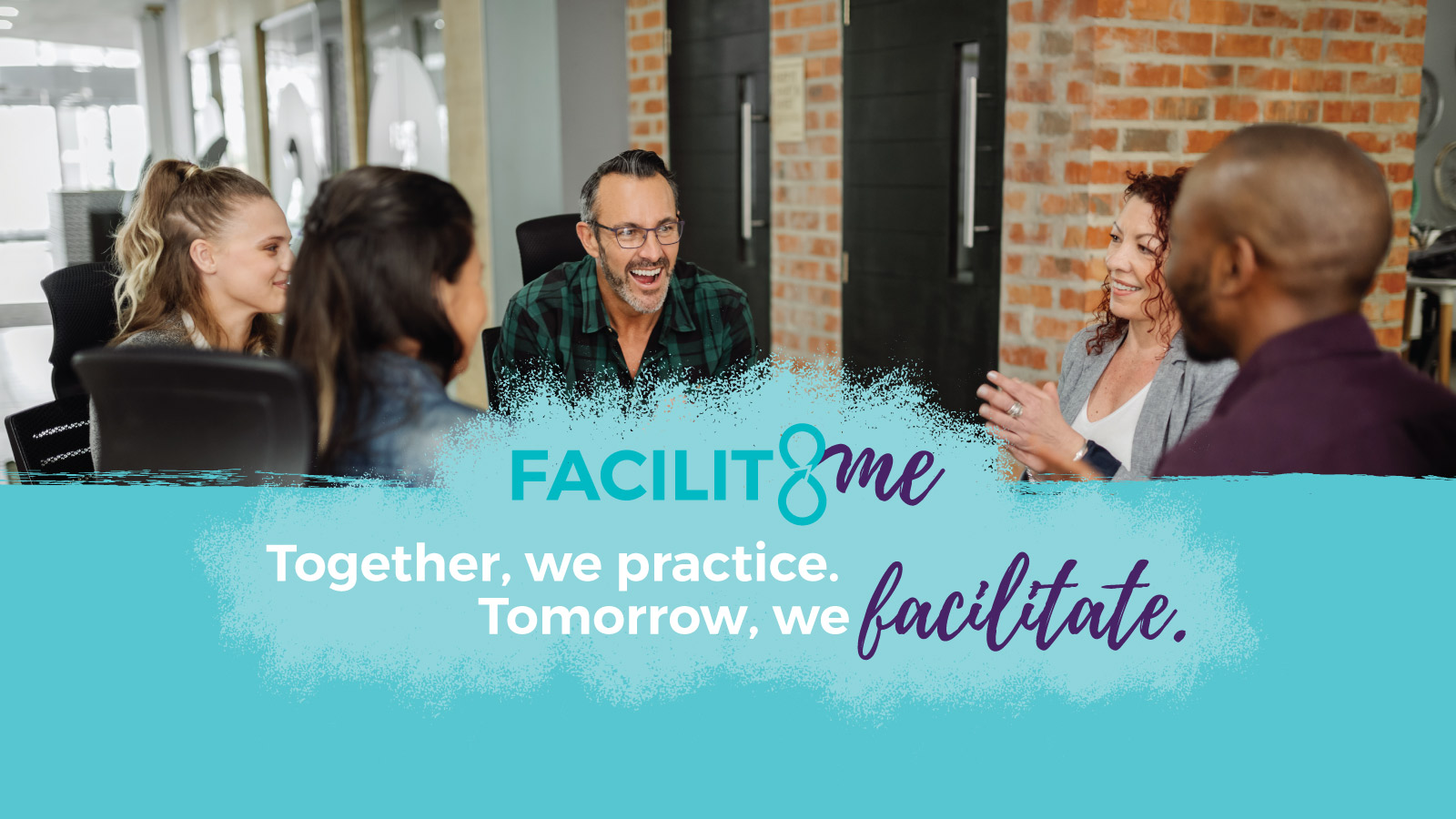 Facilitation
Whether you facilitate full-scale strategic planning sessions, quarterly/monthly board of directors meetings, weekly staff meetings or informal conversations with staff, we think that filling your facilitation toolbox with various skills, techniques and foundational methods are just as important as having the confidence to experiment with them, learning from both your successes and challenges.
Mission
The mission of FACILIT8me (pronounced FACILITATE ME) is to create a relaxed and supportive community of practice ideal for learning and networking with fellow facilitators. Through bimonthly meetings and a vibrant online community, participants of all experience levels will feel empowered with new resources and greater self-confidence.
Facilitators
The Event Garde team of facilitators is committed to lifelong learning and collaborative events that create opportunities for ourselves, our community and those who attend the meetings we facilitate to learn, network and transfer -- believing in its ability to create well-connected leaders and to foster both personal and professional development. Certified in the Technology of Participation (ToP) Facilitation Methods and Qualified ToP Trainers, Aaron Wolowiec and Lindsay Gross are leaders in the field of facilitation. Learn more about Aaron and Lindsay.
Facebook
Originally imagined for Michigan facilitators, the group now welcomes participants from all geographic locations. Those who are interested may join our free Facebook community to connect with other facilitators and to engage in discussions on topics, tips and resources to grow the knowledge, skills and abilities that support your facilitation practice.
Format
FACILIT8me will host six total events in 2020. Meetings are held every other month with a mix of in-person and digital opportunities. Regardless of format, each session offers an opportunity to:
Network: Every session begins with an opportunity to meet new people and to deepen your relationships with fellow facilitators. Likewise, you'll walk away with a new networking technique to employ with groups.
Learn: Each meeting features a core facilitation topic led by a certified Technology of Participation (ToP) facilitator and qualified trainer. Likewise, participants are encouraged to ask questions and to share their own knowledge/experiences.
Transfer: We ask participants to bring with them any facilitation challenges (past, present or future) they'd like to discuss as a group. No challenge is too big or small. We leverage the collective wisdom and experience of the group to brainstorm possible solutions / recommendations.
Save the Date
For specific details about each of our 2020 sessions, including topics, descriptions, learning outcomes and more, join our free Facebook community and view event details as they become available or sign up for The Gardian eNews and receive an email update fresh to your inbox as soon as we have more information to share.
Thursday, Feb. 27, 2020

9 a.m. - 10:30 a.m. ET
Digital discussion

Thursday, April 9, 2020

9 - 10:30 a.m. ET
Digital discussion

Tuesday, June 16, 2020

9 a.m. - 4 p.m. ET
In-person training

Tuesday, Aug. 4, 2020

9 - 10:30 a.m. ET
Digital discussion

Tuesday, Oct. 6, 2020

9 - 10:30 a.m. ET
Digital discussion

Wednesday, Dec. 9, 2020

9 - 10:30 a.m. ET
Digital discussion