Tackling Your Food and Beverage Challenges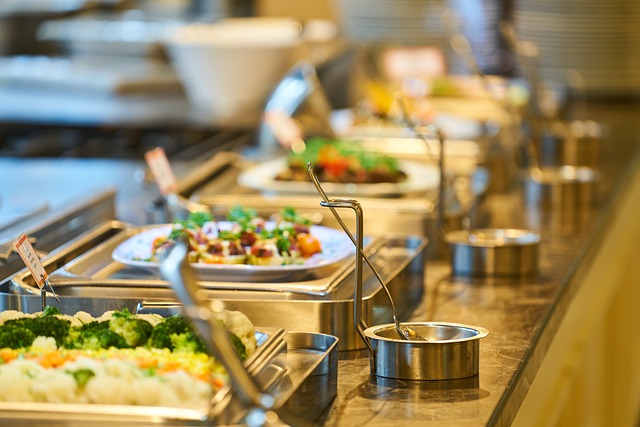 Photo Credit: Pixabay.com
Recently as I was reviewing pages and pages of banquet event orders (BEOs) for an upcoming client event, I thought about how much time, energy, and consideration goes in to selecting the food and beverage (F&B) for events. I thought about how nice it would be to have a secret formula that would magically select the perfect F&B that would accommodate all attendees and ensure everyone was happy with every meal. While I may not have found that perfect formula yet, here are just a few tips and considerations that I've collected over the years that you may find helpful while planning your next meeting or conference.
Food Selection
When making food selections, some of the important considerations include variety, time of day, healthy options, and of course, cost. With each meal selection, you want to keep in mind the attendees full experience over the course of the entire event and provide a variety in the type of food and how it's served. And today's attendee is much more health conscious and will be expecting some healthier options. Switch up your protein selections throughout the event – no one wants banquet chicken three days in a row even though it may be budget friendly! Offer plant-based options and lower carb selections particularly earlier in the day when attendees need to stay focused and energized. A soup and salad bar are a nice break from the heavier foods, especially for lunch, as long as you include plenty of protein to keep attendees full until the next meal function.
Special Requests and Accommodations
It is important that you put a lot of thought into how to handle attendee accommodations such as allergies, religious and medical needs, and lifestyle preferences when selecting your F&B. What used to be a simple question, "Do you have any special dietary restrictions?" on your registration form, is now much more complicated. While the health and safety of our attendees comes first and we are trained to consider allergies, we also want to be sure all attendees feel welcome and included and that they have options that meet their lifestyle such as vegetarian and vegan, low carb, gluten free, and other preferences. Work with the chef and banquet team to devise a plan so that you can accommodate as many options as possible and then communicate with attendees what to expect. Be very specific on your registration form if you are collecting dietary information. If you will only be accommodating allergy restrictions and vegetarian requests, word it in a way so that attendees are clear on what accommodations are available. Provide them an opportunity to reach out if they have questions or specific needs and work with your venue to accommodate if possible.
When making food selections, always be sure to offer alternative options. Work with your banquet team ahead of time to identify a process for accommodations. For example, if it is a sit-down meal, how will attendees with special dietary needs be identified to the banquet servers? If an attendee has a particular question about a meal, it's ingredients, or it's preparation, will the chef be available to answer questions? Include signs on buffets and if possible, include a meal card at sit-down meals that details the meal selection(s) and any important allergen information.
Service Style
Buffets are convenient and often more budget friendly. They allow you to offer a variety so that attendees can pick and choose what fits their needs and preferences. Your venue will be able to include food/ingredient labels on all items so that attendees can select options that fit within their needs. Here you can easily offer a vegetarian selection as well as meat options. Remember that it takes longer for attendees to move through buffet lines so be sure to offer multiple buffets and use both sides to help the flow and move attendees through more quickly.
A sit-down meal is a nice change-up from the buffet and usually feels more elegant to the attendee. The challenge with sit-down-style is that you're forced to select one or two options that will appease everyone, and the cost may be higher as you're paying for plating and table service as well. The benefit of a sit-down meal is that attendees can relax and network with other attendees at the table for the entire time versus standing in line for a portion of the break. Be sure to have a plan and option that accommodates attendees with allergies and vegetarian/vegan preferences and that attendees know about it ahead of time. Sit-down meals often take longer as they wait staff needs to serve, and clear plates if there are multiple courses. Consider having your salad and dessert pre-set on tables before attendees enter the room to cut down on time.
When deciding service style for your meals consider the purpose of the meal and the logistics. Do you have enough room for multiple buffets? How easily will attendees be able to move through the room and find seats with their plates in hand? Do you have enough time for a plated meal to be served? If attendees are eating during a speaker or presentation, what is the least disruptive way to serve – and remove dirty dishes – while attendees are listening? Keep all of these things in mind as you make your F&B selections.
Summary
Food should never be an afterthought and your selections should be purposeful and used to fuel your attendees – and your event. Your meal functions also offer sponsorship opportunities and I recommend you talk to your sponsors about their expectations as well. We know that budget often drives F&B decisions, but we also know that food is a large part of the attendee experience and can make or break your event. Don't just look at the catering menus and select from there but rather talk with your banquet team and the chef, to come up with alternative selections that meet both your budget and attendee expectations. Do what you can to understand your attendees needs and expectations and then devise the best plan to accommodate as many as possible. Remember that breaks and receptions should also be well thought out when it comes to F&B selections. Your attendees will appreciate the time and effort you put in to making these selections. A bad food experience will also stick in their minds and may influence their decision to attend again in the future. So, until I find that magic formula, I will keep spending the crucial time up front to thoughtfully and purposefully make F&B selections that appeal and accommodate attendees as much as possible – it is time well spent!
If you are looking for more F&B suggestions and information for an upcoming event, contact Event Garde at info@eventgarde.com or contact Kara Nacarato directly at kara@eventgarde.com.