Great Events Equals Better Member Engagement for Association Chapters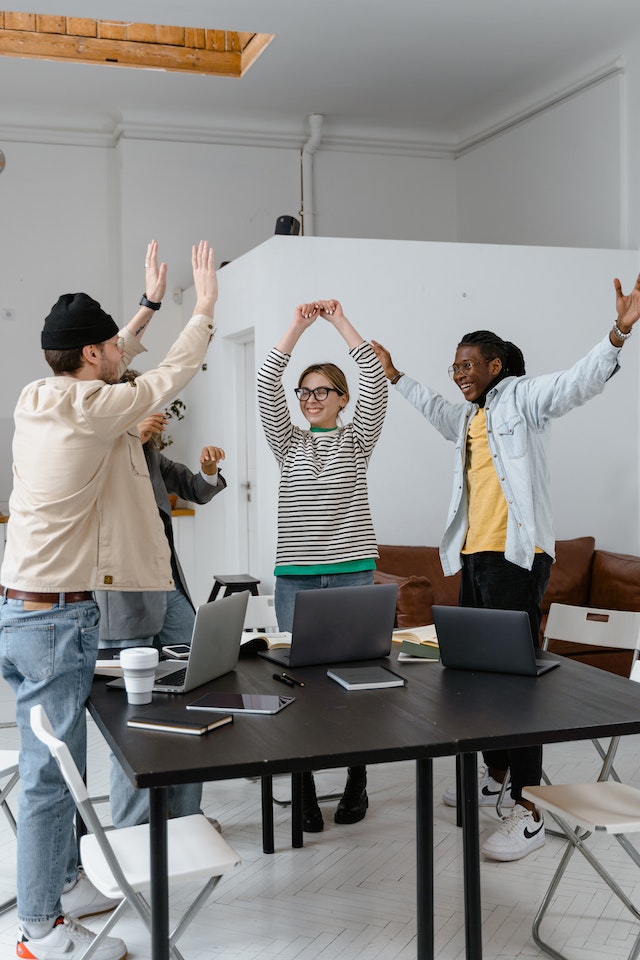 This guest blog post is by Carol Blattau from Mariner Management.
The mainstay of association chapters has been their chapter events. And solid events are a surefire way to get members engaged and excited about being a part of the chapter. It's just that the stress of event planning – and getting members there – isn't for the faint of heart. In fact, event planning is considered by many to be the third most stressful job in the world. Throw in the fact that most chapter volunteers have little event planning experience to begin with, it's no wonder they're overwhelmed. On top of that, polls show that the preference for virtual options has risen to nearly 50%, a stat that has a compound effect on member engagement. Where does this all leave chapters?
In a precarious position. The good news is that chapters who throw out yesterday's playbook will find themselves on more solid footing. Here are three strategies worth helping chapters to embrace.
STRATEGY #1 Get reacquainted with your target audience!
Things have shifted and chapters must understand the current desires, needs, and interests of members and non-members. Start by having your chapters…
Ask their audience. This will help them understand who their audience is and how they have changed. Suggest that instead of sending the usual attendee surveys, seek input from "never" attendees, "barely involved" members, and members from different career stages, business sizes, etc. They can then compare data points between those that are coming and those that aren't … and begin making those phone calls!
Map out a typical attendee journey. Help them to understand what their attendees feel and think during an event experience by mapping out the process from registration through post-event interactions to determine what makes an event a rewarding experience (i.e., worth the time/effort). In other words, show them how to get deeper into the member experience to find out where to ramp up the effort and where to retool as needed.
STRATEGY #2 Leverage the 4 Cs: Co-Creation, Collaboration, Connections & Content
People's perspectives on events have changed so help your chapters think of event planning as working WITH members, not FOR members. Have your chapters ask themselves, "what can our events offer that members and nonmembers can't get elsewhere?" Leverage the 4 Cs for event success:
Co-Creation: Encourage chapters to get members involved in creating events by asking for their suggestions on locations, topics, speakers, or activities. Suggest other actions such as setting up a focus group to build the event, adding polls to pre-event communications and asking members to share a story, challenge or solution as an event topic.
Collaboration: Encourage chapters to collaborate with other chapters and sister organizations. Share the work and success of these chapters. Collaborate with your chapters by hosting a virtual event where they can host a companion in-person event. Tip: encourage events that start as virtual, head into in-person, and wrap up with virtual to continue the conversations.
Connections: Encourage chapters to build in networking into the event design. Ideas include offering pre-event virtual meetups, onsite icebreakers and/or informal group discussions, post-event catchups, etc. Other event activities could include interactive table exercises during education sessions, meetups, solution room sessions, ideation sessions or hackathons, and community service projects. Stress that networking works best when it's small and specific.
Content: Content is everywhere so helping your chapters deliver it in new ways and make it an enjoyable learning experience. Create a 'train the trainer' video. Teach chapters the principles of adult learning. Encourage chapters to experiment with new session formats and embrace diversity in speakers.
STRATEGY #3 Expand your concept of events.
Chapters are stuck in the "chicken dinner & a speaker" or trade show/conference mindset and size is the goal. The sense that an event must fill a room to be successful is a goal increasingly difficult to achieve. Let's get chapters to break out of the mold. And most importantly, to think of events in the context of all the other things they are doing. Share these event ideas:
Go short (30 minutes): host a lunch & learn, quick briefing, etc.
Meet-up: host a book club, mediation group, writing workshops, support group, etc.
Explorer group: arrange visits to local sites, walking tours, etc.
Lead with content: create blog posts, podcasts, or offer a question of the week.
Expert Clinics & Brain Dates: arrange for one-to-one time slots with experts.
Curated Playlist: guide members in exploring a specific topic through a curated YouTube playlist or a list of resources.
For a deeper look at options, check out the Billhighway/Mariner Management July 2023 webinar Drive Members Engagement through Revitalized Chapter Events.
---
Photo Credit: Pexels.com