Gardian of the Month: Rebecca McKie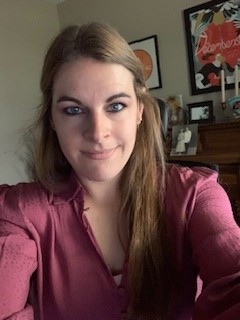 Our Gardian of the Month is Rebecca McKie, MPH, Training Unit Manager for the MDHHS-Bureau of HIV and STI Programs!
Learn: What's your favorite part about learning something new?
My favorite part about learning something new is that no matter how much you know or how long you have been doing something there is always room for improvement. I especially like when I learn something that makes my job easier and work operations run smoother. Each time I learn something new I add more "tools to my toolbox" which sets me up for success in the future.
Network: What's your go-to networking trick?
I am naturally an extrovert, so networking comes easy to me. I love to just engage in conversations with people to try and learn things about them. Almost always something comes up in a conversation that I have had personal experience with and it allows for rapport building.
Transfer: Tell us about an experience in which you learned something new and then applied it to your personal or professional life.
I learned about the ORID focused conversation method and it changed how I planned and facilitated a difficult quarterly meeting. Adding ORID to our meeting was a success not only for the facilitating team, but also the participants thoroughly enjoyed the discussion.
Please share with us a resource and why you can't live without it.
Training Wheels is a great resource. Michelle Cummings is an excellent facilitator that has tons of activities, team building and various other resources. Check it out here.
Just for Fun: What's your favorite summer vacation spot?
My favorite vacation spot is Traverse City, Michigan. Cherries, Lake Michigan, and beautiful Northern Michigan it's the perfect combo.