Voices and Views: May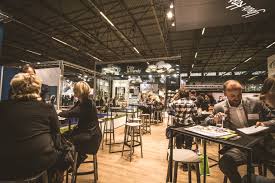 Event Garde is committed to professional development, for ourselves and for our industry. As such, we're avid readers of industry news. We'd like to share these must-reads with you.
Learn
Feedback is an important part of the learning process. Without feedback, how do you know if your learning programs are effective?
All too often, feedback surveys are an afterthought, says Sheila Robinson in Blue Sky eLearn.
She says by focusing on the why, what and how of survey design, organizations can collect meaningful data.
For example, know the things surveys can and can't measure; know how to craft quality questions; and understand how to engage participants.
Network
Most introverts dread networking. Just the thought of a room full of strangers, wanting to make small talk, can cause severe anxiety in the quietest of individuals.
But not all hope is lost for introverts
The key: Ignore the crowd and instead focus on individual conversations, says Holly Raider, clinical professor of management and managing director of executive education at the Kellogg School of Management.
"My impression is the people asking believe they just need to accept that building a business network is a necessary part of business, or that they simply need to figure out how to manage anxiety," she says in Qrius. "Instead, introverts can learn to thrive in the experience more than they might ever have imagined. And their introversion can be harnessed as a networking superpower."
Raider offers simple tips such as developing a repertoire of questions and knowing when to move on.
Transfer
We're in the middle of a "Silver Tsunami," which refers to the aging workforce, writes columnist Angela Holmes.
By 2022, more than 25% of the U.S. workforce will be 55 or older, according to the U.S. Bureau of Labor Statistics.
And while we've known it's coming, many corporations aren't ready, she says. Knowledge transfer needs to happen now.
Holmes suggests mentorships and apprenticeships as effective knowledge transfer tools.
But, she says, look at the current workforce and start planning. Create an environment in which people want to stay so they can be ready for the next wave of change.