The Rapidly Evolving State of Virtual Conferences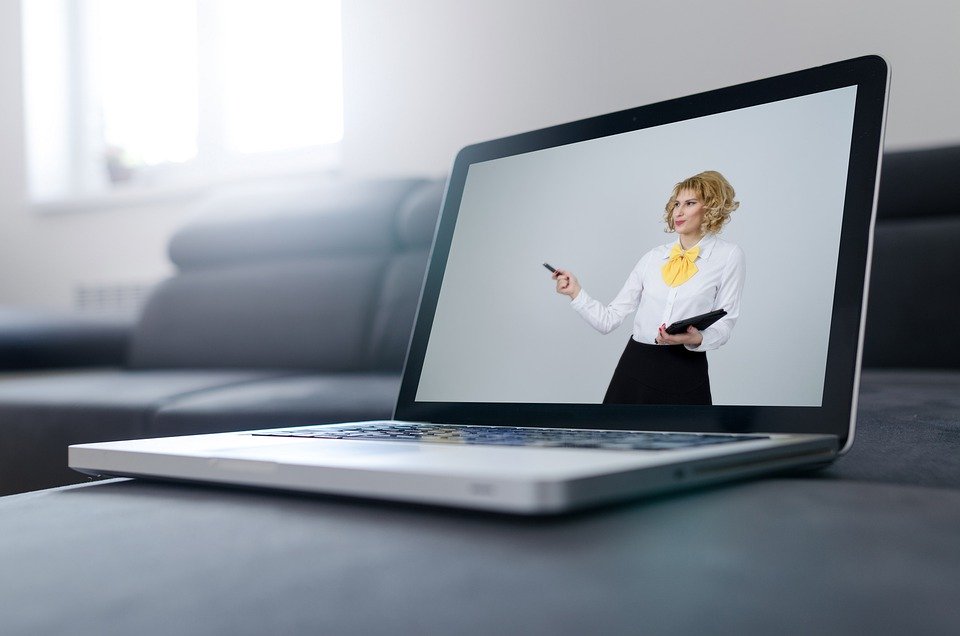 This guest blog post is by Jeff Cobb and Celisa Steele, from Tagoras.
Virtual conferences have been a quiet force in the events industry for years, but the COVID-19 pandemic has thrust them center stage. As so many organizations scramble to move their existing in-person events online, it's natural to wonder whether we are undergoing a permanent shift away from face-to-face conferences. Research we conducted recently at Tagoras provides some clues about what the future may hold.
The Current Surge
Our latest Tagoras research report continues the work of four prior publications on virtual events dating back to 2011. At its core is an online survey conducted in March and April for which we received 361 qualifying responses. Of those responses, 21.6 percent indicate their organization has previously offered a virtual conference. Another 66.2 percent indicate they plan to offer a virtual conference in the coming 12 months. If that adoption plays out, nearly 88 percent of organizations may have offered a virtual conference by the end of the first quarter of 2021.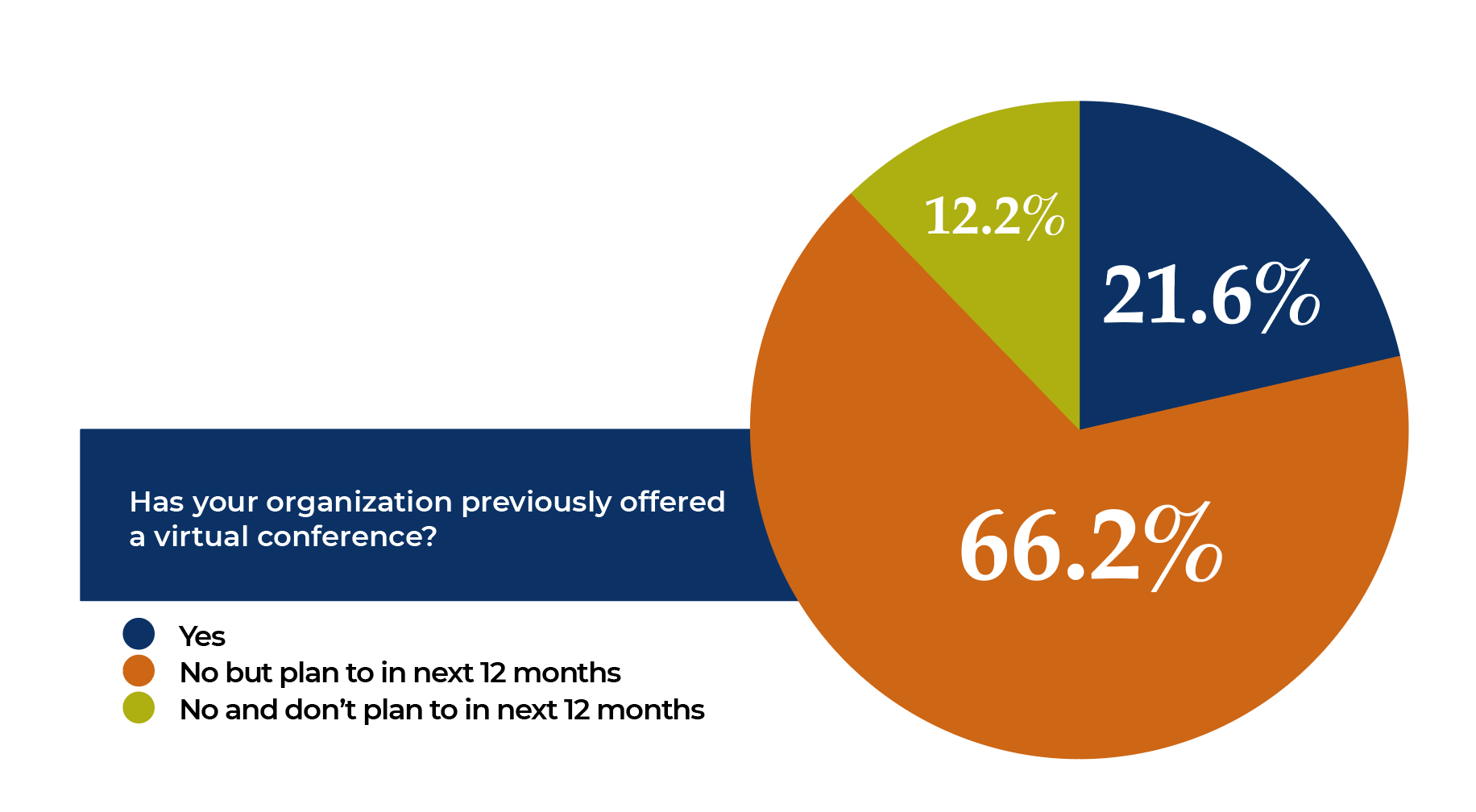 Source: The Virtual Conferences Report by Celisa Steele and Jeff Cobb (Tagoras, 2020).
COVID-19 is clearly a major driver for current virtual conference activity: 92.6 percent of respondents planning a virtual conference indicate it as a reason. Even among those who have already held a virtual conference, 42.5 percent say COVID was a reason.
Given that restrictions on large face-to-face gatherings are likely to remain a factor for the foreseeable future, there is good reason to believe that adoption numbers like those suggested by our Tagoras research will become a reality in the near term, but there are also good reasons to think a longer-term shift is underway.
Why the Surge Might Last
As important a factor as COVID-19 is currently, there were already very good reasons driving earlier adoption of virtual conferences. Among survey respondents who have already held a virtual conference, "To reach customers or members who could not otherwise attend place-based events," is cited by 75.3 percent, making it the top reason by a wide margin. Additional high-ranking reasons include:
"To support an overall goal of delivering more services online" (52.1 percent)
"To be perceived as embracing cutting-edge approaches to serving customers or members" (50.7 percent)
Notably, these are also the top three reasons cited after COVID-19 by respondents planning to offer a virtual conference within the next 12 months.
It has always been true that a large percentage of an organization's members and customers are simply unable or unwilling to attend face-to-face events. Pandemics aside, against a backdrop of concerns about global climate change and socioeconomic inequity, it seems inevitable that event producers will see the value in focusing more of their efforts online.
As it happens, those who have are seeing good results. Among respondents to the Tagoras survey who have already held a virtual conference:
Just over three-quarters (75.4 percent) report attendees gave the same or very similar evaluation scores to the virtual conference as to a comparable place-based event.
Over three-quarters (79.7 percent) report that registrations for their virtual conference either met or exceeded expectations.
Over 90 percent of respondents rate their virtual conferences as very successful (43.5 percent) or somewhat successful (46.8 percent).
And—perhaps most telling—of organizations that have held a virtual conference in the past, only a single respondent plans to abandon the format, a handful of organizations (6.3 percent) are unsure if they will offer another, and an overwhelming 92.2 percent say they will offer another.
As more organizations—and their attendees—experience what is possible with virtual conferences, it seems likely they will remain a major part of the events landscape even when large face-to-face events are possible again.
The Road Ahead
Of course, a leap in popularity does not mean that there are not still major issues to be worked out with virtual conferences—quite the opposite.
For starters, much more focus on strategy is needed.
We know from previous research, as well as from our experience over many years, that strategy is very often lacking in the learning and events business. Data from the survey bear this out. Only a fifth of respondents (20.7 percent) indicate having a formal, documented strategy for virtual conferences. A noteworthy 59.8 percent have no strategy, and 19.5 percent say they aren't sure whether they have a strategy—meaning nearly 80 percent effectively have no strategy.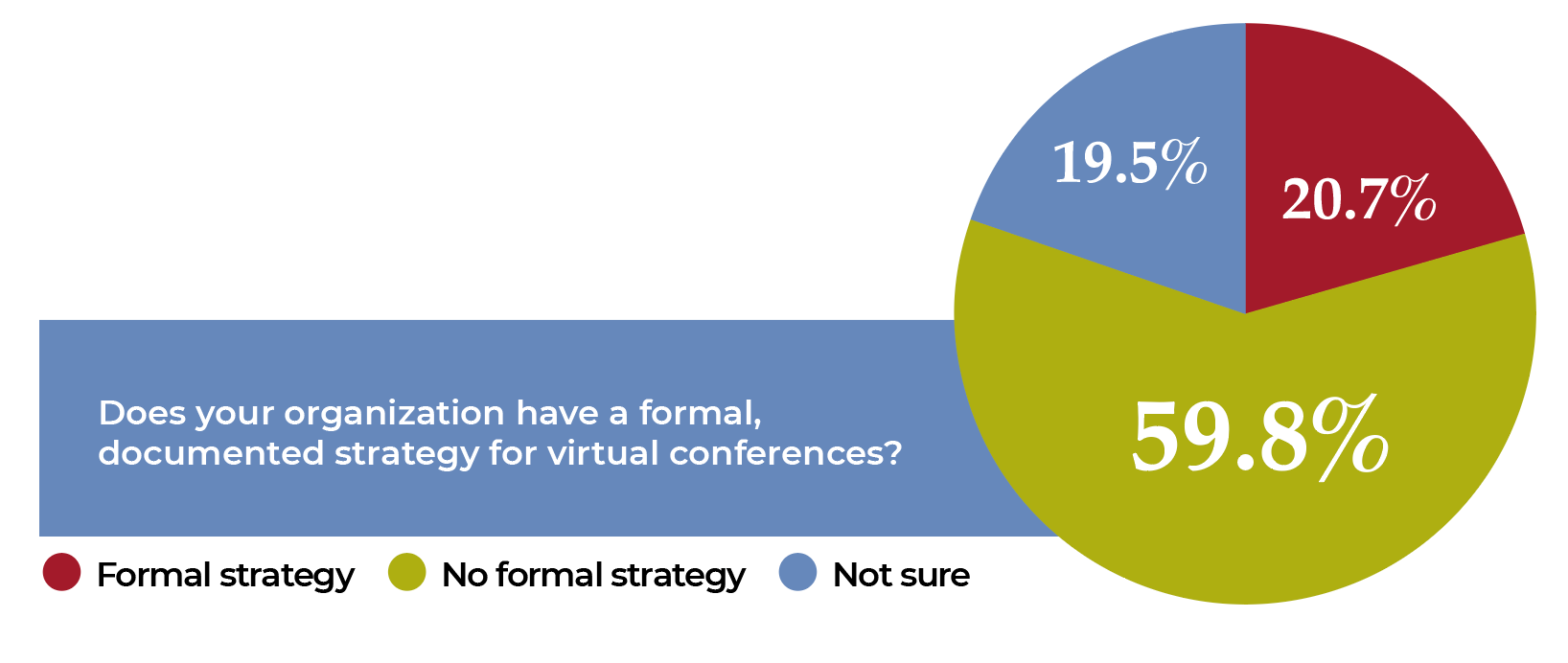 Source: The Virtual Conferences Report by Celisa Steele and Jeff Cobb (Tagoras, 2020).
Currently, of course, organizations may simply need to do what they need to do to salvage their events business, but, going forward, strategy will be critical. Options for learning and networking have exploded in recent years, and the surge in virtual conferences will mean that prospective attendees have many more choice going forward. It will be critical for conference organizers to find sources of differentiation—the heart of strategy.
Related and equally important, organizers will have to wrestle with revenue models. The majority of Tagoras survey respondents who have previously held a virtual conference indicate they charged significantly less (30.4 percent) or somewhat less (39.1 percent) for their virtual conference than for a comparable place-based event. While its possible lower registration fees can be offset by the lower costs often associated with virtual conferences, many organizations will need to consider raising fees, offering a greater number of conferences, or both to ensure ongoing sustainability.
And progress will need to be made on incorporating sponsors and exhibitors into virtual conferences. Of organizations that have previously held virtual conferences, 43.8 percent have not collected sponsorship or exhibitor fees. Among those planning to hold a virtual conference, only 36.1 percent indicate they will incorporate a tradeshow component. Anecdotal evidence from interviews we conducted as part of our research suggests that exhibits are one of the main areas organizations have struggled with as they move online. But we expect necessity will drive productive thinking, collaboration, and, ultimately, new models.
Whatever the challenges, virtual conference are a clear fit for current needs, and there is plenty of evidence that they will be a permanent part of the events landscape moving forward. For additional data and insights into the state of virtual conferences, be sure to download The Virtual Conferences Report.