The Quick Way To Price Your Hybrid Events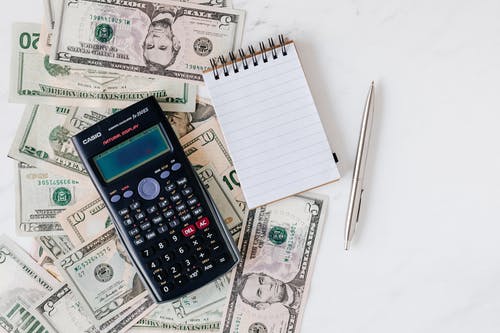 This guest blog post is by Dr. Michael Tatonetti and was originally featured on the blog for Pricing for Associations.
After running virtual events for free or very low cost, the first thing that you want to focus on is raising the price of any virtual components that you're going to offer, whether hybrid components or purely virtual events.
As a general rule of thumb, I like to anchor the price of a virtual event at 50%-80% of an in-person event.
This assumes that the audience is getting similar value through the content and sessions that they'll be able to access. This doesn't mean identical - even if they can't access every single session, they still might be getting the same value as they would on-site.
If you run 40 sessions in a week-long conference but people could only attend 16 live, then the virtual audience is getting the same value if you only stream 16 sessions (one track) to them. Yes, they're losing the autonomy to pick their sessions, but that is justified by the slight reduction in price.
If they can access all 40? Your virtual component might be 80% or more of the in-person price based on that value.
Outside of content, it can be very hard to replicate an in-person event. Most people don't care about missing out on food and beverage but they do care about missing out on networking. Likewise, the more that you can integrate real networking through small group interactions that are intentional and scheduled into the programming, just for the virtual attendees, the better. That's going to help close the gap of the value that they get from an in-person event compared to a virtual event.
As a general rule of thumb, if they're able to get the same amount of sessions, or even more, and can get intentional networking, I would see no reason not to price a virtual component at 80% of an in-person event.
If you can't replicate that much value, for example, if they're not getting any solid networking and they're getting access to a limited amount of sessions, then you might anchor it down to about 50% of what a normal in-person event would cost.
This is all variable and it takes measuring and weighing the value that attendees can expect from an in-person event versus what they'll be getting from the specific virtual component, but it does help in not only setting the price, but then in justifying it through value-based marketing on your event collateral and messaging.
As far as your in-person events go, now is the time to try an incremental price increase. Similar to membership, I would recommend nothing more than 5% to 10%, closer to 5% if you're not doing real market research and data analysis around this.
Bring in a strong value proposition. Many organizations, as they go back to in-person for the first time, will have people who are just fine with the slight price increase simply because they're happy to get back to in-person events. You don't want to depend on that - you want to give them something that is concrete and of value - but it does make the price increase more palatable.
How do you add incremental value without overhauling your in-person programming immediately?
It might be that you say, "We recognize that people love to have on-demand access to the sessions, so we're going to be recording our sessions on-site, whether it's from one simple track or the entire program. We're going to make those available to our in-person attendees so that you can revisit the content that you had access to and see everything you normally would miss."
It might be that you continue the networking beyond the event. Perhaps you create a discussion forum that people can sign up for and be placed into segmented, small groups where they meet once a month for the three to six months after an in-person event for the benefit of continued learning, digesting the material as they begin implementing it, and community.
--
Photo Credit: Pexels.com