The Gardian of the Month: Trevor Mitchell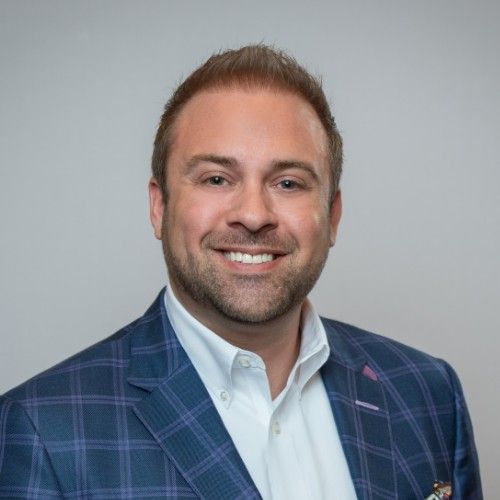 Q & A with Trevor Mitchell, Executive Director and CEO, American Mensa.
Learn: Q: What's one subject you'd like to learn more about?
A: Predictive modeling with data. I'm really enjoy analyzing data, finding trends and doing scenario planning. I would like to learn more about how to use this to do some predictive modeling and see how things play out. To me, it's a big puzzle, and I like to see what happens when you experiment with different variables.
Network: Q: Tell us about one of your favorite personal or professional networks. What makes it special?
A: For me it would be my university alumni network. When I first moved to Dallas two years ago, I didn't know anyone. But just by attending a couple events I got to know some people and then realized we had a crossover in other areas. For example, I sat on a board and found out four of us all graduated from the same university just at different times. In another situation, I found others who were in the association industry who were also alumni. I still discover various linkages between this network and my others. The other advantage is it keeps me in check with what our own volunteers go through. Having that mindset reminds me of why our own volunteers do what they do and why it's important to look at it from their viewpoint.
Transfer: Q: What resources/tools do you find are most helpful to retain knowledge?
A: While it normally depends on the situation, it's usually a combination of a notebook/journal of some sort and my use of Evernote. I typically take notes by hand, as it allows my brain to visualize what I'm writing and make other thoughts and notes as needed. Then, transferring it into Evernote aids me in organizing it in a way that is clear to me and retains it better. Sometimes I will go straight to Evernote, but mostly I do this process.
Q. Please share with us a resource you just can't live without.
A: This always seems to change for me depending on what's going on. The one that I keep coming back to is my subscription to "Harvard Business Review." It's always an interesting read but recently the publication has stepped up its game. The last few issues have been on building teams and customer service. This always challenges me to think beyond what I'm used to, and I can find multiple ways to apply it to my own organization. For me it's worth the cost.
Q: What's your favorite summer vacation spot?
A: As long as I'm by or on water I'm usually good. It could be a nice resort with a pool, somewhere on the coast with a beach or just taking a day or two out in a boat. The water relaxes me, cools me off and is just completely enjoyable. I imagine that when I retire I'll end up either living by the water or spending more time there.