Spring Cleaning: 11 Technologies I Can't Live Without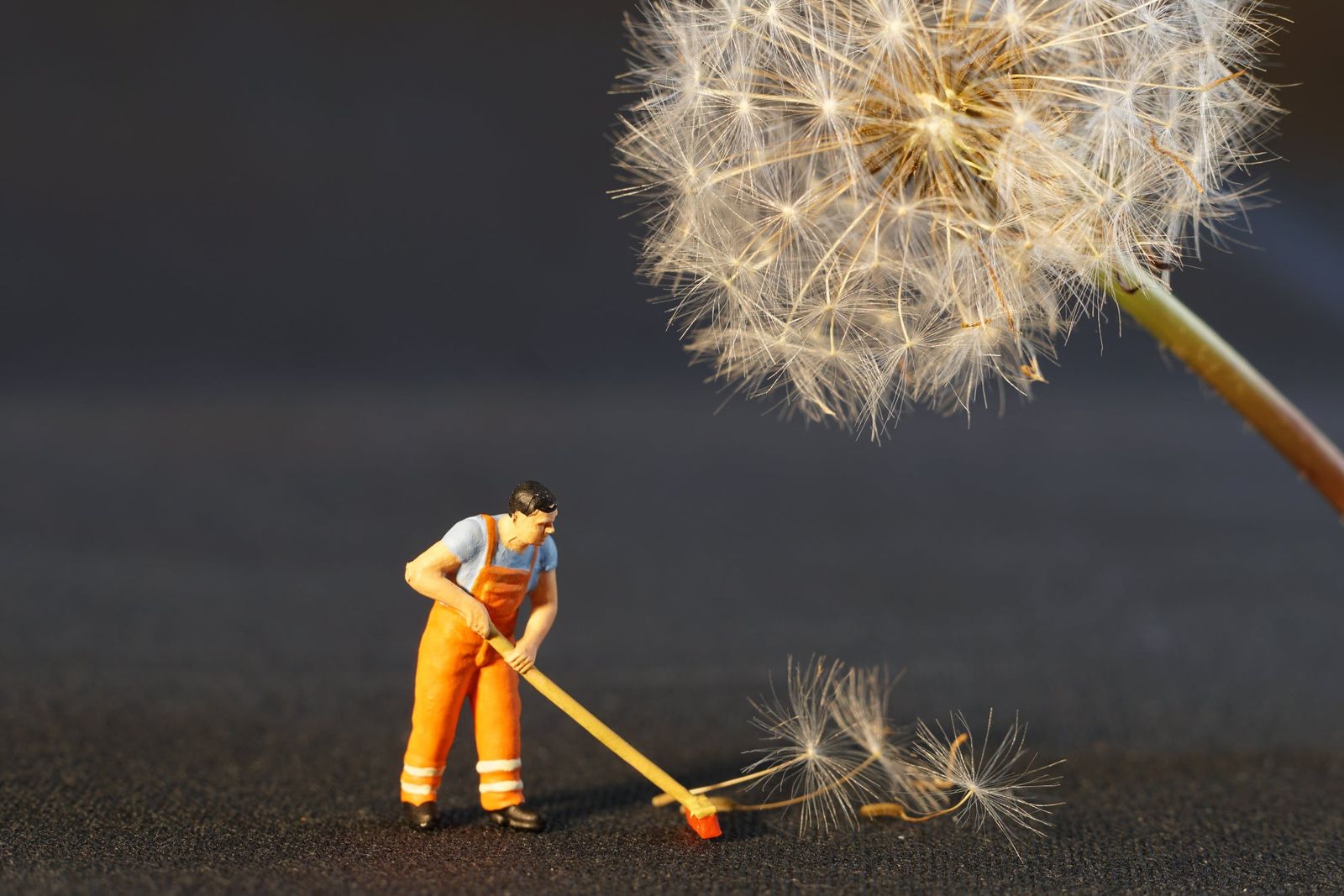 Photo courtesy of Pexels/Pixabay
Out with the old and in with the new (or reimagined, repurposed, and recalibrated).
Prior to the pandemic, I felt pretty confident about the technology I was using each day to keep me organized and efficient. Both the platforms themselves and how I set them up were working for rather than against me. A project management platform to aggregate all of my tasks across client projects; a communication tool to stay in touch with team members in real time; and a shared calendar for tracking appointments and meetings (among many others).
And then that fateful week in March 2020 changed everything. Rather than planning something new, we were undoing everything: events, facilitations, trainings, and travel. And with no playbook to work from, I abandoned a number of the technologies I had previously come to reply upon in favor of pen and paper. I even started using electronic sticky notes on my computer's desktop.
Up until recently, those two methods were working for me. But as the overlapping client projects, deadlines, and travel once again began to flourish (and quickly!), I had three realizations:
It was time to confront and clean out some of the old tasks and projects that would just never be realized.
It was time to update some of the settings in my old technologies — both because I'd like to use them differently now and because there were major enhancements/new features in the last two years.
It was time to recommit to using technology as part of my daily routine. In addition to the obvious organization and efficiencies, I knew it would help me to let go of some of the details during my downtime (resulting, among other things, in better sleep).
Following are the 11 technologies (in alphabetical order) I'm relying on heavily right now to support me, my work, my team, and my clients:
1Password: 1Password is the easiest way to store and use strong passwords, particularly for team members who are collaborating together across platforms both internally on administrative tasks and externally with clients. Log in to sites and fill forms securely with a single click (and easily restrict access as projects conclude or team members move on).
Around: Meetings don't have to crush your soul. Discover unique and engaging video calls designed to help hybrid-remote teams create, collaborate, and celebrate together. We find Around to be a good alternative to Zoom when hosting informal team meet-ups and happy hours. The filters, gifs, music, games, and countless other features are all part of what makes this platform different and fun.
Calendar: I'm a long-time Mac convert, so I use the native Calendar app across all of my devices. But I recently discovered that my calendar settings — what calendars were visible, their colors, etc. — were not consistent from my laptop, to my iPad, to my iPhone. Likewise, I had accumulated a number of extra calendars over the years that I was no longer using. After a relatively painless cleanup, I'm now streamlined, clutter-free, and seeing the same thing no matter what calendar I open.
Calendly: Calendly is your hub for scheduling meetings professionally and efficiently, and for eliminating the hassle of back-and-forth emails so you can get back to work. Personally, I've found no better way to schedule meetings with team members and clients (most recently board and member interviews). It saves me time and frustration. And if you really explore Calendly's features, you can reduce no shows and cut back on over-scheduling.
Dropbox Paper: Dropbox Paper (think: Google Docs) is a type of document designed for creative work. Collaborate in real time, assign tasks, make to-do lists, and more. But do take the time to organize your work in folders. Otherwise, you'll waste a lot of time scrolling and searching for a specific file moments before that big meeting.
Evernote: Remember everything and tackle any project with your notes, tasks, and schedule all in one place. Professionally, I use Evernote in a number of ways: to organize my thoughts around a specific project before it's ready for prime time; to take notes when I'm offsite with clients; and to store key information (like dates and contact information) about a client, event, or venue. Personally, my husband and I often use Evernote for organizing vacations, listing shows/movies we want to see, and capturing our favorite dinners/restaurants.
HelloSign: With HelloSign, contracts are signed faster than traditional paper-based contracts, the contract pages themselves remain together, built-in reminders and advanced signer options significantly improve document completion rates, and you can easily add company branding. As a result of the integration with Dropbox, and with an unprecedented number of client and vendor contracts, this platform has become invaluable to our team.
Mural: Discover digital-first visual collaboration with Mural. More than an online whiteboard, where everyone contributes equally and difficult problems are solved faster, this is where we've organized our internal strategic plan. Not only do we use it for visualizing our four strategic pillars, but we've outlined major milestones with progress icons/notes across a monthly, multi-year calendar.
Slack: Slack allows us to communicate across our team, and with many of our clients, in real time. We're also diligent about compartmentalizing topics in their own channels, so it's hyper-organized. But if you've not perused and updated your preferences in a while, take the time to do so. I recently restricted notifications after-hours and on weekends, as well as customized my one-click reactions on messages. You might also explore reminders, custom reactions, polls, and the countless app integrations.
Smartsheet: By far, Smartsheet is the single biggest secret to our success. Here you can bring together people, processes, and technology to connect the work being done across your organization — and ensure alignment with established goals — on a centralized, cloud-based platform. From individual task sheets outlining client scopes of work, to custom reports merging hundreds of sheets together, to beautifully designed dashboards helping to visualize key data/metrics at a glance, this is the piece of mind I need to ensure no detail will be overlooked.
Zapier: Finally, connect your apps and automate workflows with Zapier. This tool offers easy automation for busy association professionals. Zapier moves info between your web apps automatically, so you can focus on your most important work. With a single click, I can move Slack entries to Smartsheet as assigned tasks, or copy a calendar entry to two additional calendars for different users to see.
If you or your team has discovered (or rediscovered!) a technology that you can't live without, please share with us your tips, tricks, and recommendations using the comments below or by emailing us at info@eventgarde.com.