Speaker Spotlight: Sarah Sladek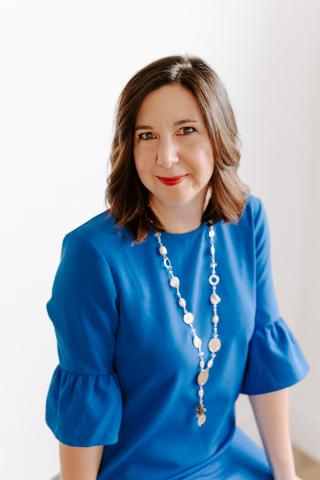 As a best-selling author and CEO, Sarah Sladek brings her expertise to 40+ events a year. In 2002, she founded XYZ University, the nation's first generational research and management consulting firm. Since then she has authored five books and 10 research papers. Sarah is an advocate for younger generations and a futurist. Audiences rave about her ability to blend pop culture with best practices, and trends with strategy.
View Sarah's full speaker profile and reviews on ReviewMySpeaker.com!
What fresh topics are you speaking on right now?
Talent Generation. I authored a book on this topic a few years ago. It was ahead of its time, predicting workforce change and how to 'redefine' work to keep people engaged. Here and now, the research I did to write the book is in more demand than ever. Workforce disengagement and decline is rampant and employers are seeking strategies to re-engage their talent, foster teamwork, and create a great place to work. Generation Z. The oldest Zs turn 25 this year, so employers are observing demographic shifts and coming to the realization this next generation holds their leaders accountable and demands a voice and seat at the table. Gen Z's entry into the workforce, alongside major social change and pandemic recovery, is ushering up considerable workforce change. Employers want to know more about who and what is coming next and how best to prepare. Diversified Membership. In an era as disruptive as this, it's imperative associations are focused on their futures and community-building and delivering value in relevant and meaningful ways. This requires a different approach to strategy development -- one that is inclusive, responsive, member-centric, and future-focused.
What is your approach to crafting an exceptional attendee experience?
The feedback I receive from clients is that they appreciate the customization, interaction, and energy. I started my career as a journalist, so I like to do some data-mining prior to every presentation. I conduct interviews, and research and review industry and client data. If the client agrees to it, I'll also conduct a survey in advance of the presentation to measure current workforce or membership gaps. This is a win-win, ensuring I can cite current data in my talk, while also providing my client an additional return on investment. I also make an effort to have a 'change in the action' every few minutes. As a result, my presentations are highly visual, volleying between thought-provoking and humorous moments, and dabbled with audience interaction. My goal is always to ensure people are edutained and engaged the entire time I'm presenting.
How would planners describe working with you?
Most planners I've worked with tell me they enjoy working with me because I'm easy to work with, and the experience is turn-key and low stress. I've been speaking professionally for 17 years, so that ease likely comes from years of experience. I show up well-prepared and can quickly adjust when challenges arise. I've also planned and hosted conferences myself, so I understand the stress planners experience and I seek to make their experience with me as enjoyable and stress-free as possible.
What's your favorite thing about returning to in-person speaking engagements?
Seeing the audience's faces! Speaking via technology, you don't get to see or hear everyone's reactions to something you say or do. On stage, I will adjust my mannerisms or approach depending on how the audience reacts at certain points during the speech. It's difficult to do that virtually and to really know what the audience is thinking or feeling at any given moment. I miss that.
What can audiences expect from one of your virtual/hybrid presentations?
The way I give a speech in person is the same as virtual. The tools may differ, but I still strive to deliver an experience characterized by customization, interaction, and energy.
---
Real decision-makers know that finding and engaging the right speakers can make or break a meeting or event. And research confirms that most association executives rely on recommendations from members, professional networks or staff to recruit and select speakers. Review My Speaker is a trusted place to speak openly and honestly about speaker experiences, to grow your network of qualified speakers and to inform better hiring decisions.