Six Types of User-Generated Video Content to Use to Maximize Engagement and Value for Your Next Event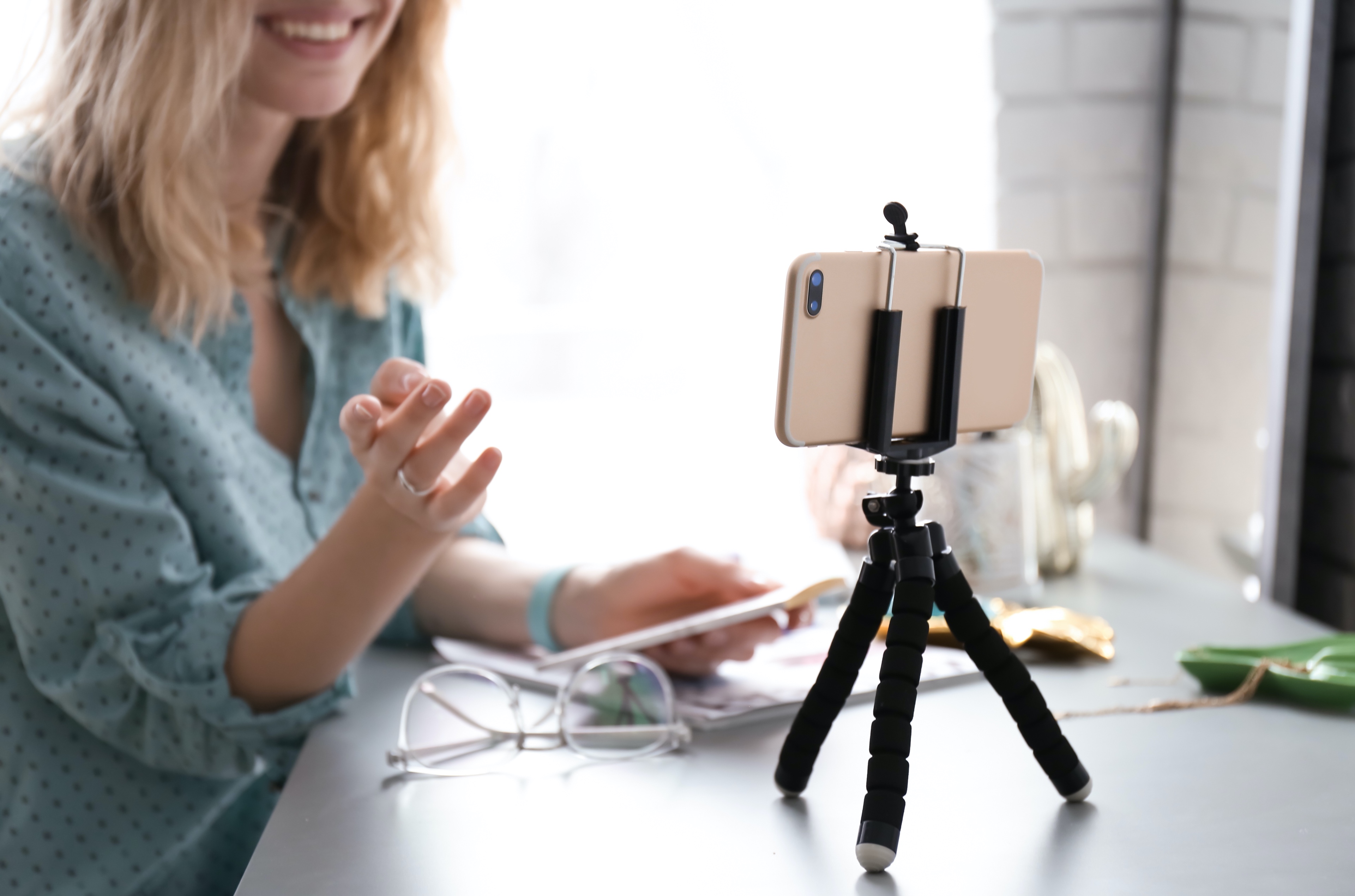 This guest blog post is from Kaitlan Arndt.
In our increasingly connected digital world, it's more difficult than ever for event planners to cut through the noise, hold the attention of attendees, and deliver valuable engagement for event sponsors. It's no surprise that 71.5% of event marketers say that virtual engagement tools will play a big role in their event strategies for 2021.
To drive real engagement for your event, you need to invite your audience, speakers, staff, and sponsors to join in the conversation with you. Why? Because people want to interact with real people, not with brands. With user-generated video content, you can humanize your next event - whether it's virtual, hybrid, or in-person - and create a valuable and unique experience that attendees won't soon forget.
Here are six simple ways to incorporate user-generated video content into your next event:
1. Behind-the-Scenes Videos
In a recent survey, 87% of respondents said they would tune in to a livestream event if it includes behind-the-scenes content. Humanize your event by shining a spotlight on the leadership, staff, and volunteers who work hard to make your event possible. The American Society of Transplant Surgeons drove a 320% higher click-through rate in their event invitation email simply by including a video message from the Chair of their Winter Symposium Planning Committee.
2. Speaker Session Promotional Videos
The session speakers and the stories they are planning to tell are very valuable to your attendees. Ask potential speakers to submit a video pitch for their session. You'll get a preview of the energy and passion they'll bring to the conversation. Plus, you can use the user-generated videos from the speakers you select to promote your event and give attendees a sneak peek into what to expect.
3. Introduction Videos
User-generated video content offers event professionals the opportunity to help introduce attendees, speakers, staff, and speakers to one another no matter where they're located. Lippman Connects jumpstarted productive networking for their virtual Exhibition and Convention Executives Forum (ECEF) by asking event attendees to create short videos introducing themselves and then showcasing those videos in an interactive, web-based video gallery.
4. Authentic Sponsor Videos
Offer the sponsors of your next event the opportunity to tell their stories with user-generated video content. While highly polished brand videos are great, authentic video stories from real people can improve conversion rates. And, pre-recorded video content from sponsors can be used before, during and after the event so you can keep providing value. Sponsors of the Toigo Foundation's 19th annual gala (a virtual event in 2020) enjoyed more than 6,000 video views after the event!
5. Awards and Recognition Videos
For many organizations, events are an opportunity to recognize achievement and present awards. Leading organizations, like the National Association of College Auxiliary Services (NACAS), include user-generated video content into their recognition strategies. Gather videos from leadership and staff to send a warm, personalized congratulations message. Request video nominations from your community for members whose amazing work deserves to be celebrated. NACAS' awards and recognition videos kept the engagement going even after the event attended, getting 80% more social engagement than other post types.
6. Testimonial Videos
In this time when trust in organizations is low, social proof is critically important. 92% of B2B customers cited peer reviews and testimonials as the most important type of content. And, user-generated video has the authenticity people need to see before committing their time and money to attend an event. Collect video testimonials during and after the event (using a tool like Gather Voices' video kiosk) by inviting attendees to share their experiences. You'll get valuable insight and rich promotional content for your next event.
Incorporating user-generated video content tactics into your events strategy will help you deliver more value to your sponsors, secure more registrations, and keep attendees engaged before, during and after the event. Get more simple video ideas and hear from real event professionals who are putting these ideas into practice by downloading Gather Voices' free guidebook: 7 Tactics to Drive Value, Attendance, and Attention for Your Virtual and Hybrid Events Using Video.
___
Kaitlan Arndt is the Associate Director of Marketing at Gather Voices, the Video Relationship Management software solution that empowers organizations to maximize value, attendance, and attention for their virtual, hybrid, and in-person events using pre-recorded video content.
Gather Voices simplifies video content creation, making it affordable and scalable. Collect video from anyone, anywhere, on any device. Manage, edit, caption, and publish user-generated video content with incredible speed and scale.