SHOW ME THE IMPACT! The increased importance of sponsorship fulfillment reports.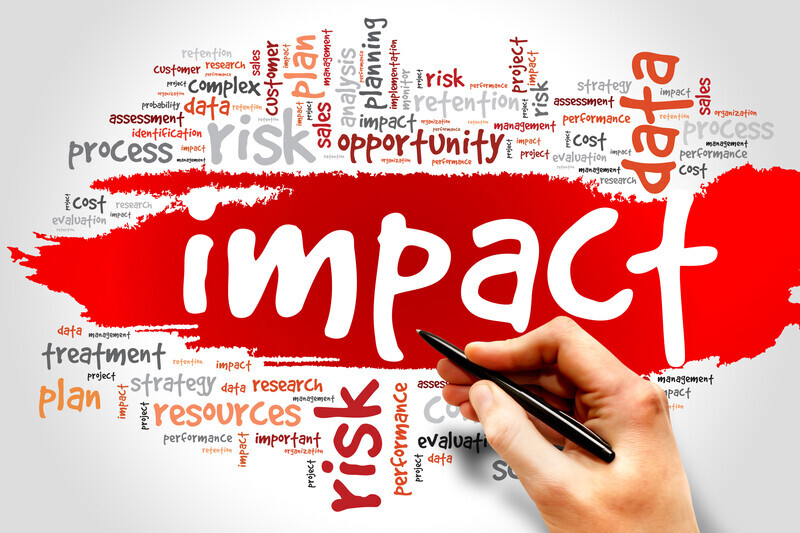 The idea behind sponsorship fulfillment reports is not a new one however in unprecedented times, such as the COVID-19 pandemic, it is more important than ever to help sponsors see the impact of their marketing dollars. With the pivot to virtual or hybrid events, it may be more critical to demonstrate the value to sponsor who most likely has less experience with these formats.
Let's take a quick look into the why, the what, and the how as it relates to delivering successful sponsorship fulfillment reports.
THE WHY...
Time and time again sponsorship experts such as IEG, tell us about the importance of providing your sponsors and partners with post-evet reports. Here are a few reasons why this task is important.
Justification. You want to make it easy for your sponsors to justify the spending to their leadership. For example, when marketing teams are called to defend or justify their budget and spending, they can easily reference the fulfillment report to visually demonstrate the marketing value they received. Particularly in today's environment, with COVID-19, where companies are evaluating all spending, you want to make it easy for them to see the value.
Demonstrate ROI. If you've done your job delivering on the rights and benefits you promised to the sponsor, and you have photos and data included in your report, it should be easy for your sponsors to calculate their return on investment. This will help with your sales pitch for next year.
Repeat business. When you deliver your report to your sponsor, and you walk them through the details, this is the perfect opportunity to start the conversation about next year. Discuss the things that really went well, and the opportunities to improve other areas. Take note of how the sponsor reacts to the data and information you present to them and adjust your next proposal accordingly.
Preserve historical data. When staff turnover happens, the post-event report provides the historical details of the sponsorship and allows new staff to easily reference and determine the value and importance of the sponsorship. You won't need to start from scratch in your discussions but simply reference the report.
THE WHAT…
It is important to keep your report concise and easy to read while including all the important data. It is a good idea to go back to your sponsorship proposal and/or agreement to be sure you include information about all the categories and deliverables you committed to your sponsor. You may even want to ask your sponsor up front what they would like to see included I a post-event recap. Here are a few things that should always be included in your report:
Event Summary. A good place to begin is with a clear picture of the event. Give a brief recap of the sponsorship. If it was an event sponsorship include when and where the event was held, the number of attendees and their demographics.
Photos. The adage, "A picture is worth a thousand words," comes to mind here. Include photos of on-site signage and recognition, screen shots of social media posts, and pictures of webpages related to the sponsorship. And, with today's technology, if delivering your report in an electronic format, you can even add video. Sponsors like to see that their logo was prominently displayed, and the brand awareness was abundant. Make sure to include photos of pre-event, on-site, and post-event activity.
Inventory of impressions. Add a complete list of where the sponsor was recognized and the number of people who saw it. Include website traffic, online newsletter views, print media readership and social media impressions. The idea here is to demonstrate extreme brand awareness and reach.
Statistics. Go through all areas that were part of your agreement and provide data and statics to support the value. If your sponsor was recognized in three email newsletters, provide the number of emails, the open rate, and the pass along rates for each. The more data you can provide to support the success of the sponsorship the better. If you did any audience surveys be sure to include those results as well. Take this opportunity to highlight areas where you exceeded your goals and projections.
THE HOW…
There was a time when fulfillment reports were most commonly presented in print format and included samples of event marketing pieces. Today, it seems more common, and easier to provide reports electronically. Regardless of the format you choose, here are some important things to keep in mind.
Timing is important. Make a commitment to providing your report to your sponsors within a month or two following your event, or at the close of an annual sponsorship. For year-long sponsors you may consider providing reports quarterly. It is a good idea to take your sponsorship agreement shortly after closing the sale and build an outline for your report. This will allow you to drop in the data and photos as you go along which will help keep you on track for a timely delivery.
Customize. The key is to provide all sponsors with some type of report that is custom to their experience. The length of each sponsor's report, and what is included will vary depending on the commitment, however all sponsors should receive a summary of their participation and a thank you for their support.
Be Honest. It is a good idea to emphasize the areas that you overdelivered however you also need to be honest and discuss the areas that may have underdelivered. This helps build trust. Especially in cases of new events or event formats such as virtual conferences where you may have missed the mark with your estimated attendance and overall value. Use this opportunity to discuss ways to improve for next year – and then you've just started the dialog for repeat business!
In the end, the details behind "the what" and "the how" will be up to you and your sponsor however "the why" is what you should remember as you build your report. The task of creating a solid fulfillment report can be arduous but can significantly improve sponsor satisfaction which can lead to repeat business. And, you can use samples from past sponsor reports to include in your media kit or in future proposals.