Revealing the Magic of Health Coaching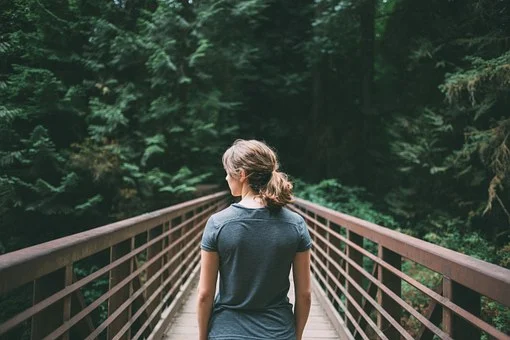 This guest blog is by Maria Ferrante, Senior Director, Marketing and Communications for PMMI.
About 20 months ago I was at a low point in my life. I was significantly overweight, unhappy with the state of my health and honestly, I felt stuck…and then my friend Anne reached out and offered help. She is a health coach – and although at the time, I was pretty skeptical that she could assist me, I figured what did I have to lose. In January 2018 I started working with Anne. Together we explored my health goals, I followed the plan we laid out together and the weight started melting off.
Fast forward 19 months, I have lost 138 lbs. and I have never felt better. I have resumed my active lifestyle that had been put on hold for years…kayaking, hiking, running a 5K, rock climbing with my 19-year-old son and so much more. I have endless energy, a new-found sense of freedom…and most importantly hope.
But that is not where the story ends…as I was having success, friends and family who noticed my transformation wanted to know how I did it, and I wanted to help. So, I started health coaching.
While health coaching for me is not a career – I continue to work full time as a marketing professional for a trade association based in Herndon, VA – it has become a passion, a way to pay this amazing gift forward and help others achieve their own health goals.
So, you might be wondering what do health coaches do? As a health coach, I do not diagnose, treat, prescribe, interpret medical results, write food plans nor recommend supplements. I work one-on-one with clients to empower them to develop and achieve self-determined goals related to all aspects of health and wellness. I support my clients as they mobilize their internal strengths and develop self-management strategies for making sustainable, healthy lifestyle, behavioral changes.
I create an environment that gives my clients permission to own responsibility for their health and success. This is a very personal process – I am simply the guide, cheerleader, motivator, supporter facilitating the process.
Together, we start with uncovering their "why" – why do they want to improve their health? What will life look like if they could get off medications, lose weight, move more freely, etc.? It is not all about the scale – we look at all aspects of their life from improving sleep to healthy motion to quality nutrition, managing stress and more.
As a health coach, I help clients achieve optimal health – and develop the mindset and habits to maintain it for life. Many clients initially come to me for weight loss (whether to lose 10 lbs. or 110 lbs.), but they find that is only one piece of the puzzle. When they learn what is possible, that is when the magic happens.
Maria Ferrante is senior director, marketing and communications for PMMI, The Association for Packaging and Processing Technologies. For information about her health coaching practice, she can be reached at mariaaferrante@gmail.com.