Leveraging Technology in Virtual Facilitations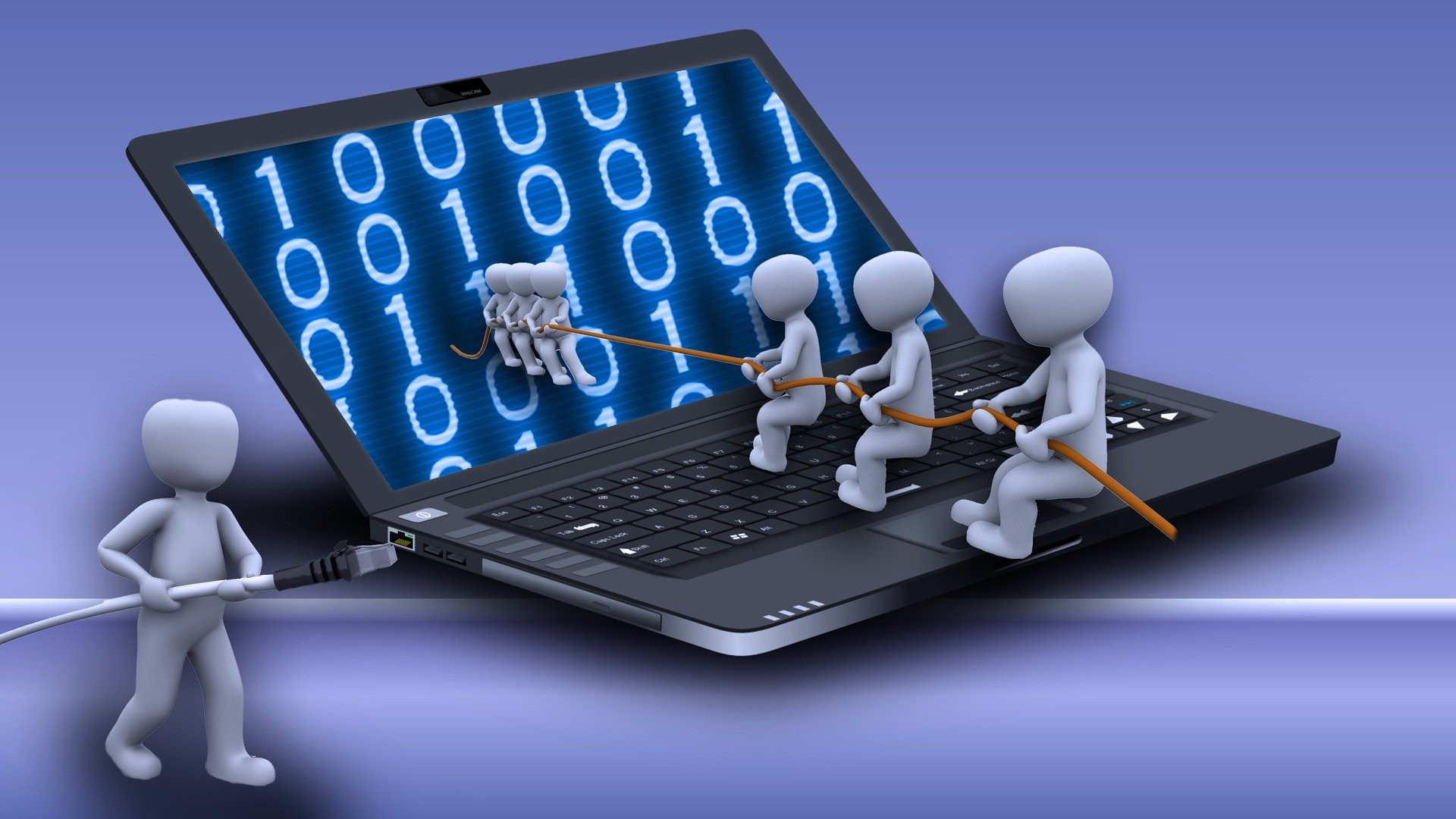 We have entered a "new normal" where much of our facilitation work is being done in the virtual environment. This leads to new challenges and barriers, but also opportunity. There are a vast number of options of new or under-utilized technologies we can begin to leverage.
Some of the challenges experienced in virtual sessions are similar to those dealt with during in-person sessions. Ensuring all voices are heard and keeping participants on task is a common challenge in both scenarios. However, our tactics for managing these challenges is different in a virtual session and can be managed utilizing available technologies. Keeping participants engaged in a virtual facilitated session is a unique challenge given all the external distractions the facilitator is unable to manage and control. One tactic to address this challenge is to utilize the chat features and to have a co-facilitator continually engaging and asking probing questions.
Another is to utilize the reactions (thumbs up, clapping, check, etc.) feature in the various platforms, like zoom. This can ensure participants know you are expecting feedback and engagement during the session. Ensuring all perspectives or voices are heard in the virtual space can also look differently utilizing technology. One way is to utilize breakout rooms or the annotate feature, giving participants a smaller group to share in as well as giving them the opportunity to type in their own words with their feedback and ideas.
Some challenges are different in virtual sessions. For example, not having easel pads or a sticky wall to compile and organize participant ideas is a unique challenge during virtual sessions. There are a variety of web base programs that can serve as a whiteboard, sticky wall or easel pad. Mural and Miro are two of my favorites, with options for blank whiteboards or pre-made templates to guide participants through decision-making virtually.
Another unique challenge in virtual sessions is documentation. Capturing the work, particularly small group work can be difficult. Google docs has been a great and easy way to provide a template for capturing breakout room insights as well as large group decisions. Allowing all participants access and the ability to see the work created together like you would with ideas being recording on easel pads. Overall, engaging with participants virtually requires a leveraging of various technologies.
Below is a list of common virtual facilitation challenges as well as the corresponding technology that can assist the facilitator in overcoming that challenge. While we recognize this is not a complete list of all available technologies, these are examples below that Event Garde has utilized and found success with.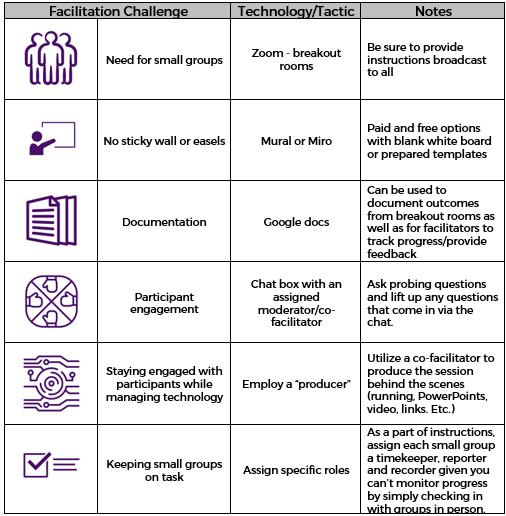 I encourage you to use view this time as a time of growth and an opportunity to stretch yourself. If you need help with navigating the virtual environment reach out to our team.