Is it Time to Rethink Your Event Sales Strategy, Process and Expectations?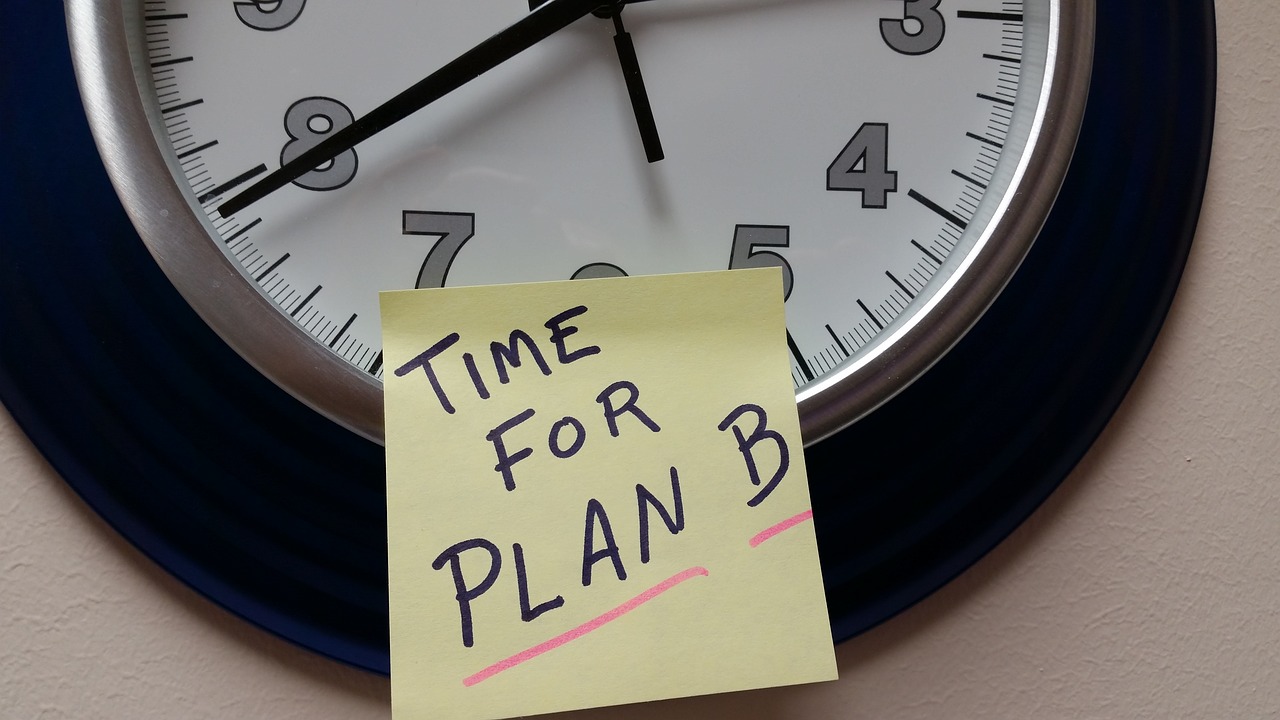 One year later, as we continue to watch the COVID-19 vaccination roll-out in the United States, there is hope that we may start to see in-person meetings and events return in the near future. In fact, in some states this is already a reality (with appropriate safety precautions in place). There are still however many unknowns related to events, and particularly for associations who rely heavily on this non-dues revenue source, there continues to be concern and angst with regards to revenue goals. Perhaps it's time to consider plan B, C, and D…
The one thing we can say for certain is that it is not business as usual, and it isn't going to be for quite some time (if ever). As leaders we've been forced to embrace new event formats such as virtual and hybrid events, but have we taken the time to adjust our sales strategy, process and expectations to match up with these changes? If not, there is a good chance we are setting ourselves up for failure.
Revisit Your Sales Strategy
Maybe you had a robust sales strategy that included a specific number of emails, phone calls, and meetings to sell an event sponsorship. Or perhaps your "first right of refusal" clause meant you could expect a set percentage of repeat business. Whatever you knew to be the case in the past will look different as we strive to recover from the past year, and you must be ready to adapt accordingly.
A good place to start may be to pull together key stakeholders within your organization and hold a strategy session to gain important event and industry insight and information to be able to build your sales plan. Some things to consider are:
Sales cycle: What does your new sales cycle look like? Will it take longer to get a hold of customers working remotely? Do you have less time before the event because you've been in a holding pattern waiting on an event decision? Either scenario requires you to adjust your sales cycle (shorter or longer) which will likely drive your goals and tactics.
Tactics: What is the right mix of outreach and touchpoints? You may need to rely more on emails and social media outreach than phone solicitation if your customers are still working remotely. Or if you have less lead time, you may need to forgo developing a sales prospectus so how will you easily share your offerings with prospects? Whatever considerations you must make, build a tactical plan with timelines that makes sense today, and that everyone agrees to.
Pricing Strategy: Review your current offerings. Does the pricing model you've used in the past make sense if you expect lower attendance? Can you add more offerings if you are adding a virtual component to your in-person event? What can the market handle right now? Perhaps you can add pricing levels to accommodate more customers during these times when they may be forced to spend less. Be strategic versus simply repeating what you have done in the past.
Revenue Goals: Given the change in event format, hesitation for travel and attending in-person events, altered sales cycles and tactics, etc., it will be very important that you are realistic about your revenue goals, and these should be agreed upon as a team prior to open sales.
Tracking Tools: Do you have a clear process to report sales to date within your team? Now more than ever it will be critical for sales reporting on a regular basis in case you need to pivot/adjust mid-way. This should be an easy tool that the sales team can maintain and share as needed.
And while you are refining your sales process and goals, here are some additional things to consider as you navigate a new sales environment.
Change-up Your Sales Approach and Outreach
Where are your customers right now – physically and what is their financial situation? How has their specific business been affected the past 12 months and realistically what is the likelihood to purchase? Do the research before you call whether is a new prospect your calling, or a past customer. Is your contact still there? If the staff is working remotely you may need to get creative with your outreach – for example, try to connect via social media if efforts via phone and email have gone unanswered. And do your homework up-front and research the company before you reach out. Is your contact still there? If not, try to identify an alternate contact before reaching out. How has the company been affected by the pandemic? Are they still a viable customer at this time? Putting forth the effort to know as much as possible before you call will allow you to adjust your message to fit the customer's need.
Clean Up and Manage Your data
This is the perfect time to update your data and ensure your CRM is clean and up to date. Does the system you are using to track sales leads and activity still work for you? If your team is working remotely you may need to change how you capture conversations so that everyone involved can see where things stand. Even as associations and other organizations start to welcome staff back to the office, many will continue to work remotely at least part-time within a phased return to work approach therefor ensuring all team members have access to customer information will continue to be important.
Train and Motivate Your Sales Staff
This is a great time to tighten up your sales skills and help your team do the same. Have you gotten lazy with follow up calls or emails? When times are good, we often forget this little extra touch points that make us stand out to our customers. Develop new scripts and email messages to account for the changes in your events, and acknowledge what your customers are going through. Take a more collaborative approach in your prospecting calls. Remember to motivate your sales team and remember to review your sales goals regularly and adjust if necessary.
Bring in Support
Do not be afraid to solicit help with your strategy. Bring in a facilitator to guide the discussions that lead up to your sales planning and strategy. Using an outside consultant provides the opportunity for productive brainstorming, consensus building, and goal setting. From there you can, as a team, build your sales calendar and prepare to exceed your revenue goals; though they may be different from what they were in the past.
As we continue to look ahead to brighter times as it relates to event revenue, we need to do so through a more focused and refined lens. Take the time and do the work up front; you will not regret it. Good luck!