Intentional Marketing: Shaping Stories that Resonate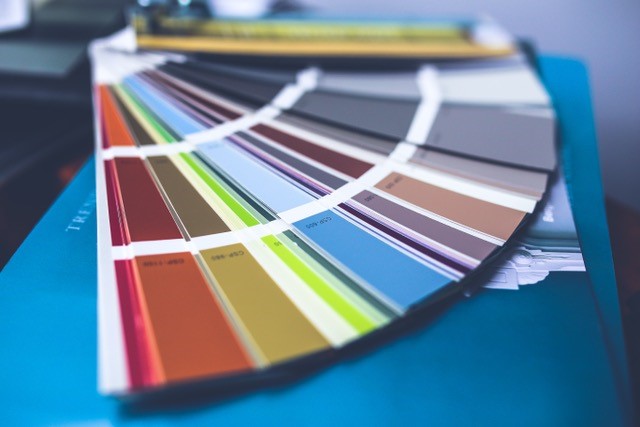 By 2055, the U.S. will not have a single racial or ethnic majority.
It's no surprise then that the topic of Diversity, Equity, and Inclusion (DEI) is top of mind as more companies seek to grow their workforce, engage with new audiences, build brand recognition and loyalty, and increase their bottom lines. While the destination is clear, many organizations struggle with how to get there. Worries about missteps, lack of staff, and limited knowledge, time, or other resources might slow down the process or even prevent it from beginning. On the flipside, leadership might rush in without fully thinking through the "why" and "how" of their initiative.
As marketers, we are often at the heart of DEI discussions with opportunities to inform strategies and make an impact in the DEI space, but maybe we're unsure of how to make that happen. Or we might find ourselves caught in the middle without much chance to weigh in before being charged with the task of communicating about DEI internally and externally. Working in a niche industry like the outdoors can add another layer of considerations and challenges into the mix. For example, ever try finding a stock image of folks in wheelchairs enjoying the outdoors (particularly a free one)? There goes your afternoon.
With so many potential scenarios, what can we do to prepare ourselves? First, let's review the basics.
The American Marketing Association defines marketing as "the activity, set of institutions, and processes for creating, communicating, delivering, and exchanging offerings that have value for customers, clients, partners, and society at large."
Successful marketing and communications professionals are expert storytellers. Every time we write a blogpost, select an image, or create a campaign, there is certain information we want to convey, a feeling we want to invoke, or a call to action we want to achieve. To do this, we tell stories that engage the people we wish to reach. When we do this, we generally have an audience in mind. Our beliefs about this audience then influence "what, where, when, why, and how" we choose to communicate most effectively. As audiences continue to diversify, a simple response to a change in demographics isn't enough. Marketers must think about how to move from a surface-level, piecemeal approach to longer term solutions that foster more meaningful connections with diverse audiences.
But what do we really know about our audience? What is the story that needs to be told? How do we tell that story honestly? And how do we remain focused and intentional?
I sat down with Krista Rowe (Event Garde's Director of Diversity, Equity, and Inclusion) to talk about common questions and concerns that arise for marketers as they navigate the DEI space and identify some practical next steps for moving forward in a variety of organizational structures and sizes.
---
Why is it important to incorporate DEI into marketing efforts?
What are top DEI considerations that marketers should be thinking about?
Be intentional – Being intentional about an audience improves engagement---both how many people engage with your content and who's engaging. Consider who you want to have attend the event and whether or not your communications make that completely plain. Check out these guidelines for best practices from the Human Rights Campaign.

Be authentic – As important as it is to make sure your communications represent a variety of social identities, it's important that they aren't so removed from what your organization looks like that it misrepresents who you are. In fact, a telltale sign of a predominantly white institution (PWI) is often the number of people of color featured on their brochure. The front page of college brochures often depict more racial diversity than is actually represented within the student body. NPR details one example of this phenomenon.

Check for bias – As Doug Chayka states in this Neiman Reports article: "A commitment to addressing implicit bias—an automatic or unconscious tendency to associate particular characteristics with particular groups—in news coverage could improve and transform audience engagement, increase trust, and lead to more accurate coverage depicting our increasingly diverse world."
How do you go about learning the perspectives, needs, etc. of your audience if you are unfamiliar?
Do your research – Just like every other skill or application you learned in order to be good at what you do as a marketer, consider DEI as an integral part of your practice. You will tokenize and stereotype less if you do the work ahead of time. The good and bad news about institutions having increased interest in DEI is that there is more content available on the topic than ever before. The bad news is that as volume increases, you need to be even more careful about who your sources are and the quality of your content. Diversity & Anit-Racism campaigner and TedX Speaker, Nova Reid, shares more on the topic of tokenism here.

Collaborate – You're not going to know everything. This isn't about "getting it right" or checking a box. Connect with other marketers or folks outside your field who's work you admire. But be sure the relationship is authentic and reciprocal. How are you both benefiting? You don't want to tokenize your thought partners anymore than you want to tokenize those pictured in your materials.

Practice – And not just when it's a DEI blogpost.

Leverage existing processes – One thing I often hear is "I value diversity in what I'm putting out, but sometimes there just isn't time." Our everyday actions indicate what we prioritize in real-time. Think about it. If I were creating an event flyer for an organization's company picnic, I'd want them to know the time, date, and place. I'd likely feature images that communicate a fun, joyful time so that the people I've invited want to attend. Once details are decided, content is edited, review and presented. Decisions get made about where and how it gets distributed. We may consider things like budget, turn around time, frequency etc. Often this process happens as habit or routine. No one needs to tell you to check for typos. It's just "obvious." But it's actually an involved process. It feels obvious because of how practiced it is. Continually embedding DEI as a regular part of your practices as a marketer will reduce the amount of time spent going forward. It becomes operational.
What is the best way to curate a photo / video library that includes DEI considerations?
Be proactive. Finding images that represent a wide range of identities definitely takes more preparation. There are fewer photos out there and as Neosha Gardner, Founder of CreateHER Stock, describes: "The ones that are available are either outdated and scream cliché or stereotypical."

Have options on hand. Build a robust collection of photos and videos that represent a wide range of backgrounds and identities so you're not spending extra time looking when you're up against a deadline. Continually adding to this marketing toolbox will welcome in creativity, allowing you to tell more stories. It also gives you the opportunity to share this media library with thought partners. This Forbes article provides a great resource for getting started.
---
In Closing
From my conversation with Krista, a few major ideas stand out.
Marketing doesn't happen in a vacuum. We must consciously think about why we want to do something and be mindful to reflect regularly while working to achieve that goal. People aren't one-dimensional. Each of us come with our own perspectives, experiences, and backgrounds. It's important that the stories about us affirm the many aspects of who we are.

Representation matters from the inside-out. If we want to truly want to make headway with DEI, we have to remember that DEI must be woven into our brand identity from the get-go---from the engagement strategies and content we develop to how we show up in our jobs and interact with our teammates, leadership, clients, and the individuals we engage. As marketers, we can ask questions that will help connect these dots and build stories that resonate with those we want to reach. We have a specialized skillset and many tools at our fingertips that we can leverage to do this. Through the power of our words and stories we can help to showcase the strength and contributions of those we partner with and dismantle negative stereotypes that cause harm to the communities we wish to serve, ultimately helping to change the public narrative.