How to Stay Healthy at Home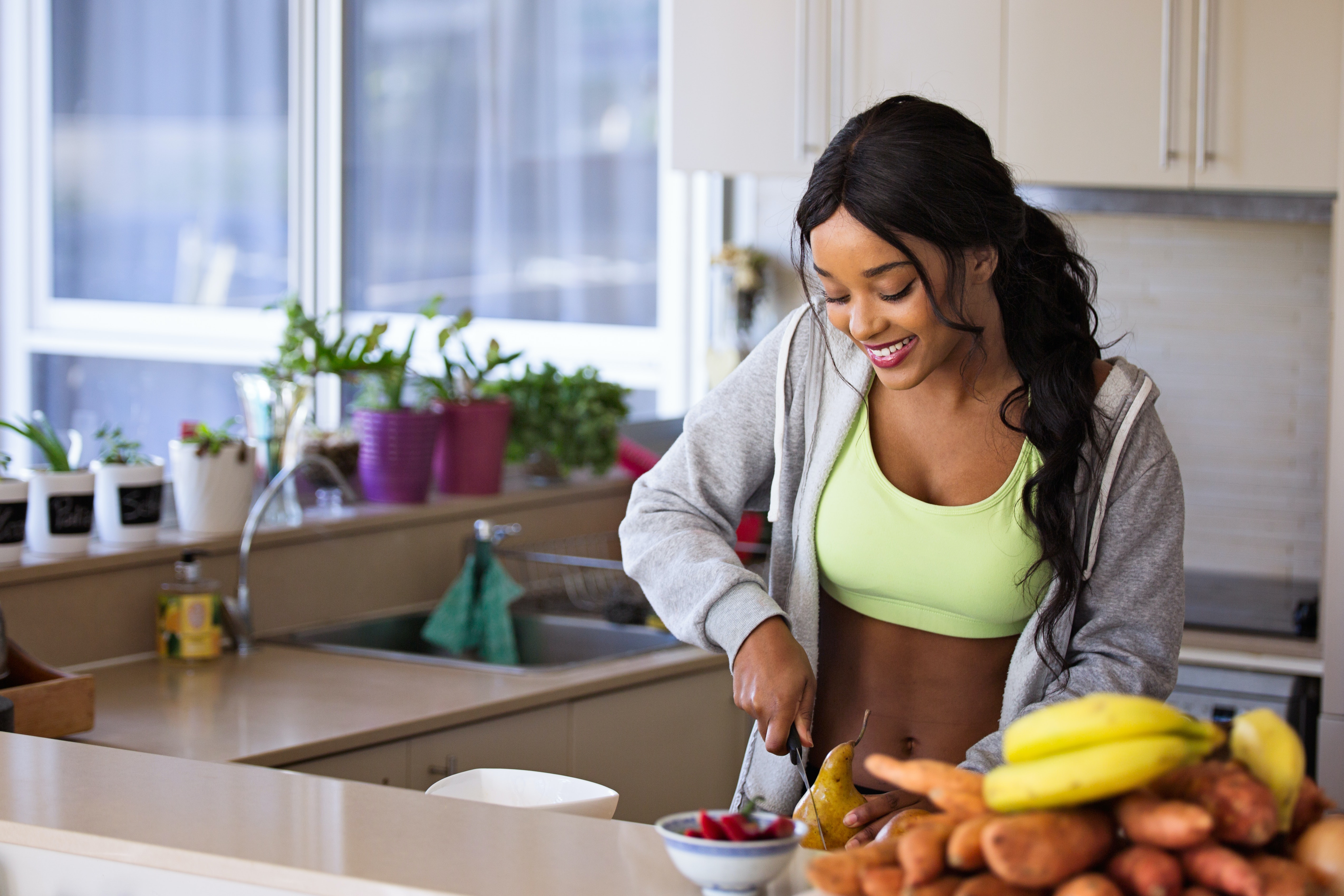 This guest blog post is by Stephanie Birnbaum, a content strategy intern with Naylor Association Solutions.
More association professionals are working from home this year, and with good reason: The coronavirus pandemic is still happening, and the CDC still advises taking precautions, such as social distancing and limiting gathering sizes. There are economic benefits to working from home as well: American employees save about $4,000 and 225 hours per year not commuting to an office, while also being more productive in their roles. In a late 2020 survey, 94% of employers said company productivity has been equal or higher since they sent employees home in spring 2020.
Working from home comes with its own set of challenges, however. Staying active when you're cozy in your house can be harder, while eating healthy when there's a pantry full of food just steps from your home office can be tempting. Then there's the tendency of Americans to work more with the time they save from commuting.
But staying healthy while working from home can be done. Here are seven simple ways to maintain healthy habits while working from home.
1. Create a dedicated work environment. Having a dedicated work space can help you stay focused during work hours, and stay away from work after hours. A dedicated home office can also help you be more productive.
2. Eat healthy. Cooking every night can be exhausting for some, especially after a long day of working and homeschooling. Meal planning and prepping on the weekends can save you time during the week and help avoid multiple last-minute trips to the grocery store. Planning out meals according to what items are on sale at your local grocer can also save you money.
The World Health Organization recommends consuming at least 400g (about two cups) of fruits and vegetables per day in order to lower your risk for chronic conditions like heart disease and diabetes. See how to put together meals that deliver all the nutrients your body needs to stay healthy at the American Heart Association's meal planning website.
3. Get fresh air. Take a few minutes every day to walk outside. Staying active is important to both mental and physical health while working from home. If you have kids, spend some time with them outside, playing catch, riding bikes or walking the dog. Need some workout inspiration? Check out the Healthy By Association Facebook group.
4. Prioritize your work/life balance. With everyone working from home, it can be easy to answer emails at all times of the day. Set boundaries for notifications and when you will reply to Slack or email messages.
5. Drink water. Staying hydrated is important to staying healthy. Keep a reusable water bottle you can keep filled throughout the day. While everybody's needs are different, it is recommended to drink around 64 oz. (8 cups) of water daily to stay fully hydrated. The Mayo Clinic advises that most healthy people will be hydrated enough if they drink water or other fluids whenever they feel thirsty. If you're pregnant, exercising, or have other conditions that make hydration important, you might need to drink more.
6. Wash your hands. Taking the time to wash your hands thoroughly with soap and warm water before eating or touching food, and after coughing, sneezing or using the restroom will minimize your risk of getting sick. The Centers for Disease Control (CDC) recommends washing your hands for at least 20 seconds. If you don't feel like counting, people have put together song recommendations to keep you sudsing.
7. Stick to a regular sleep schedule. Having a regular sleep schedule is important to staying healthy. Most adults need 7 to 8 hours of sleep nightly. Getting enough sleep helps you stay focused and maintain your ability to reason and problem-solve. Adequate sleep also helps ward off obesity, heart disease and infections. There's also some evidence that consistently getting enough quality sleep can increase the efficacy of vaccinations – an important item to keep in mind as we start to wrestle control of this current pandemic.
Staying consistent with a regular bedtime contributes to maintaining healthy work/life boundaries. If you were previously commuting to an office, you probably have extra time in your day now that you're working from home. Dedicate those extra minutes to additional sleep, at least every once in a while, to ensure your body and your brain are getting enough time to recharge.
Working from home has major benefits. Establishing new routines that prioritize your health is one of them. Start with one or two of the above tips. Once you master those, work your way through the others. It may take time to discover specific healthy habits that work for your lifestyle, but with perseverance and consistency, you can master workplace productivity – and health.