Healthy by Association celebrates second anniversary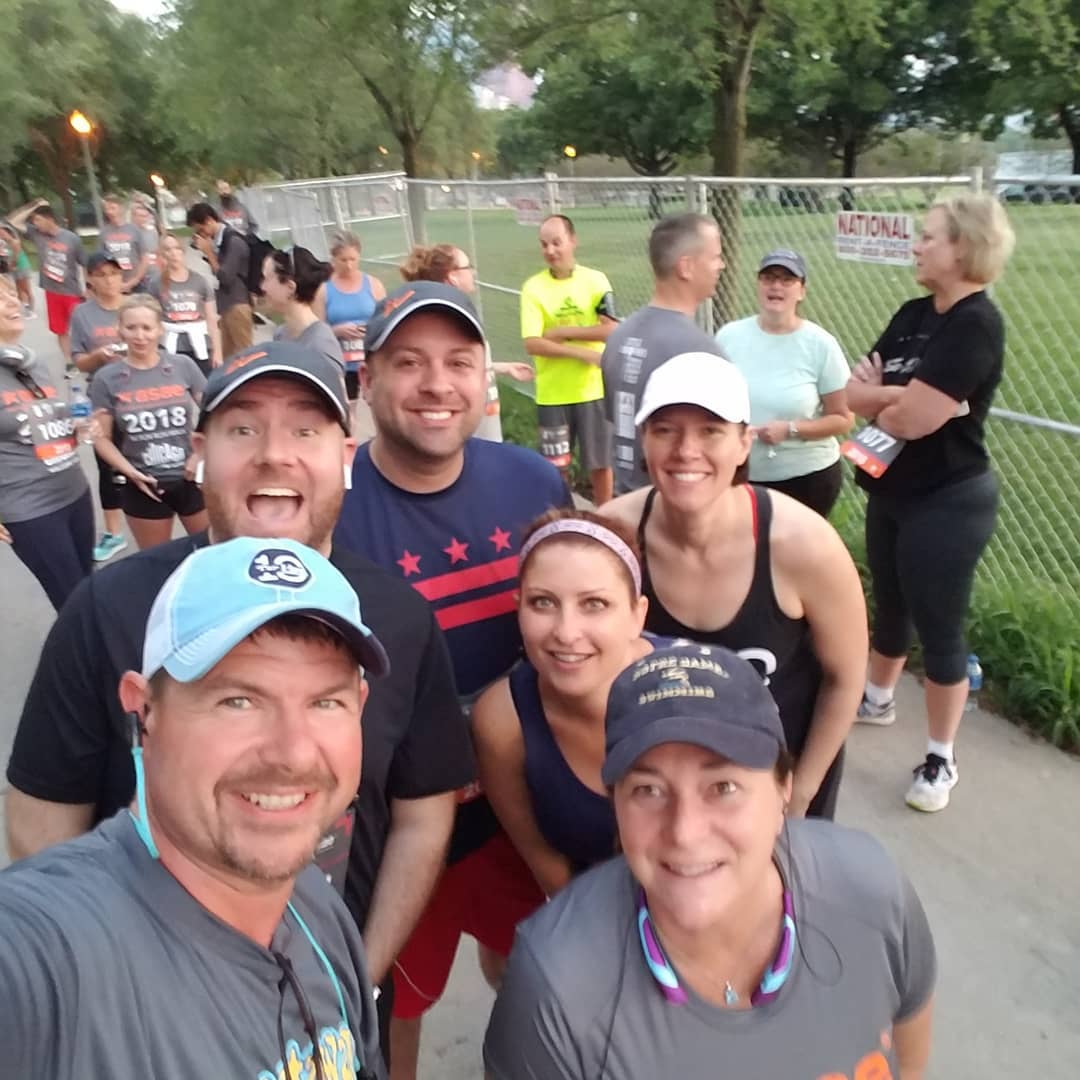 Wow. It's hard to believe that two years has come and gone so quickly. It seems like only yesterday I took to the gym in pursuit of a healthier lifestyle only to be inundated with an outpouring of love and support from friends, family and colleagues.
What began as a handful of prideful posts on Facebook sharing my successes in the gym and my transformation at home – Who can forget the flurry of photos from my bathroom mirror? – has grown into something bigger and better than I could have ever imagined.
Two years later and we're proud to have the support of a committed moderator team who helps make the Healthy by Association Facebook community possible:
In addition to these fine folks, you can also expect a few others to join our ranks in the weeks to come. We're excited to welcome even more moderators as we continue to shine a spotlight on the importance of health and wellness for both:
Busy association and hospitality professionals who often put the needs of their members, learners and clients first; and
Meeting attendees who often can't find the necessary support offsite at events to maintain their activity and nutrition goals.
To this end, HBA expanded its service offerings in 2019 to include:
Monthly content themes (our January content theme – New Year, New You – is baked into all of our communication channels and is intended to support a fresh, new start)
Moderator points of view (much like you might expect from celebrity chefs on The Food Network) ranging from accountability, fitness and motivation to nutrition, self-care and wellness
Daily Facebook posts from the moderator team (I post each Monday a recap and megathread for the Healthy by Association podcast, as well as each Thursday a Weekly Welcome for new members and a Mindful Moment highlighting a new/different HBA service)
Healthy by Association podcast – which evolved from the weekly live Facebook chats into a more consumable and accessible medium for those of you who are constantly on the go (you can access the podcast on a plethora of platforms, including iTunes, Spotify, Breaker, Stitcher or your favorite podcast platform)
Themed Spotify playlists, including this new member-curated music mix for January (which is equally appropriate for the gym as it is for the office)
Representation at industry events, including two mind and body sunrise sessions at the ASAE Great Ideas Conference in Colorado Springs this March
Accountability Project – designed to help you set and achieve goals related to your personal health and wellness
Challenge Coin Program – intended to help celebrate member successes and serve as encouragement for others on their own personal journeys
Member challenges – the next of which we'll launch on Feb. 1 in support of Heart Health month
Monthly blog posts focused on the latest health and wellness information and trends, all through the lens of association and hospitality professionals
#GoalGetter socks – because you've got to look confident to feel confident
Vimeo channel, which houses archived episodes of our weekly 2018 HBA Live! video series
Presentation options – a series of relevant health and wellness modules that may be presented at staff meetings or during an upcoming conference
Finally, feel free to explore our history, tenets and research findings should you be interested in learning more about this health and wellness movement we call Healthy by Association.
In the meantime, I'd like to thank each and every person who's contributed to and benefited from this community. I appreciate your support and enthusiasm. Likewise, I look forward to a future filled with opportunity. We have even more exciting things in the works for the year ahead and hope you will continue to join us on this journey. And if you know someone who might benefit from HBA, please help spread the word.