12 Days of Recipes: Slow Cooker Peanuts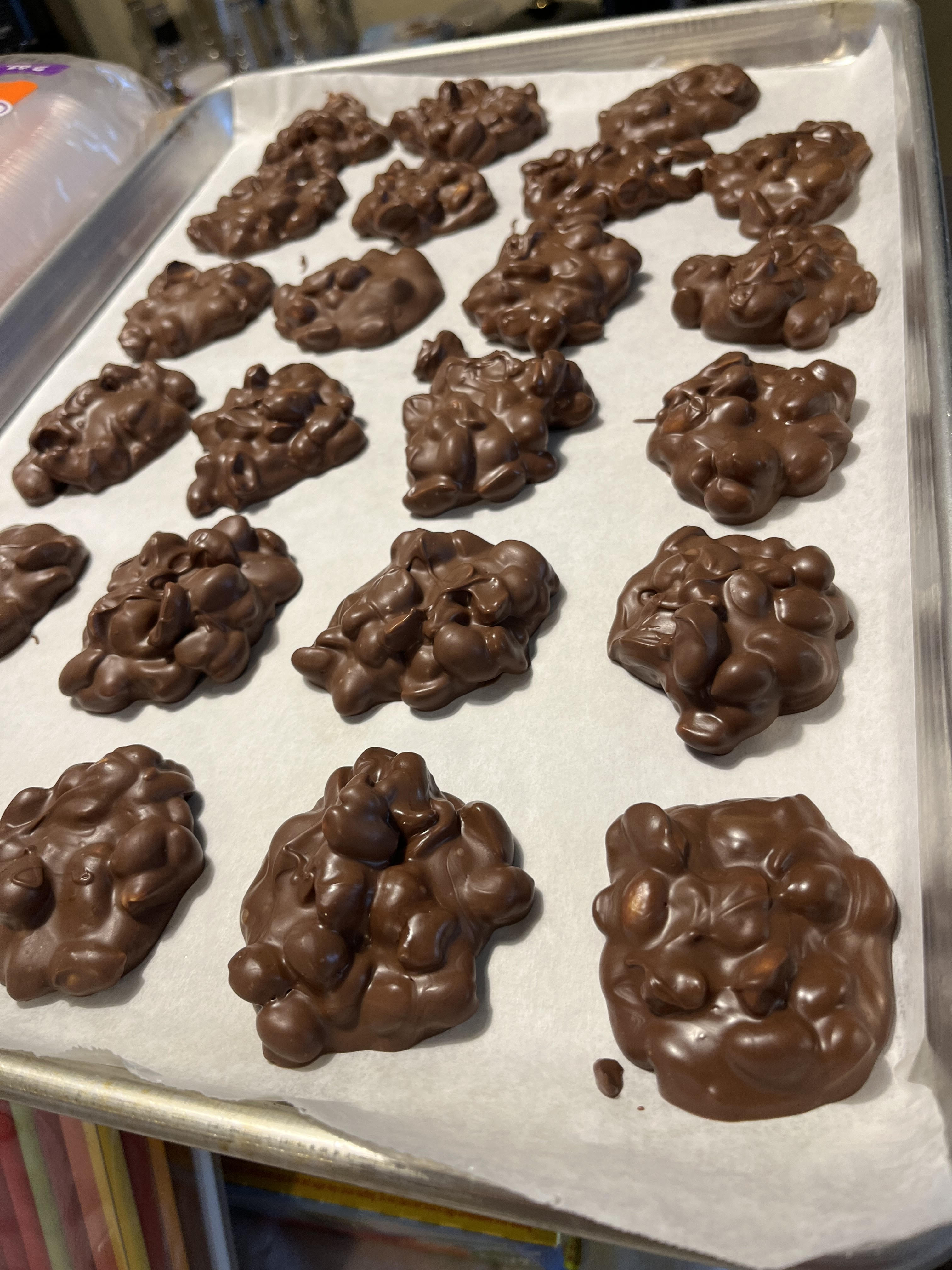 Put all these ingredients in your slow cooker:
1 box German Chocolate cooking chocolate
12 oz semi sweet chocolate chips
24 oz chocolate almond bark
24 oz vanilla almond bark
Cover with:
16 oz dry roasted un-salted peanuts
16 oz dry roasted salted peanuts
Turn your slow cooker on warm and allow to cook without interruptions for 3 hours - DO NOT OPEN THE LID. DO NOT STIR. DO NOT DO ANYTHING!
After three hours, spread parchment paper out, turn the slow cooker off, uncover and stir contents for 4-5 minutes or until completely blended. Using a spoon (or small cookie scoop) drop the peanuts onto the parchment paper.
Allow to cool and you are ready to eat!
There's no need to refrigerate, but they can be frozen.