Gardian of the Month: Dilhara Muthukuda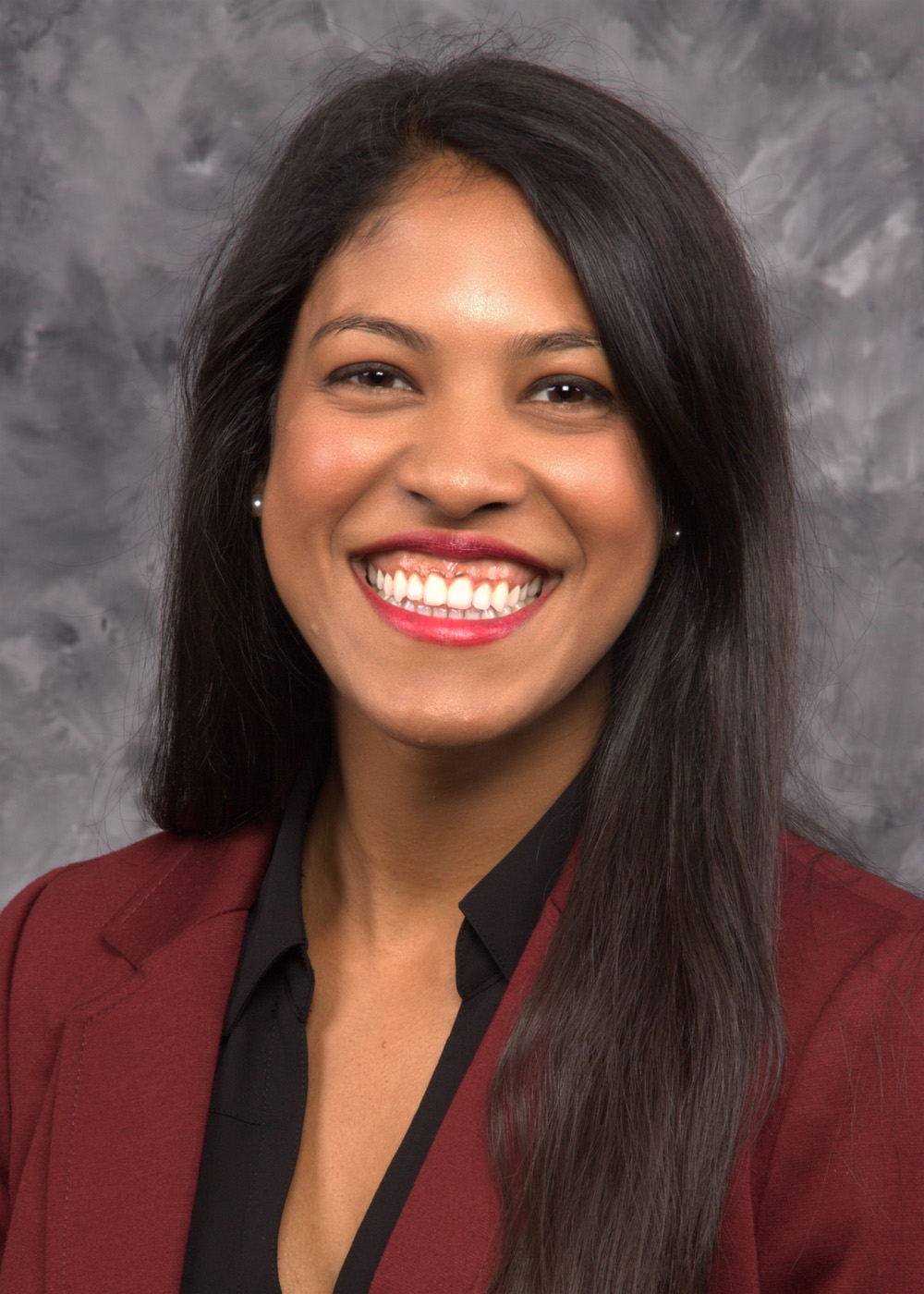 Our Gardian of the Month is Dilhara Muthukuda, Health Equity Specialist at Michigan Medicine.
Learn: Let's say you're helping your child or friend with some homework. What's your strategy for helping them learn a difficult topic?
Being an auntie to 5 nieces and nephews is one of the greatest joys of my life and there is always a lot of learning every time we get together. Regardless of the age, I have noticed that breaking up the topic or activity I'm trying to teach into smaller chunks is very helpful. Trying to learn everything at once can be overwhelming. Allowing time to digest each small piece avoids overloading their brains and helps focus on the next part. Recently, I was trying to play catch with my 18-month old niece. We started with rolling the ball on the floor. Once she was able to grab the ball that I rolled to her, we practiced rolling the ball back and forth. Little by little we worked our way up to a fun game of catch!
I learned the term "teach back" during a training on health coaching. The Agency for Healthcare Research and Quality explains it as "a way of checking understanding by asking patients to state in their own words what they need to know or do about their health. It is a way to confirm that you have explained things in a manner your patients understand." Although the technique is mostly used in healthcare, the concept can easily be applied to teaching children. After explaining a topic, I ask the child to teach it to me. I love this method because it's a great way for me to confirm that they understood what we reviewed and I can quickly identify any gaps in knowledge.
Network: Tell us about one of your favorite personal or professional networks. What makes it special?
There are so many wonderful networks to mention! It's actually one of the main things I miss from the pre-COVID era. Before I moved to metro Detroit last year, I lived in Lansing for 7 years. During that time, I was part of several community groups. One such group is Truth, Racial Healing and Transformation Lansing (TRHT). TRHT is a community-based process to engage the metro Lansing community in racial healing and equity. I attended one of the first events in 2016 and was incredibly moved to see a diverse array of Lansing area residents come together to build community power with an explicit commitment to racial equity. Over my 4 years of being involved in TRHT, I met many community members and learned from many leaders. It is special to find a community driven space that builds power with Black, Indegienous, and communities of color while equipping allies to advocate for policy and systems transformation. Although I no longer live in Lansing, TRHT is one of the few places that I felt a strong sense of community and belonging. I will forever be grateful for the knowledge and skills, and most of all, the relationships I gained.
Transfer: Mentorship - How do you think mentorship aids in knowledge transfer?
While mentors can certainly transfer knowledge and skills that can be learned in other formats, I have found that mentorship is most useful in transferring knowledge that is unwritten. For example, as a 1st generation college student my mentors were helpful in navigating certain aspects of college admission, such as financial aid or choosing a major, that were not easily found in written format. My mentors understood the nuances of the college landscape that are not easily available via Google. They helped me choose which professors were most supportive and which courses would best prepare me for medical school. One of my bioethics professors encouraged me to look into the public health field. As a result, I changed my trajectory and applied to graduate school to study public health. It was the best decision I made for my professional career and I am eternally grateful to my mentor for imparting her wisdom to me.
Mentors are often highly experienced and can draw on their lessons learned to advise and guide their mentee. As a young public health professional, I was in my first job and unsure if I was growing in my position or gaining new skills. I didn't know how long I should stay in my current position or how to best prepare for the next step. One of my mentors helped me identify my career goals and assess areas for growth. Ultimately, my mentor helped me determine when to leave my job to pursue a different path. I was inexperienced in navigating career changes and my mentor who had decades of experience in the field had the knowledge that was invaluable for me. She was able to draw on her lessons learned of staying in a position too long and help me avoid the same miscalculation.
Please share with us a resource and why you can't live without it.
One of my go to resources is Tema Okun's article "White Supremacy Culture". Okun describes white supremacy culture as "the widespread ideology baked into the beliefs, values, norms, and standards of our groups (many if not most of them), our communities, our towns, our states, our nation, teaching us both overtly and covertly that whiteness holds value, whiteness is value."
White supremacy culture is the water we swim in and it can be hard to recognize how it shows up in our day-to-day lives. I keep this article close and reference it often because it is critical to be aware, reflect, and amend our behaviors in order for us to do the greater work of breaking down systems of oppression. Even as a person of color often working in white dominant spaces, it is critical for me to recognize the culture in which I live in order to change it in the future.
Just for Fun: What's your favorite thing about Winter?
Being born in the desert (Dubai) and growing up on an island (Sri Lanka), I admit that winter is not my favorite season. So it probably makes sense that my favorite winter activity is an annual snowbird trip. Each February, my husband and I take at least 2 weeks to travel to warm weather and remind ourselves what the sun feels like. Whether it's Hawaii or Florida, we spend our time hiking and eating our way through the city. The trip gives us an opportunity to slow down and relax. I return home feeling rejuvenated and ready to face another few weeks of winter.
However, as I reflected on this question, I realized that we also have a tradition of traveling to northern Michigan every January for a winter getaway. It is quite magical to see the small beach towns in Michigan completely transformed by winter. Two years ago, we went to Glen Arbor and tried snowshoeing for the first time. It was a peaceful winter day with fresh snow and blue skies. We found some untouched trails along Lake Michigan and had the most amazing views. It has been a thrill to try winter activities, like skiing and snowboarding, as an adult. Maybe there is hope for me becoming a fan of winter after all!