E-learning trends for 2019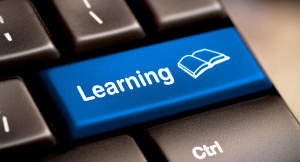 Thanks to the growth in technology and social media, e-learning is booming.
In fact, according to a new report from Docebo, the global e-learning industry is expected to see a growth of more than 10 percent between 2018 and 2023, reaching a total market size of $286.62 billion.
"While the LMS offered new opportunities for digitally-centralized learning, social learning platforms amplified its effectiveness by allowing the learner to play an active role by contributing user-generated knowledge capital to foster a true sense of community," Docebo says. "Meanwhile, skills management tools allow organizations to connect learning to performance by identifying (and closing) employee skills gaps with targeted learning interventions."
The report outlines the trends for 2019. Among the trends is an increase in employee satisfaction. Now more than ever, employees value training and on-the-job learning. Providing training to employees leads to retention and an increase in productivity. As such, companies are turning to online learning for their staff.
According to the report, over the next year, employees will seek training mostly in data analytics. Second will be training on social platforms, followed by mobile delivery.
Among desires, organizations are looking to integrate learning management systems with other with other, often already-existing, systems. In fact, that's the. No. 1 barrier, according to the report.
For 2020, planning will start this year to provide self-learning programs to employees.
That said, employers are rethinking the LMS based upon new desires from employees, who want: to know what's in it for them; more control over their learning; to learn more from their managers; and high-tech tools.
Other key takeaways:
More than 80 percent of employees think social knowledge learning is essential
More than 70 percent of learning on the job happens informally
Learning should be relevant, simple, playful, repetitive and bite-sized
Artificial intelligence, gamification and mobile responsiveness will be trending this year
"E-Learning has become an essential tool and its evolution, spurred by the trends outlined in this report, presents an exciting foundation upon which to build tomorrow's learning initiatives," Docebo says. "L&D professionals now play a pivotal role in ensuring organizations and their learners are prepared for a world of work that requires active adaptation, a commitment to lifelong learning and a drive to make learning your competitive advantage."