Celebrating Men's Health Month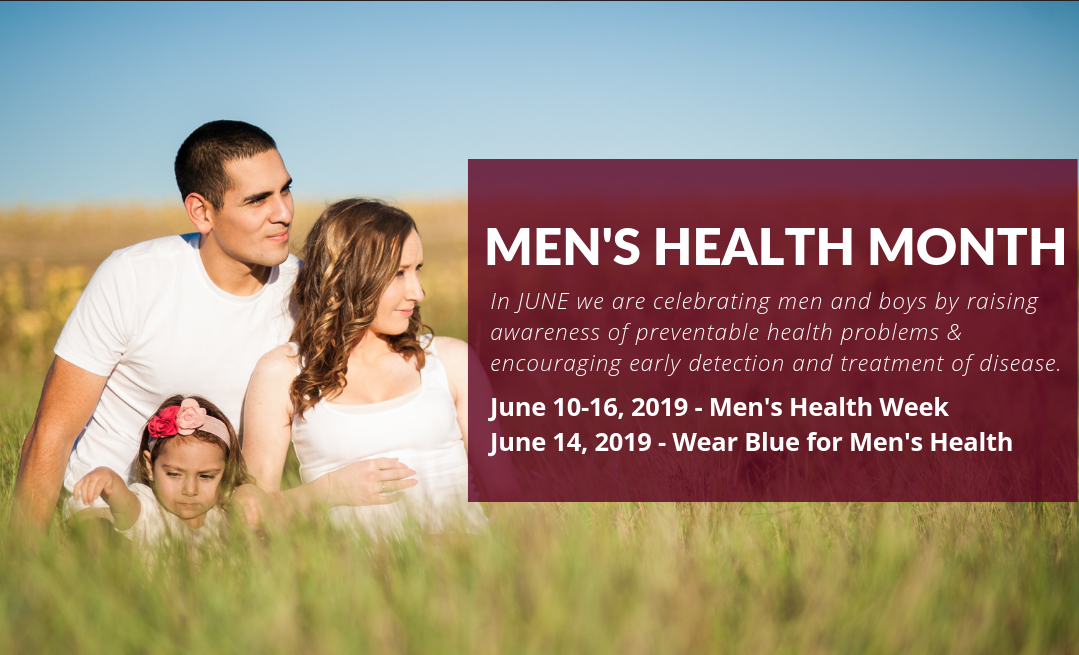 June is Men's Health Month.
As part of Healthy by Association, we thought we'd shed some light on the important issue of men's health.
Some interesting stats according to the Men's Health Month website and Men's Health Forum:
Men are at a greater risk of death in every age group.
Men have a suicide rate than women.
Men don't see their doctors for regular physical exams as often as women.
Awaist size of 37 inches or above puts men at increased of heart disease, diabetes and cancer.
Men should aim to eat five portions of fruit and vegetables a day.
These facts probably aren't all that surprising. Nevertheless, they point to the need for national conversation about men's health.
So, what can your organization do to support the initiative?
For starters, Men's Health Week is the week leading up to Father's Day, June 10-16. Some organizations host Wear Blue days, during which they encourage their employees to wear blue to raise awareness for men to seek regular checkups and engage in health education. This year, Wear Blue Day is June 14. And people can engage on social media using #ShowUsYourBlue.
The Office of Disease Prevention and Health Promotion also offers some suggestions for supporting Men's Health Month.
Families play an important role in ensuring men's health. As such, spouses and children should encourage yearly physicals. They should also insist the men in their lives get exercise. Family walks and other activities are effective and fun catalysts for good health – especially since the June marks the real first taste of summer.
Officials at ODPHP also suggest families expressing care and concern. Like women, men – especially dads – often work around the clock taking care of others, either personally or professionally. So, take time to explain that good health translates into a long life together.
What are you doing to promote Men's Health Week? Personally or professionally, are you fostering conversation? Let me know at kristen@eventgarde.com.