Association Thought Leaders Launch Tradeshow (R)evolution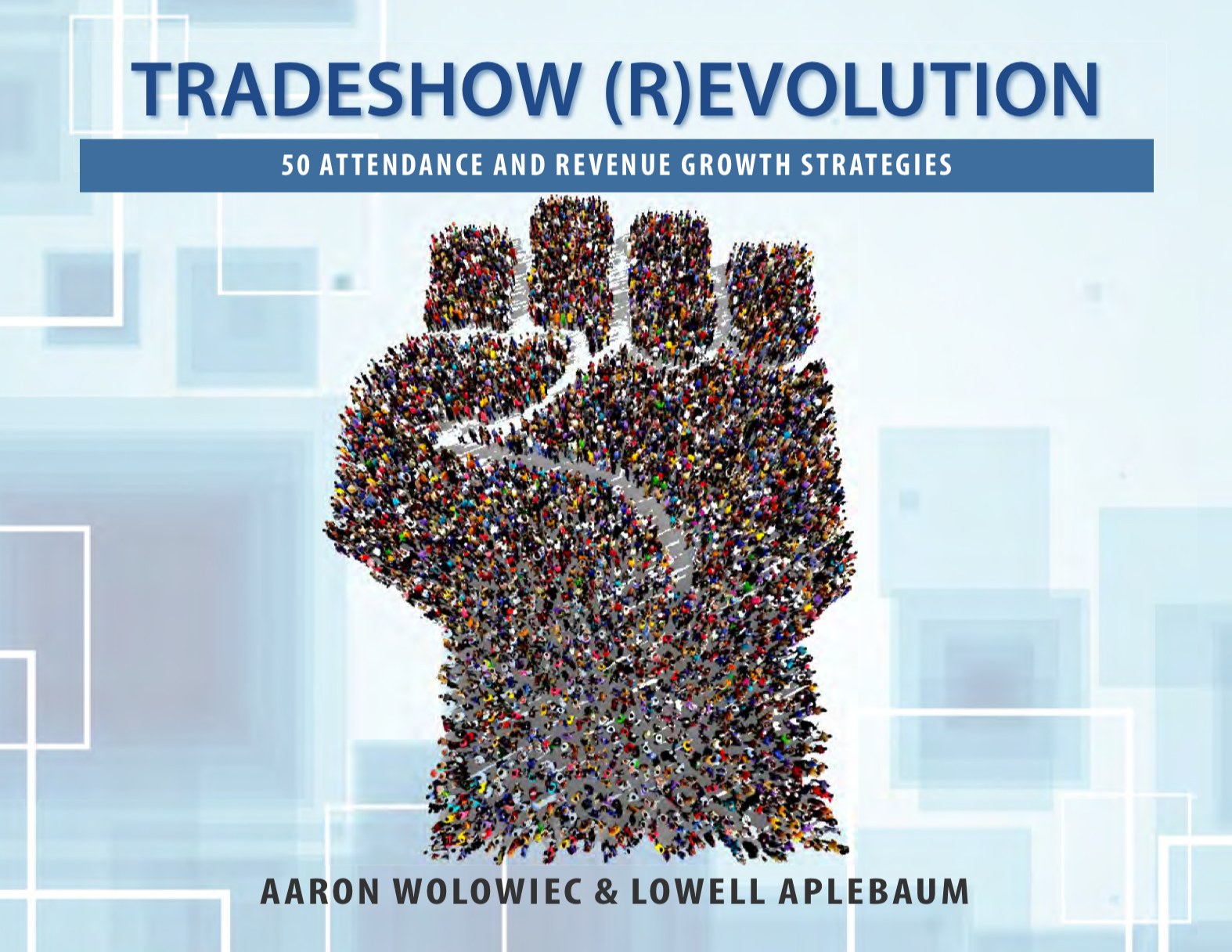 We are at an important crossroads.
48% of association executives believe cumulative conventions, exhibits and meetings attendance will increase this year.
Despite this, only 28% expect exhibit revenue to increase.
Yet, 30% of the average association budget is derived from conventions, exhibits, meetings and sponsorships.
In addition to critical non-dues revenue, associations rely on tradeshows for building community and connection among members and exhibitors.
The traditional tradeshow was first organized so companies in a specific industry could showcase and demonstrate their latest products and services, meet with industry partners and customers, study activities of rivals, and examine recent market trends and opportunities.
The aisles were walked, RFPs distributed, SWAG (promotional items) displayed, and backdrops erected. Rinse and repeat.
The internet of things—the expansive network of physical devices, vehicles, home appliances, and other items embedded with electronics, software and sensors—has enabled everyone to more easily connect, collect, and exchange data. As a result, the implicit need for a traditional tradeshow is waning.
And yet, vendors still need to sell product, members still wish to meet face-to-face, and associations still rely on non-dues revenue. To meet the needs of these key stakeholders (and many more), we must explore the intersection between evolution and revolution.
Evolution suggests the gradual development of something, especially from a simple to a more complex form, while revolution evokes images of a dramatic and wide-reaching change in the way something works or is organized or in people's ideas about it.
While many associations may be tempted to take the slow and steady path forward, the more direct route to attendance and revenue growth, member and vendor satisfaction, and ultimately, greater consumer loyalty and elevated industry reputation is by launching your very own tradeshow revolution.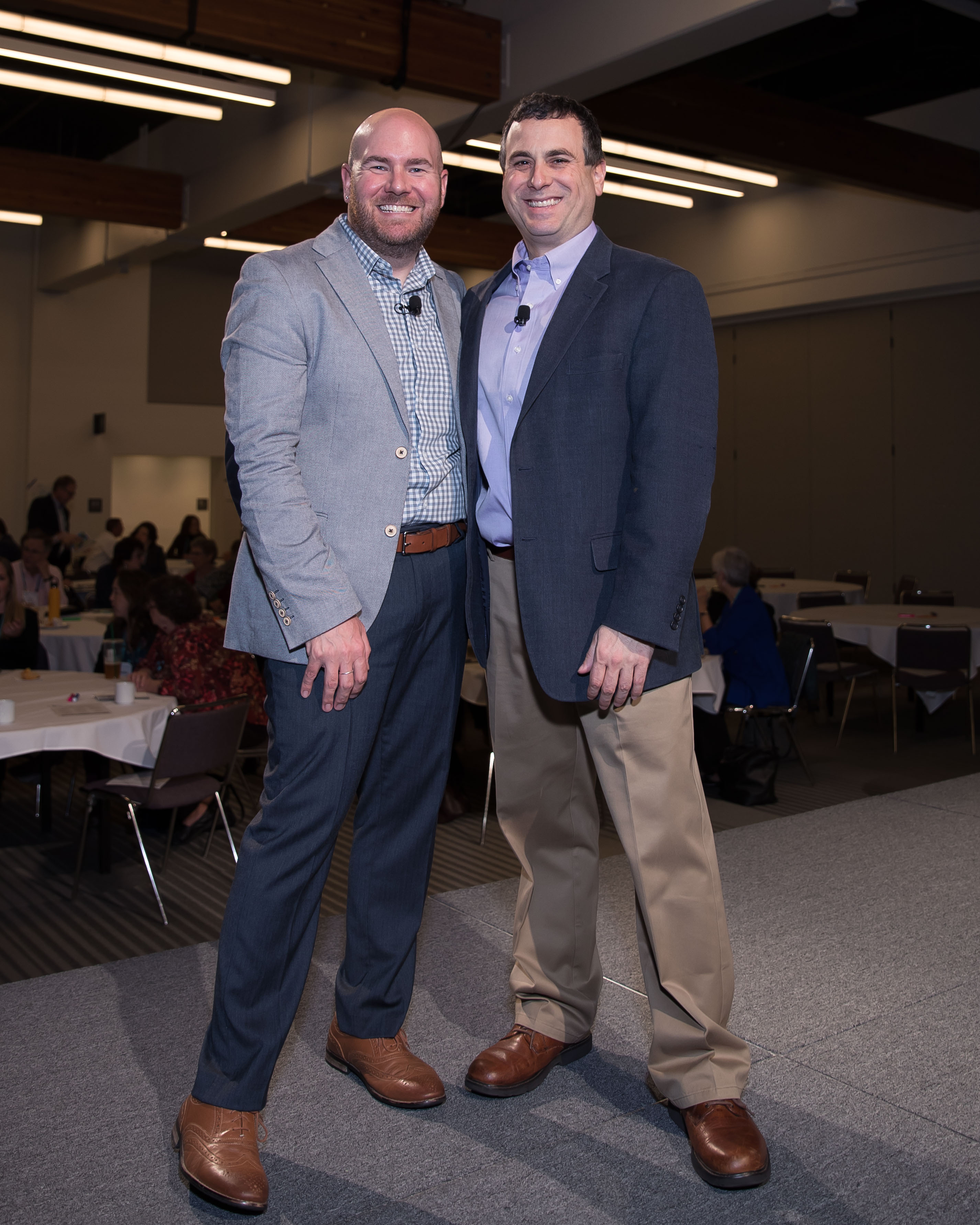 Lowell Aplebaum and I spent considerable time this year leveraging the design thinking process to explore tradeshows through the following three lenses:
What is? Through this lens we explored the current reality. We took the opportunity to assess the existing tradeshow format through the eyes of key stakeholder groups, namely attendees and exhibitors.
What if? Through this lens we envisioned a new future. We brainstormed new possibilities and alternative business models for the traditional tradeshow – so many, in fact, that my dining room walls were lined with flipchart paper, ideas and doodles.
What wows? Through this lens we fleshed out our best ideas in text form for you to review, consider, adapt and adopt.
Our new eBook, Tradeshow (R)evolution, delivers 50 approachable growth strategies to build tradeshow attendance, revenue and engagement, as well as a five-step implementation guide to jumpstart planning.
Tradeshow organizers are urged to intentionally establish event goals and then mix and match the ideas most relevant to their audience to create truly innovative, relevant, must-attend tradeshows for attendees and exhibitors alike.
But the final step in design thinking is one we couldn't do without you. What works? This stage takes us into the marketplace. We test key assumptions by creating an affordable experiment that allows our customers to experience the new tradeshow concept firsthand.
As you and your organization begin to explore what a tradeshow redesign might look, be it a small test-drive within the preexisting context of your tradeshow or a complete redesign, let us know. We'd love to hear from you! And be sure to share your tradeshow success stories on socia media using #tradeshowrevolution.