Bonus content – Event Garde e-news – January edition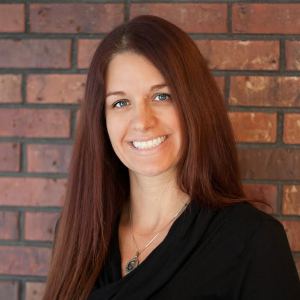 Q & A with Adrienne Segundo, credentialing specialist, chairman/COO, Limitless Association Solution Resource, LLC
Q: How do you plan to kick off 2016?
A: Well, ideally it would be with a vodka martini in hand; however, that will have to wait until the ASAE Great Ideas Conference in March! All kidding aside, on a personal note, I plan to purge more and more material items while offering my family more experiences. As each day goes by, I cherish special moments and memories as opposed to the latest and greatest material items that end up being donated for lack of practical use. On a professional note, I hope to continue to grow my business, Limitless ASR, and the relationships with our clients and partners.
Q: What personal and professional goals would you like to accomplish this year?
A: Ah, the age old question for the new year. Shall I say more gym time? Actually, I will continue my gym time while incorporating more family time through family travel, volunteering at my children's school, baking and cooking more with the kids and more adult date nights with my husband. Professionally, I would like to volunteer more with my state and national SAEs, join more SAEs and add more speaking engagements to my year.
Q: If you had to pick a song that best sums up your life so far, what would it be?
A: Neil Young's "Walk with Me." My favorite lyric is, "If you just walk with me and let me walk with you; I am on this journey; I don't want to walk alone." This song defines me because it walks you through the emotion I have in my faith, my family and my professional life. We all need someone to take us through life's journeys personally and professionally. It's a privilege to guide and be guided while sharing life experiences and growing as one with those you love, those with whom you work or those with whom you serve on a volunteer basis. Life is too short not to share with others.
Q: You're walking along and you see two paths: one that's well traveled and one that seems to be relatively untouched. Which do you take...and why?
A: Definitely the road less traveled. It has been my experience that the road traveled may seem to be the easiest since it has safely taken many travelers to their destination. However, those travelers have also taken the majority of the opportunity along the way. So the best opportunity is on the road less traveled, plus you chart the course as the road expands. Hence, Limitless was founded as a full-service association management company, yet the model quickly evolved to take a detour from the road well traveled to the road less traveled. We began to focus on the credentialing piece – something only a handful of companies currently does. We now have clients ranging from stand-alone associations to association management companies. So the road less traveled is not only just my choice, but has always been my preference.
Q: If you had once piece of advice to tell your teenage self, what would it be?
A: Never miss an opportunity to help someone, regardless of what may be offered to you. First and foremost, stick with people who are loyal to you and enrich their lives as much as you can. Enjoy every moment with your loved ones as tomorrow is never promised to anyone…but most importantly, hold on tight because this is going to be the best ride of your life!