5 Books We're Loving This Conference Season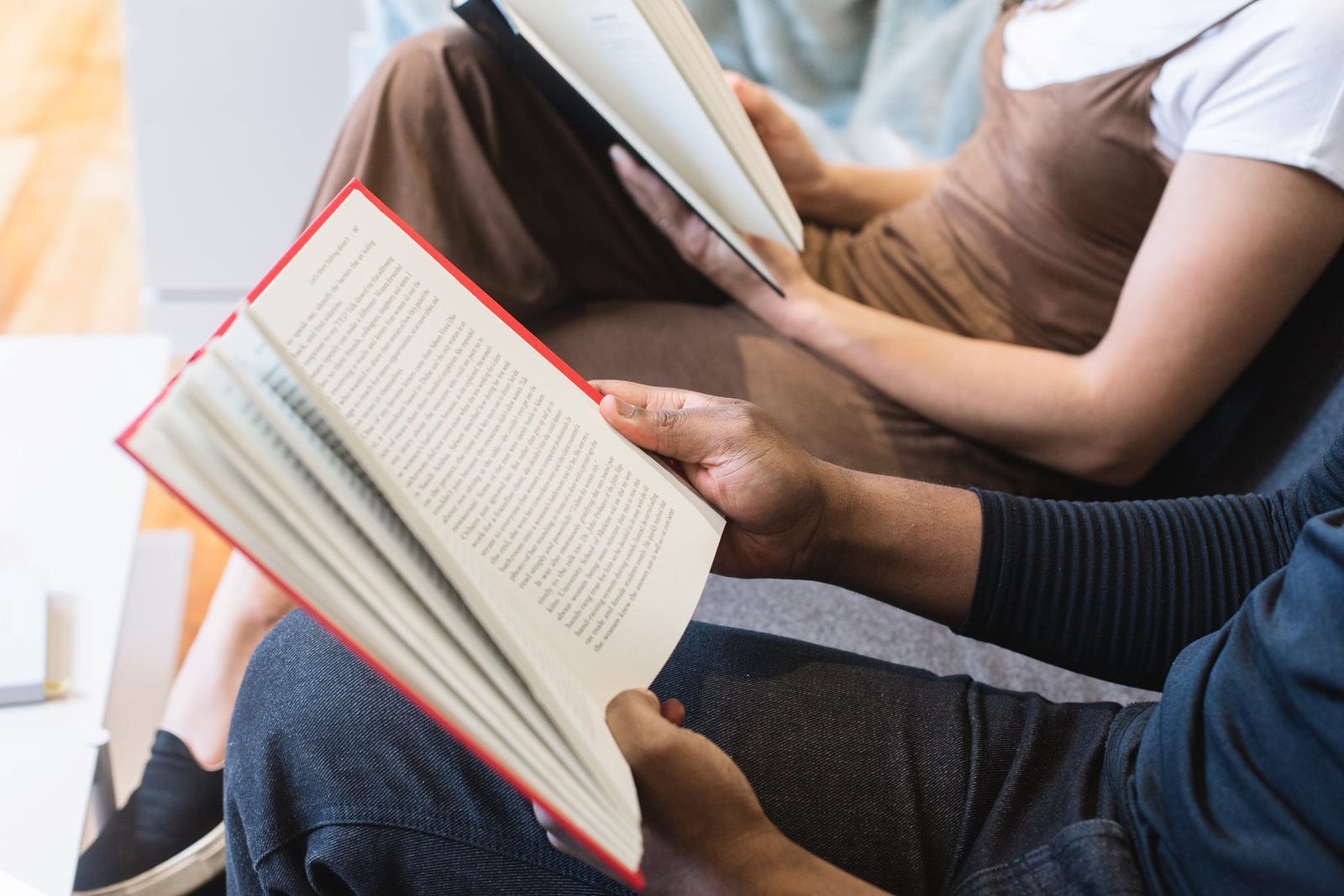 Photo courtesy of Pexels.com/Burst.
I don't know about you, but this fall has been busy — a word I both despise and, throughout the peak of this pandemic, worked diligently to eliminate from my vocabulary. But then something happened following the July Fourth holiday weekend — in-person meetings and events started to pick up in a significant way.
As associations began to once again dip their toes into convening members and suppliers face-to-face, my dance card instantly became more full. And not in the back-to-back Zoom calls kind of way, but in the packing, travel, and hotel stays kind of way. (It's been so long since I've lived out of a suitcase for days at a time, what even is classified as a necessity these days?)
Despite the somewhat bumpy (and tiring!) transition to life back on the road, one of the most positive outcomes has been the ability to hear from and engage with colleagues, speakers, and authors in a way that doesn't quite translate on screen. As a result, I've been introduced to new topics and new books that I look forward to learning more about.
Following are the five books that most piqued my interest this conference season and that I've purchased in the last few months. Full disclaimer: I've not yet read all five; however, I'm certain they're full of useful takeaways I hope to consider and apply to my work in the coming months.
---
The Graphic Facilitator's Guide: How to use your listening, thinking and drawing skills to make meaning
Brandy Agerbeck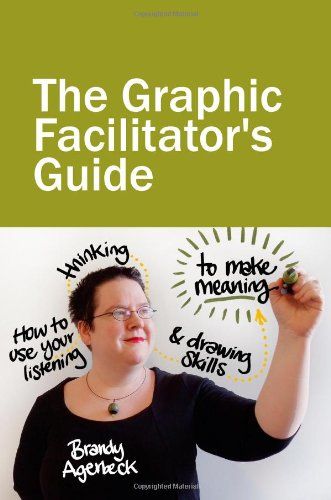 On recommendation from my colleague Amanda Maertens in the FACILIT8me community of practice for facilitators of all skill levels, I picked up this book and read it cover-to-cover in two days. While I don't fancy myself a graphic facilitator, the principles are very applicable as I return to in-person facilitations and remind myself what it means to pick up different colored markers, deeply listen to the discussions of my participants, and capture their main ideas on flip charts, large rolls of paper, and sticky walls.
From the author: Graphic facilitation is serving a group by writing and drawing their conversation live and large to help them do their work. It is a powerful tool to help people feel heard, to develop a shared understanding as a group, and to be able to see and touch their work in a way they couldn't access before. Through the 25 guiding principles in this book, you will develop your ability to listen deeply, think critically, and draw swiftly to make great work happen.
---
Deep Kindness: A Revolutionary Guide for the Way We Think, Talk, and Act in Kindness
Houston Kraft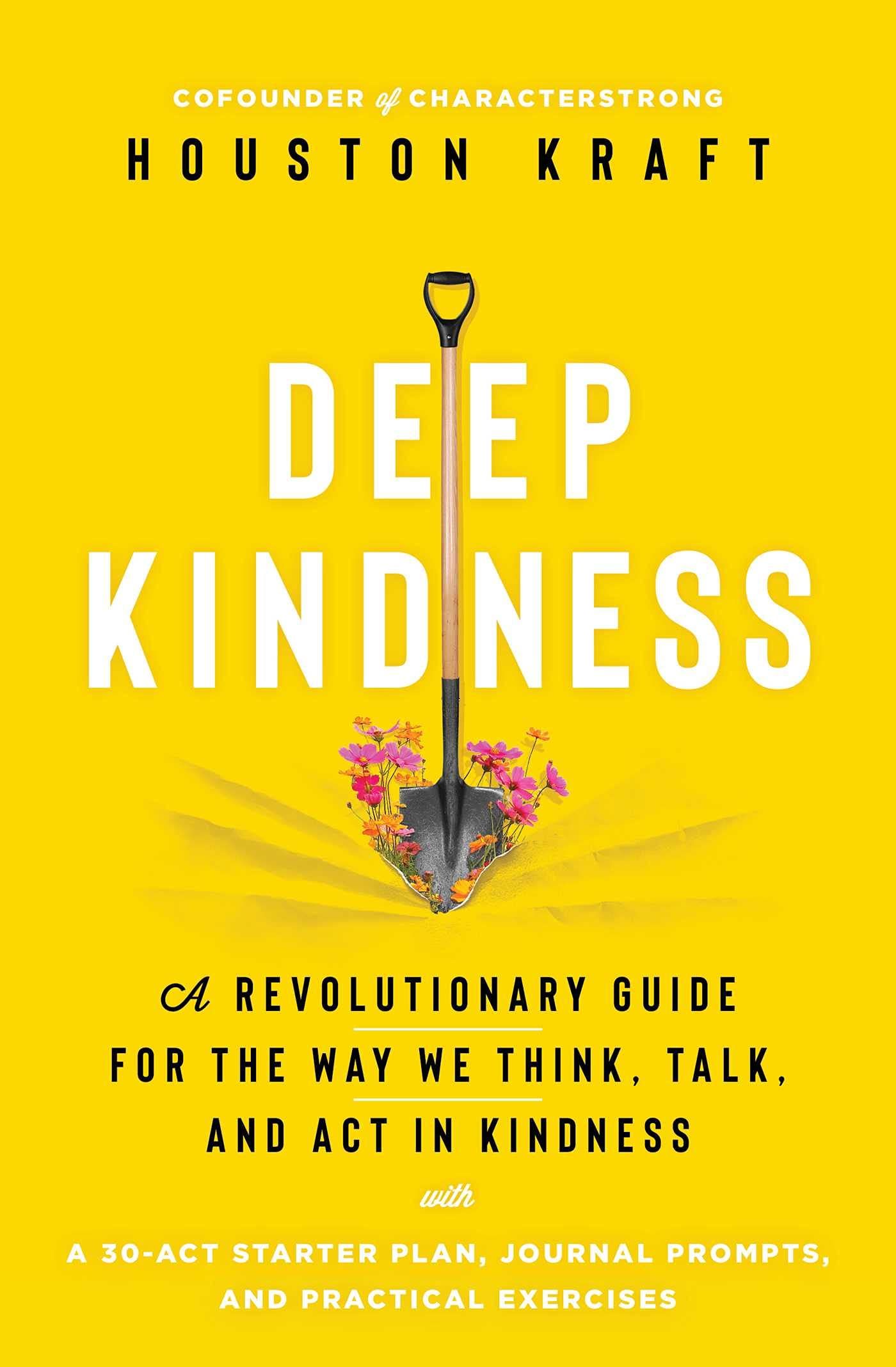 I had the opportunity to hear Houston Kraft speak at the TSAE News Ideas Annual Conference in Corpus Christi this September. He was energetic, a great storyteller, and understood that closing out a conference as we come out of this pandemic meant that he couldn't just talk at us for 60 straight minutes. In addition to relaying his core messages around kindness, he got us up, out of our seats, and having meaningful conversations with our colleagues. I'm mid-way through this book, and definitely see it as an extension of his in-person keynote.
From the author: Deep Kindness pairs anecdotes with actions that can make real change in our own lives, the lives of others, and throughout the world. Diving into the types of kindness the world needs most today, this book takes an honest look at the gap between our belief in kindness and our ability to practice it well—and shows us how to put intention into action. Exploring everything from the empathy gap to the skill of emotional regulation, Deep Kindness is perfect for anyone who believes in a kinder world and recognizes that there is a lot of work to do before we achieve it.
---
Fire Your Narrator!: A Storyteller's Guide to Getting Out of Your Head and into Your Life
Valerie Gordon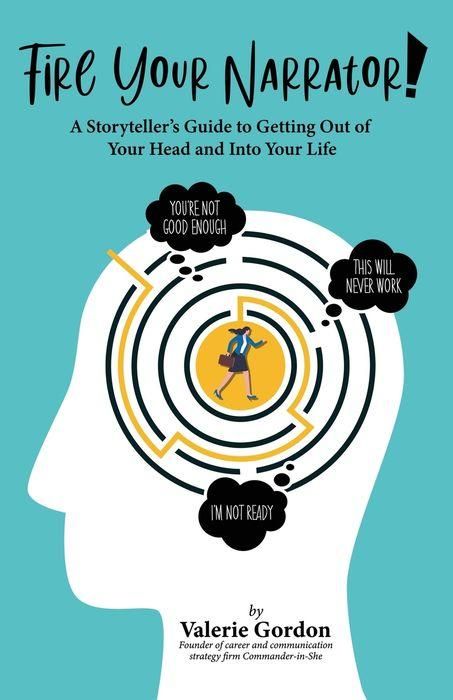 On recommendation from USFN member Maggie Garden, I hired Valerie Gordon to provide a 20-minute keynote for the association's Virtual Executive Roundtable in October. Valerie is a 10-time Emmy-winning television producer and founder of career and communication strategy firm, Commander-in-She, LLC. Her presentation focused on why our inner narrators are the most influential characters in our stories and how to reframe and rewrite an overly critical or questioning voice in our heads. She also provided confidence-boosting tips on managing conflict and unexpected plot twists, communicating with positivity, and leading ourselves and others through stress and uncertainty. For all of these reasons (including her seasoned, anchorwoman delivery), I look forward to digging into this newly released book.
From the author: In this book you'll discover:
Ten common types of inner-story narrators, like The Critic or The People Pleaser.
The origin of your narrative thoughts in your past, so you can master them in your present.
How to pinpoint beneficial emotions behind negative narrator talk and change your response.
Red-flag words and how to spot them before your inner narrator gets too loud.
The secret to flipping that unhelpful internal script for a clearer, happier future.
---
Building a StoryBrand: Clarify Your Message So Customers Will Listen Paperback — Recent
Donald Miller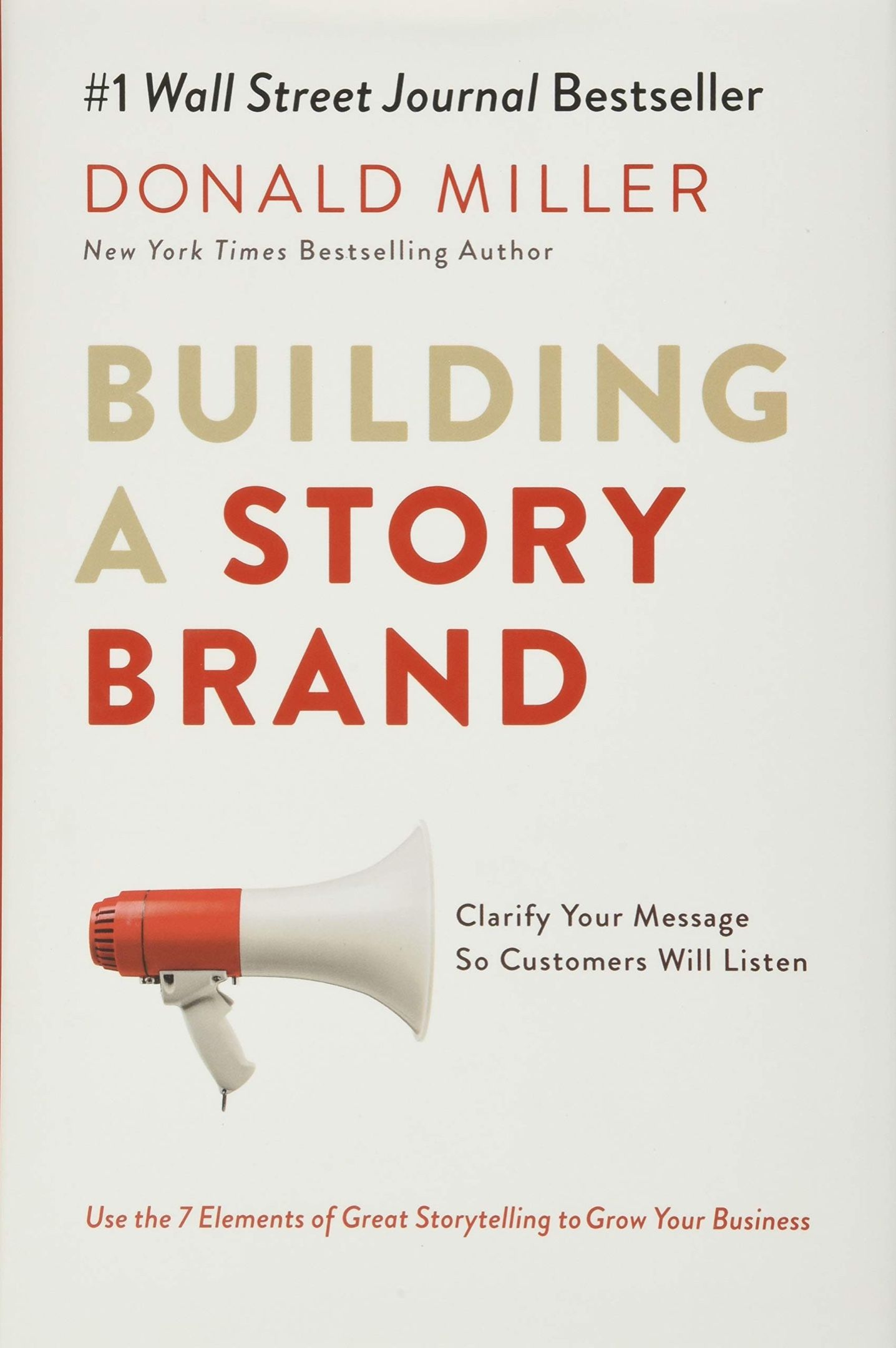 On recommendation from my pricing guru friend Michael Tatonetti, I picked up this book and look forward to digging into it soon. We were discussing pricing and brand with a small group of entrepreneurs and business owners, and of all the books that don the infamous shelves that serve as the background on his video calls and remote keynotes, this is the one that rose to the top of his must-read list. I'm certain that a half dozen of us (at least) instantly clicked "add to cart" in that moment.
From the author: Building a Story Brand teaches you the seven universal story points all humans respond to; the real reason customers make purchases; how to simplify a brand message so people understand it; and how to create the most effective messaging for websites, brochures, and social media. Whether you are the marketing director of a multibillion-dollar company, the owner of a small business, a politician running for office, or the lead singer of a rock band, Building a Story Brand will forever transform the way you talk about who you are, what you do, and the unique value you bring to your customers.
---
Facilitating Breakthrough: How to Remove Obstacles, Bridge Differences, and Move Forward Together
Adam Kahane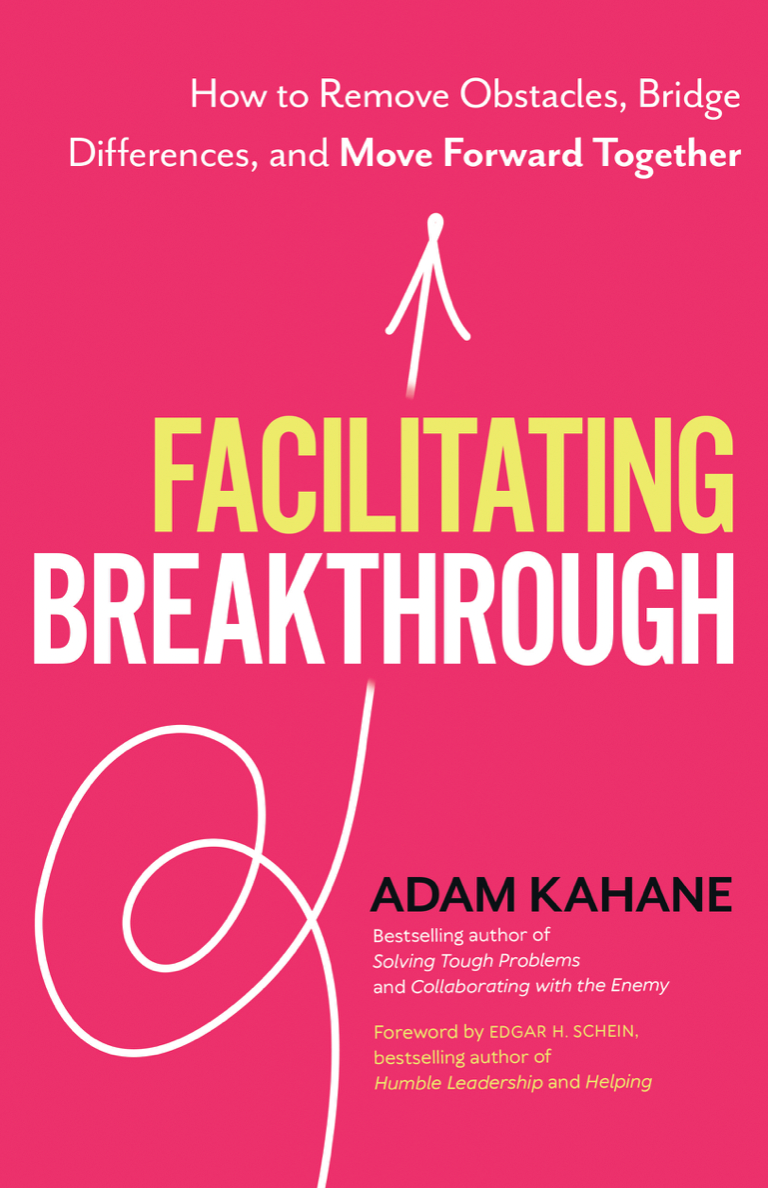 Also on my reading list for the upcoming holiday season, I was first introduced to this book by another author I love: Priya Parker (The Art of Gathering). As a true believer in the power of effective facilitation (a lesson I learned early in my consulting career), and having witnessed firsthand how it can move groups who are otherwise mired in their disparate ideas and opinions to a place of commitment, consensus, accountability, and action, I'm a sponge when it comes to new facilitation ideas, insights, methods, and approaches. I hope to report back soon on my lessons learned from this 2021 new release.
From the author: It is becoming less straightforward for people to move forward together. They face increasing complexity and decreasing control. They need to work with more people from across more divides. In such situations, the most common ways of advancing—some people telling others what to do, or everyone just doing what they think they need to—aren't adequate. One better way is through facilitating. But the most common approaches to facilitating—bossy vertical directing from above or collegial horizontal accompanying from alongside—aren't adequate. They often leave the participants frustrated and yearning for breakthrough. This book describes a new approach: transformative facilitation. It doesn't choose either the bossy vertical or the collegial horizontal approach: it cycles back and forth between them. Rather than forcing or cajoling, the facilitator removes the obstacles that stand in the way of people contributing and connecting equitably. It enables people to bring their whole selves to the process.
If you or your team have recently read or been introduced to a standout author or book, please share it with us using the comments below or by emailing us at info@eventgarde.com.