10 Days of Holiday Baking with Event Garde - Day 3: Overnight Egg and Hash Brown Casserole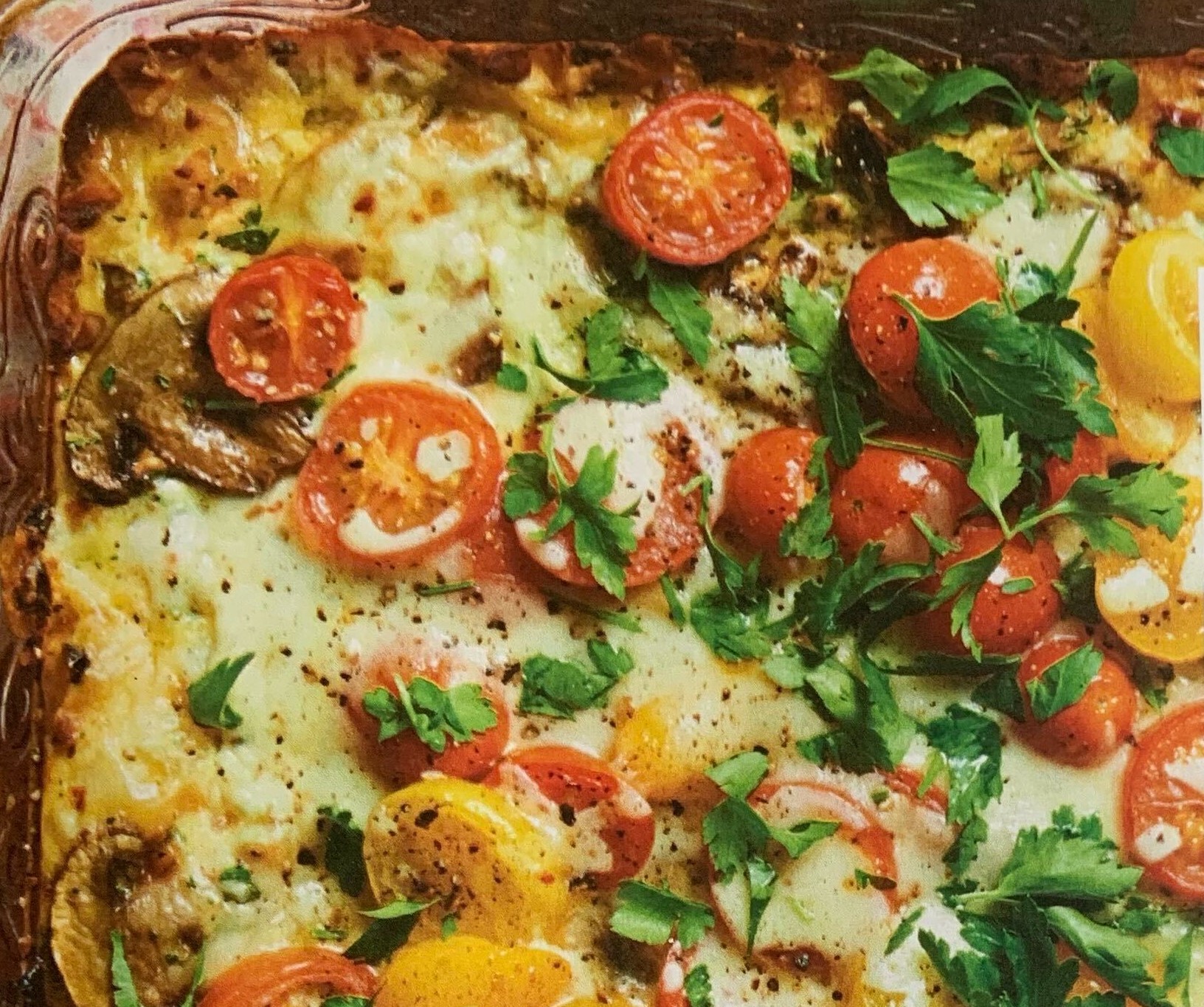 On the third day of holiday baking Event Garde team member Krista Rowe shares with us a bountiful breakfast casserole perfect for holiday brunch!
Ingredients
1 28-oz pkg. frozen diced hash brown potatoes with onions and peppers, thawed
1/3 cup vegetable oil
10 eggs
1 1/2 cups sliced fresh mushrooms
6 oz shredded pepper Jack cheese (1 ½ cups)
4 oz. shredded Swiss cheese (1 cup)
3/4 cup milk
2 Tbsp. chopped fresh parsley, plus more for garnish
1 1/2 tsp. garlic salt
1/4 tsp. black pepper
1 cup halved or quartered heirloom cherry tomatoes
Instructions
Preheat over to 425 degrees. Toss potatoes with oil in a large bowl until well coated. Press potatoes into bottom and partially up the sides of a 9x13-inch baking dish to create a crust. Bake until golden brown, about 40 minutes. Let cool on a wire rack 30 minutes.
Meanwhile, stir together eggs, mushrooms, 1 cup pepper Jack cheese, the Swiss cheese, milk parsley, garlic salt, and chill potato crust and egg mixture, separately, overnight.
Preheat oven to 350 degrees. Pour egg mixture over hash brown crust, spread evenly. Bake 35 minutes. Top with tomatoes and remaining 1/2 cup pepper Jack cheese. Bake until eggs are set and edges are browned, about 10 minutes. Let stand 15 to 20 minutes before serving. Top with additional parsley and pepper.
Recipe from armagazine.com/egg-and-hash-brown-casserole