10 Days of Holiday Baking with Event Garde - Day 2: Chocolate Andes Mint Cookies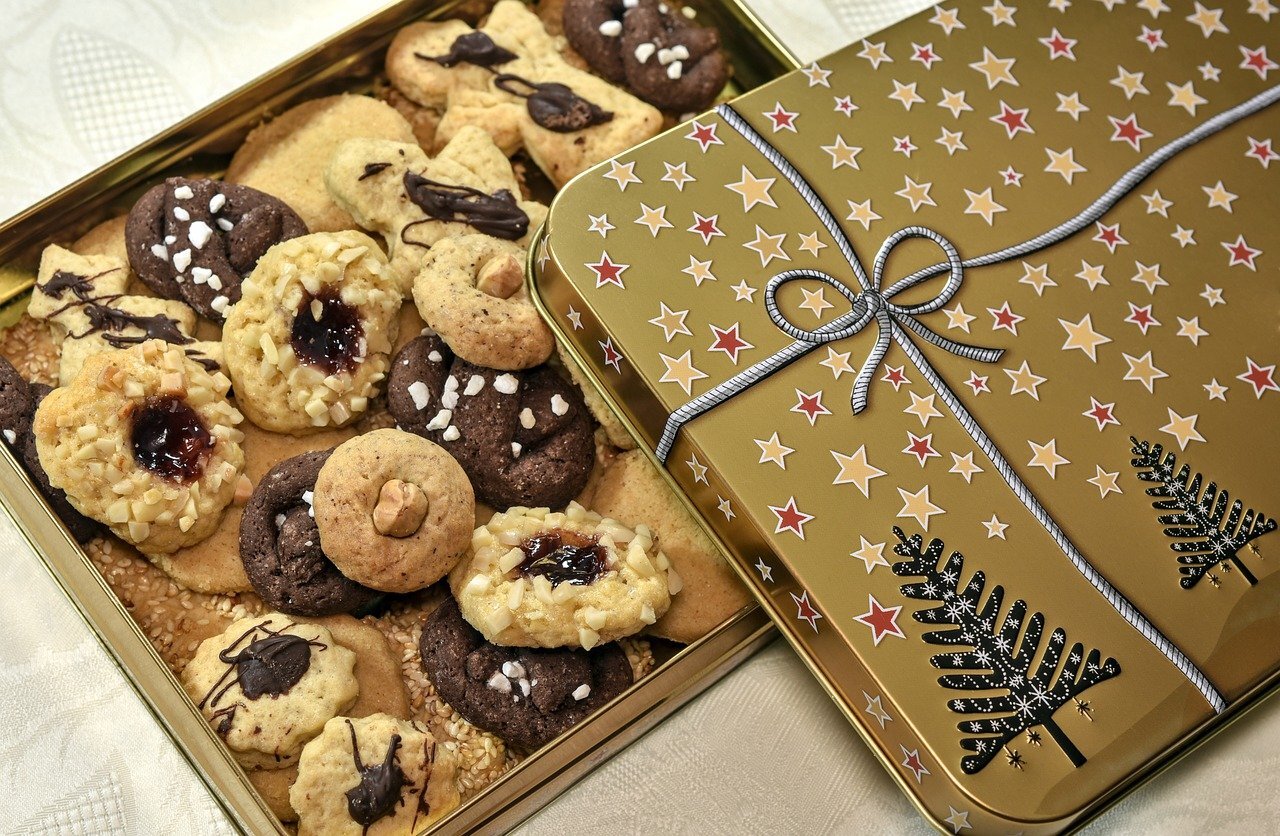 On the second day of holiday baking our Event Garde CEO Aaron Wolowiec shared this delicious cookie recipe.
Ingredients
1 3/4 cups all-purpose flour (spooned and leveled)
1/4 cup cocoa powder, unsweetened
1 tsp. baking powder
1 tsp. corn starch
1/2 tsp. salt
1/2 tsp. espresso powder (optional but recommended)
8 Tbsp. unsalted butter
4 oz. Andes Mints (about 24 mints) plus extra for placing on top of cookies
4 oz. chocolate chips (about ½ cup) milk, semi-sweet or dark
1 tsp. vanilla extract
2 large eggs, room temperature
3/4 cup brown sugar, packed (light or dark)
1/4 cup white sugar
Flaky sea salt (for garnish)
Combine dry ingredients in medium-sized bowl: flour, cocoa powder, cornstarch, baking powder, salt and espresso powder. Whisk and set aside.
In a small saucepan over medium-low heat, melt the chocolate chips, Andes mints and butter. Stir just until ingredients are melted and be careful to watch so chocolate doesn't burn. Remove from heat, stir in vanilla extract, and cool.
Using a stand-mixer fitted with the whisk attachment, whisk the eggs and sugars for 3-4 minutes or until thick and pale in color.
Using a rubber spatula, stir in the cooled chocolate mixture until well combined.
Add in the flour mixture and fold until combined, avoid over mixing. Dough will look shiny.
Chill cookie dough in fridge for at least 10 minutes so batter can thicken and look more like cookie dough. (Chilling the dough will also help the cookies bake up thicker & help prevent spreading). Preheat oven to 350 degrees while dough chills.
Scoop batter using a cookie scoop, so cookies come out even in size and place on a baking sheet or cookie sheet.
Bake for 10-12 minutes. (will make 8-10 cookies, depending on size of scoop you use).
Allow to cool on cookie sheet for 5 minutes, then transfer to a wire rack to cook completely. Once cool, press an Andes mint in the center and sprinkle with flaky sea salt. Enjoy!
Recipe inspired by Gimme Some Oven Chocolate Brownie Cookies