10 Days of Holiday Baking with Event Garde - Day 1: Pumpkin Bread with Chocolate Chips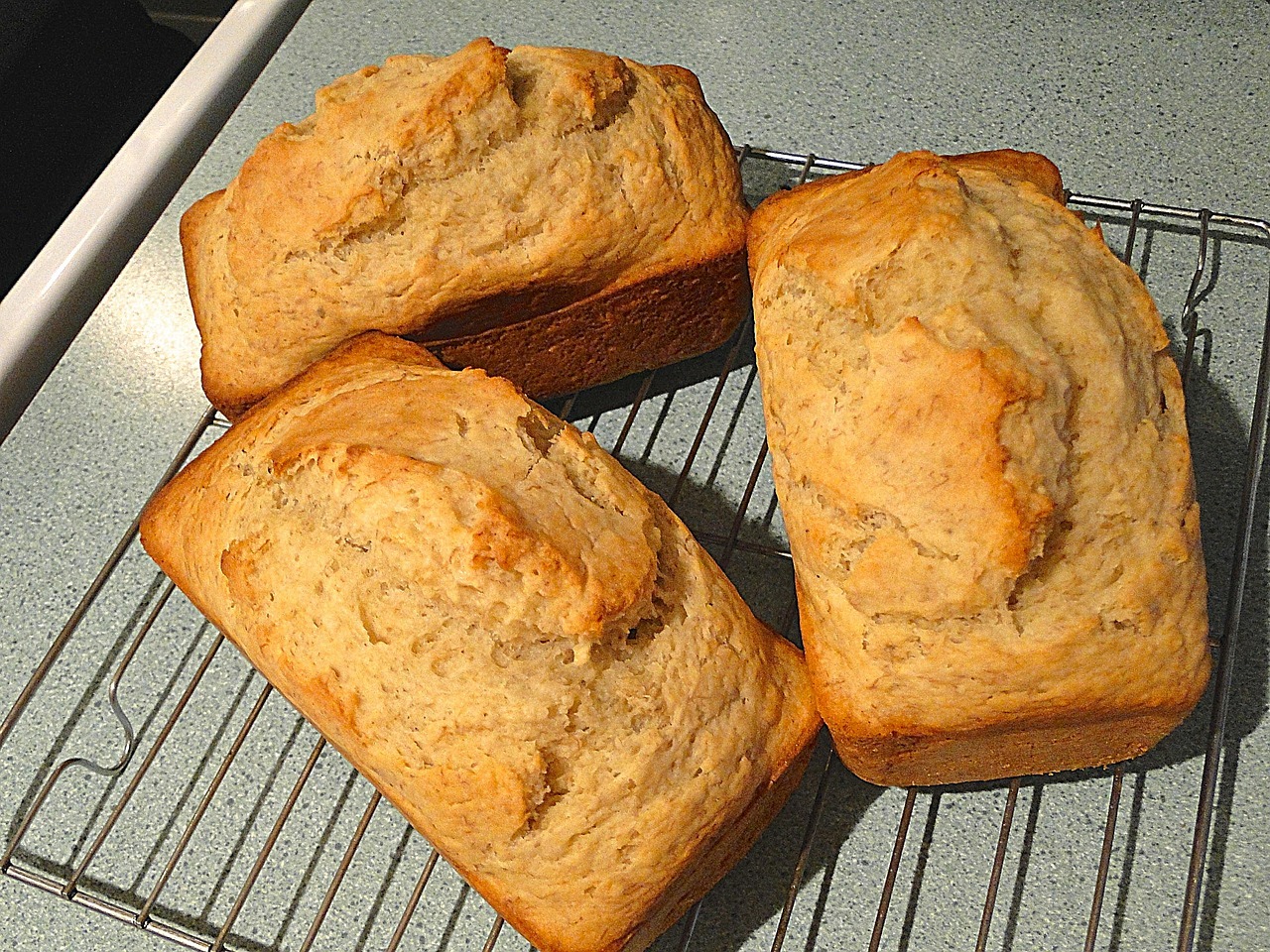 On the first day of holiday baking Event Garde team member Kara Nacarato shares with us a delicious, sweet pumpkin treat.
Ingredients
3 cups sugar
1 (15oz) can pumpkin puree
1 cup vegetable oil
2/3 cup water
4 eggs
3 ½ cups flour
1 tablespoon ground cinnamon
1 tablespoon ground nutmeg
2 teaspoons baking soda
1 ½ teaspoon salt
1 cup semi-sweet chocolate chips (the mini ones work great!)
Baking Instructions
Pre-heat oven to 350 degrees. Grease and flour three 9x5 loaf pans.
In large bowl, combine sugar, pumpkin, oil, water and eggs. Beat until smooth.
In separate bowl, combine flour, cinnamon, nutmeg, baking soda, and salt.
Slowly blend flour mixture into pumpkin mixture and mix well. Fold in chocolate chips.
Fill each pan 1/2 – 3/4 full and bake for 1 hour or until and inserted knife comes out clean.
Cool on wire racks before removing from pans and serving.
Note: These can also be made in mini-loaf pans or mini-muffin pans for easy gift-giving to neighbors, friends, co-workers, and family.