Considerations for Year-End Well Wishes and Gift Giving for Your Members, Customers, and Staff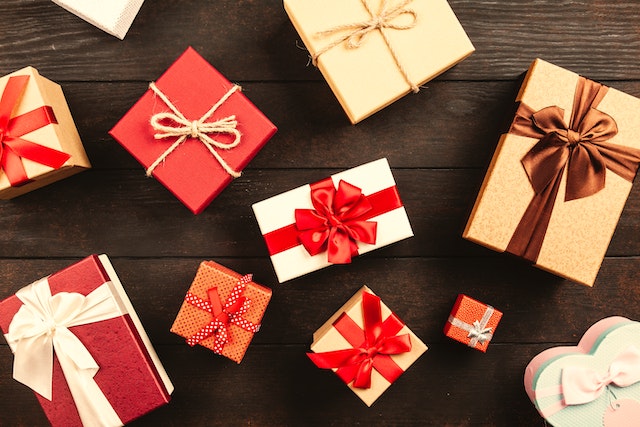 Photo Credit: Pexels.com
As we approach the holiday season and year end, many organizations look for ways to acknowledge the season with their members, customers and staff. But this isn't always an easy task and depending on your audience(s), coming up with the right messaging and/or gift-giving idea is crucial to ensure your well-intended gesture reaches your audience as imagined. Whether you are looking to say happy holidays, happy new year, or a simple "thank you" for your support, it is important that you take time to formalize the appropriate messaging and gift-giving options for your audience.
Digital Messaging (email, social media, web site)
If you plan to stick to a simple email distribution, website announcement, or social media posts, here are some things to consider:
Keep it simple and light and focus on your appreciation for them instead of making it about the organization.
Avoid "selling" in your message. This is not the appropriate time to slip in a message about your products/services. If that is your intention, skip the holiday messaging.
Personalize when and where you can. This will depend on your audience size but particularly for larger supporters, try and personalize your message.
Be inclusive. Avoid acknowledging specific holidays that do not apply to all. Stick with happy holidays or happy new year. "We are thankful for you," reaches everyone on your list! Use language that is inclusive to all!
Involve your staff, have them share their favorite holiday tradition, recipe, or personal well wishes. Include photos and quotes for more personal connection.
Choose non-specific images avoiding images with religious or holiday-specific themes.
If appropriate for your business, add a small note about your availability to service your customers during the holidays.
Card mailing
Many organizations still opt to send holiday cards in the mail. Many of the same tips from digital messaging apply here as well but consider these additional items when sending cards:
Have key members of your staff sign the card versus digital signatures.
Design a custom card versus purchasing generic cards and incorporate your brand.
Add staff photos and/or personal messages.
Be creative. Include something in your card such as a small gift card for coffee.
Put a stamp on your envelope instead of bulk mailing barcodes.
Of course, the size of your mailing list will determine how much customization you can add.
Gift giving
There is a lot to consider when determining gift giving for customers and staff. Making sure you choose appropriate, thoughtful, gifts may be difficult. You likely will not be able to select one single gift that knocks it out of the park for every person on your list but with enough intentional planning, the gesture itself will be well received and appreciated. Here are a few tips and ideas if you plan to send gifts:
Before purchasing your gifts, check with your mail provider to ensure your packaging, labels, and contents are acceptable and will reach recipients without delay.
Determine the cost of shipping before purchasing gifts.
Including your brand/logo on merchandise is great but be sure it's not the only focus and that the item is something the recipient can use.
If sending alcohol be sure to check with state laws about rules on sending alcohol and make certain it will only be sent to adults of legal drinking age.
Make it interactive for the customer such as a download code that allows them to choose their specific treat, or a special curated playlist, etc. Something that involves them and makes it fun.
If your customers/staff are local, plan an experience for them (this may be better in a post-covid environment). Special VIP invites to dinner, a wine/beer tasting activity, cooking party, painting with a twist, etc. is a fun way to show your appreciation and foster camaraderie.
Treats such as chocolate, fruit, and other food items are common to send this time of year but remember to consider your audience when selecting items. Think about allergy concerns, health considerations, and how well your items will travel.
Start planning early to allow enough time to receive your items and get them in the hands of your recipients before the end of the year!
At the end of the day, the key takeaway is that it takes a lot of planning and consideration to ensure your audience feels special. And while we often focus on giving this time of year, remember it is just as easy to recognize your customers all year long. Happy Spring and Summer fun are perfect messages too!