Inclusivity: It's more than words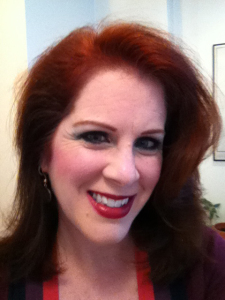 My daughter came home from school the other day upset that she wasn't included in a game at recess. My heart broke for her, especially because, while kids can be mean, so can adults.
Exclusion doesn't just happen on the playground; it occurs in just about every social and professional setting.
And as such, it's time for a culture change, says Elizabeth Engel, chief strategist for Spark Consulting, and Sherry Marts, president and CEO of S*Marts Consulting.
Engel and Marts recently released a whitepaper on diversity and inclusion, focused especially on associations.
It's not enough to talk about being more diverse or for an organization to say, "We're trying." It's about doing. Turning talk into action.
At the same time, it's not just about race, gender and sexuality. That matters, but it's also about fostering an environment in which all thoughts and opinions are welcome – one in which everyone, despite their differences – is included.
By the nature of their business, associations are uniquely positioned for inclusion: Associations thrive on relationships and member relations.
"We believe that associations, because of the network of relationships they create and maintain, are uniquely positioned to build and support a full ecosystem of diversity and inclusion, reaching from their own workplaces into the workplaces of their members, and to the future of the professions and industries they represent," said Engel and Marts.
First, associations need to take a hard look at their leadership. How many board members are older, white men? Do any women hold leadership positions within the association? Do people feel comfortable expressing their opinions during meetings, or even during water cooler conversations?
Time to shake things up.
But mandatory diversity training isn't the way to do it, Engel and Marts warn.
Mandatory training usually doesn't work because of implicit bias – unintentional attitudes or stereotypes that affect and influence understanding and opinions.
"The good news is that individuals and organizations have the ability to consciously create change in themselves and in their surroundings, and those better, conscious choices can gradually become familiar, deeply held beliefs," Engel and Marts write. "In other words, people can change their brains deliberately. They can make the choice to respond, rather than me
rely react, to differences that make them uncomfortable, provided, of course, they are willing to be uncomfortable and work through that discomfort."
Change has to happen at all levels, starting with the individual and climbing up to the industry. The first step: Recognizing implicit biases and making a commitment to change them.
Engel and Marts advise: Think about how privilege (race, financial status, sexual orientation) affects you every day. What's it like on the other side?
Next, leaders should work with their teams to write a genuine vision of inclusiveness. And, they say, read it every day until it's committed by memory.
Some questions to ask:
Does everyone have to be in the same place to work?
Why do some employees get privileges others don't?
How can we get more people to speak up at meetings?
The whitepaper highlights additional steps to take with volunteers, membership and finally the industry.
Some other quick tips:
Learn from someone from a different culture
Learn about your own heritage
Develop a mentorship program
Do you have any case studies to share? Please email me at kristen@eventgarde.com.