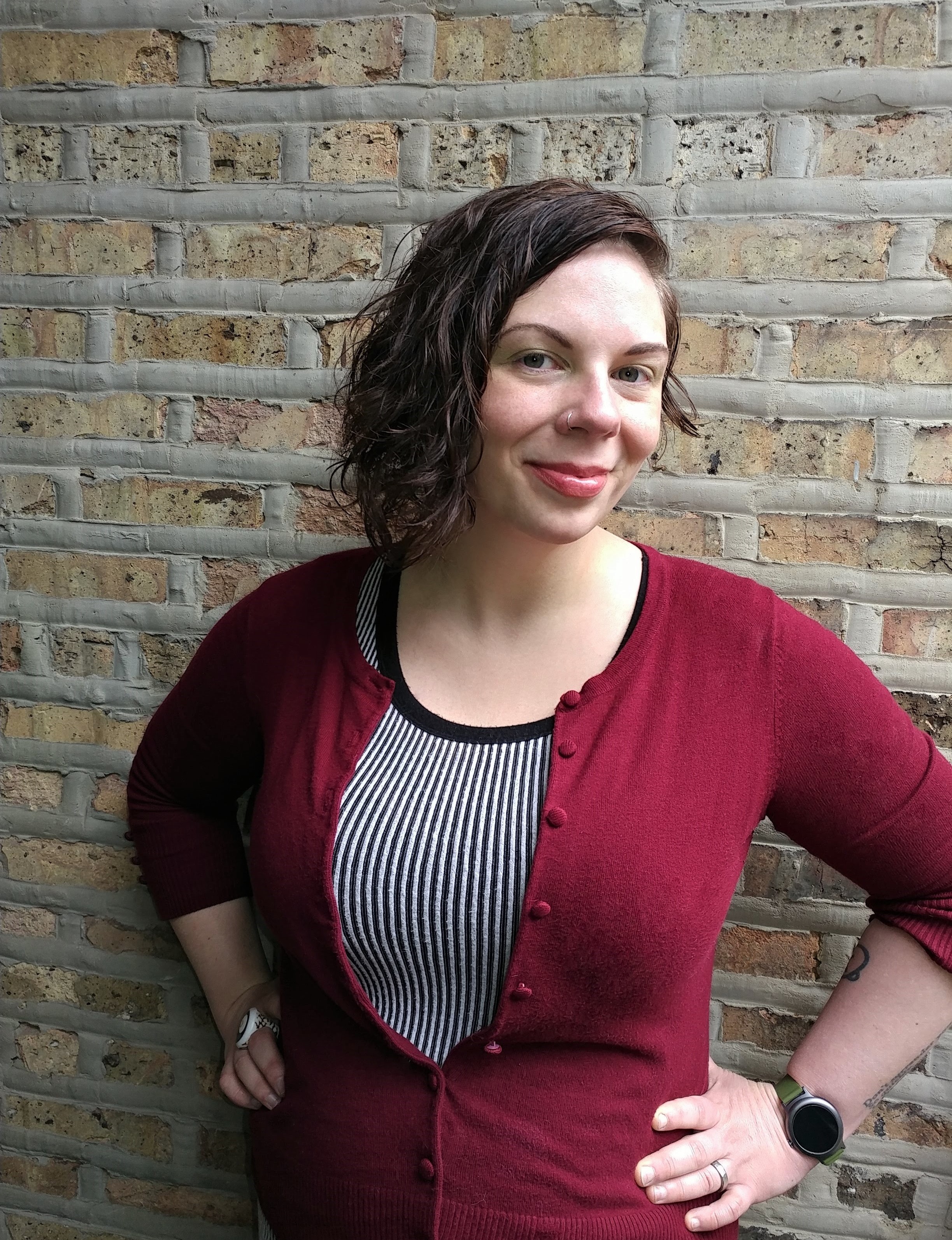 Sara Krueger
Director, Communications & Engagement
Location
Chicago, IL
Credentials
B.A. in Film/Video Production
Bio​
Sara Krueger is a storyteller and activist with a knack for inspiring people of all backgrounds to join forces and create positive change in the world. In just 15 years, her bold leadership, strategic communications, and penchant for relationship-building have generated nearly $30M for innovative nonprofit programming in the mental health, art, and environmental sectors. Sara's past organizations include: The Nature Conservancy, the City of Chicago's Department of Cultural Affairs, Trilogy Behavioral Healthcare, and the University of Michigan's Institute for Social Research.
Now as a consultant, Sara continues to help clients refine program metrics, streamline their operations, improve internal and external communications, and grow new business. She is passionate about incorporating health and wellness into the office environment as well, recognizing the powerful impact it can have on increasing employee productivity and retention. To this end, Sara completed her 200-hour Yoga & Meditation Training and will soon receive an additional certification in body-positivity and trauma-informed yoga. She plans to partner with companies on adopting more holistic approaches to the workplace that offer employees opportunities to make meaningful connections with their colleagues and learn about stress management and mindfulness practices.
Sara is currently pursuing a Master of Social Work degree from Loyola University to deepen her involvement in social justice work and expand access to care for those who need it most. This journey has already led to more than 100 hours of crisis intervention and advocacy training and nearly 150 hours of providing direct support to at-risk and homeless youth as well as survivors of sexual assault and adults with severe mental illness.
Sara spent her early years in Michigan farm country sneaking tractor rides and cozying up with books by a potbelly stove. She owes much of her artistic sensibilities to her late uncle, who introduced her impressionable six-year-old mind to David Lynch, Dr. Demento, German Expressionism, and 70's science fiction. When Sara isn't writing, working, or volunteering, she enjoys walking the shores of Lake Michigan, making elaborate meals and music mixes for friends, and hunting for her next piece of taxidermy jewelry. She lives in Chicago's Rogers Park neighborhood with her husband Garrett and her two shelter rescues: a 17-year-old cat named Lando and a dachshund/beagle dog named Luna.