Straight from an intern's mouth
Editor's Note: This week's guest post is from Samantha Moore, meetings and membership coordinator for the American Bakers Association in Washington, D.C. Before working full time for the association, Moore was an intern. What can associations offer interns? She explains.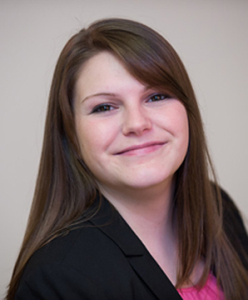 "You should submit something," said Karin Soyster Fitzgerald, my mentor and former boss, referring to an email from the American Society of Associations Executives encouraging members to comment on internship programs. She isn't even my supervisor anymore and I still take orders! This subject is near and dear to my heart because without my internship, I would not be the meeting planner I am today. I hope that my story provides guidance for other young meeting professionals and persuades other meeting planners to implement stellar internship programs in their own associations. I graduated from Penn State, majoring in hotel, restaurant and institutional management. I wanted to be a wedding planner, but I fell in love with the meetings and convention industry after taking an introduction to meeting planning class that was based on a CMP prep textbook from PCMA. But I had no idea how to break into that position right out of college. Many of my classmates went directly to hotels to be conference service managers but I knew that I wanted to be on the other side. So that's where my internship at the American Bakers Association came in and where the magic started! I interned with the ABA three separate times. I worked directly with both the meetings and membership departments. Some of my daily tasks included:
Membership record projects and outreach
RFP processes
Contract negotiation
Registration
Meeting materials (badges and other fun necessities)
Invoicing and monthly financial reconciliations.
Most of the time, someone reviewed my projects once I finished or they were already completed (contracts). But the experience of working on those projects is what an internship is really all about. In my opinion, an internship is the most important item to have on a resume. Internships reflect drive, resourcefulness and professionalism. They teach valuable skills, such as collating/alphabetizing, Xerox machine mastering, document merging, coffee making and life skills. But more importantly, internships teach responsibility, professional workplace etiquettes, business ethics and last, but certainly not least, they provide a step toward the ultimate goal of a fulltime job that is successful and enjoyable. As a 1½-year-old planner I have many responsibilities that are solely my own and I work directly with my supervisor on all other meeting logistics. I am responsible for our sponsorship program, registration process, evening events for ABA committee meetings and special events and many other day-to-day operations. More recently, I coordinated the scheduling and supervision of more than 100 volunteers during ABA's largest tradeshow, International Baking Industry Exposition, and was a key contact for the education program consisting of 75 sessions throughout four days. This was an amazing experience, not to mention all of the great baked goods! Because of my history with the association, they knew I could take on such responsibility, and for that I am extremely thankful. Thanks to my internship, I've been able to apply almost two additional years of knowledge and experience to my current position. When I was asked to become a fulltime employee, ABA was undergoing a change in management. I was tasked with supporting the brief gap of management at the ripe age of 22. The wealth of historical knowledge not only sustained me during that time but also enabled me to work alongside my new supervisor. This sense of empowerment and trust taught me critical thinking and showed that I could stand on my own. To sum it all up: Students/young professionals and associations need to get together! Associations benefit from creative and fresh perspectives from interns and interns grow into people who are well rounded and prepared for the road ahead. What I adore about our industry is that it is versatile and flexible. What could be better than an internship in an association where the student is exposed to all daily functions of a modern company? And what can be better than quality and cheap (not free) labor? Associations are flexible and vast enough to give interns a tailored and stable environment in which they can flourish and network for their future. And interns: You never know when a small opportunity like a temporary internship can turn into a successful relationship and fulfill a young professional's dream.