Association e-learning: what you need to know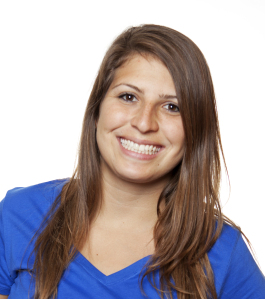 This month's guest blog post is by Sarah Lugo, digital marketing coordinator for Digitec Interactive. Follow her on Twitter.
Associations are beginning to grow their education departments by bringing member education online. Why? Selling courses and certifications online provides a new revenue source for the association while adding more value for members. At the same time, members who can't attend a conference or workshop benefit from the convenience of on-demand content. But it's difficult for many associations to determine the types of offerings they should provide online. Want to get off to a good start with your association's online education products? Here are my suggestions for best-in-class member education: Give members what they need and want. Will an eight-hour course be something members will utilize or do they prefer shorter "mini modules?" The education members want online will likely differ from what they want at a conference. Analyzing the online education products your competitors provide can also help you determine what already exists and what your audience wants. The best way to determine what your members need and want is to ask. Survey your members and gauge their interest in potential topics and formats. While you're at it, ask members what they'd be willing to pay for these offerings. For tips on surveying members and valuing your education products, check out Digitec Interactive and Tagoras' recent webinar. Keep it fresh. The shelf life of an online course is not indefinite. Keep your content fresh by re-purposing and updating content routinely to ensure it's both relevant and timely. Pre-plan your content's maintenance schedule and decide how you'll determine when the content has "expired." One suggestion is to look at the data from your Google Analytics account and the association's learning management system (LMS) to determine which courses are least popular among members. The trick is to refresh the course or webinar before traffic has died down completely. If the content has become so outdated that members have quit purchasing it entirely, consider whether the topic is still relevant to your members. Invest in marketing. Most associations do an excellent job of marketing their annual meeting, but few know how, or even attempt, to effectively market their online offerings. Developing and delivering education is an investment like any other initiative. Don't sell yourself short by assuming, "If we build it they will come." Getting members involved early on (i.e. surveying) is also helpful in obtaining buy in. Keep members abreast of your plans to offer online education and begin marketing your offerings well before they launch. Once you've launched your first course, continue to roll out additional offerings and utilize features within your LMS to "up sell" members on related courses. You can read more about marketing your education products on the Association eLearning Blog.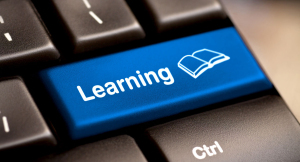 Education is at the core of professional and trade associations, and technology-enabled learning is quickly gaining popularity with membership organizations. Associations are uniquely suited to provide members with specialized professional development and continuing education, so if you haven't already, it's time to get started with association e-learning and begin bridging the skills gap for your members. There is value in offering online education, and with these tips you're sure to get off to the right start at your associations.