Post-event fulfillment reports: Setting the stage for sponsor renewals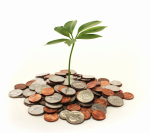 Post-event fulfillment reports consistently rank at the top of sponsor lists in terms of the most valuable services provided by conference hosts. According to the 2012 IEG/Performance Research Sponsorship Decision-Makers Survey, fulfillment reports tied audience research as the most important service provided by conference hosts. So what is a post-event fulfillment report? In a nutshell, it's a report penned by a host organization and provided to sponsors following an event. It benefits sponsors in the following ways:
Helps sponsors justify their investments.
Builds internal support at sponsoring companies.
Demonstrates how conference hosts have over-delivered.
Sets the stage for renewal discussions.
Delivers gratitude on behalf of conference hosts (and their constituents).
While typically reserved for sponsors, fulfillment reports could easily be tailored to address the needs of exhibitors, speakers and attendees – any constituent group for whom an organization might wish to demonstrate a mutually beneficial partnership (particularly those who pay to attend events or for whom participation is otherwise uncompensated). According to IEG, key elements of a post-event fulfillment report include:
A brief (one-page) introduction and executive summary. Assuming it's the only portion of the report some busy professionals will read, it should summarize key deliverables and include a short interpretation of the data.
Participant/attendee information, including attendance figures, demographics and the results of any audience research (e.g., aggregate evaluation data).
All on-site exposure documented through photos, samples and reproductions; the number of people who received promotional items or were exposed to advertising; and a comparison of quantities, location and position delivered versus what was promised.
Any off-site exposure (e.g., print, television or radio).
Trackable promotional results, including the number of people responding to sponsor campaigns.
Any additional outcomes (e.g., donations to charitable organizations, employee participation or economic impact summary).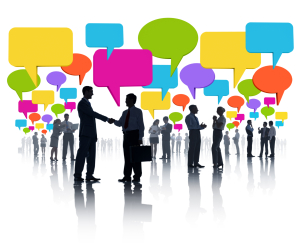 Additionally, consider adding in third-party endorsements or testimonials, including feedback or data from the event's attendees or participants. Particularly impactful are pictures of attendees with their names, titles, organizations and insights. The National Association of Sports Commissions (NASC) offers one example of a post-event fulfillment report. In this case, NASC utilized issuu to display its report in an interactive and visually appealing platform. Issuu gives anyone with digitally bound content the ability to upload and distribute publications worldwide both quickly and easily. So what does it take to develop and release your first post-event fulfillment report? Following are five tips to get you started:
Dedicate staff resources. Assign someone as the lead and ensure multidisciplinary buy-in from all other supporting departments/staff.
Make it an ongoing process. Create the basic template and keep it updated leading up to the event. Ensure all staff assignments onsite and post-event are clearly communicated. This should ensure the report is less tedious to complete post-event (with no lost information).
Keep reports succinct. There's no magic number – but you'll know what's right for the recipients of your report. Bullets, photos, charts and other brief expressions of content are always preferable to lengthy paragraphs.
Consider the different audiences. A single report may be viewed by the chief executive officer, the chief financial officer, the marketing department and countless other individuals employed by your sponsoring organizations. Consider their needs and ensure your post-event fulfillment report meets them head-on.
Deliver in a timely fashion. It's best to complete and deliver a post-event fulfillment report within 30 days following an event.
Finally, a note about customization. While it would be optimal to customize every post-event fulfillment report before hand-delivering it to sponsors (e.g., custom cover page, sponsor-specific photos/data, testimonials naming the sponsor), that's likely not feasible given our often limited time and resources. So, do your best. If nothing else, deliver the report via your organization's email platform and be sure to personalize the recipient's name.