Voices and Views: October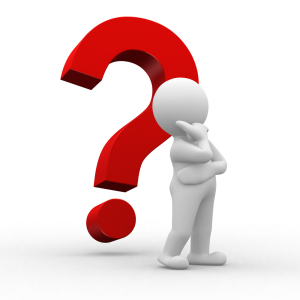 Event Garde is committed to professional development, for ourselves and for our industry. As such, we're avid readers of industry news. We'd like to share these must-reads with you.
Learn
In the learning industry, capacity – resources and technology – is the foundation for success, according to Celisa Steele, co-founder of Tagoras.
And it starts with leadership. Leaders are key to shaping an environment that fosters learning, both internally and externally. But often, management issues and other obligations distract these leaders.
According to Tagoras' Association Learning + Technology 2017 report, the average ratio of overall staff members to those spending the majority of their time on education is two education staff for every 10 paid staff, and the median was just one education staffer for every 10 paid staff.
"If education and professional development are a significant source of revenue for your organization and/or a significant part of your organization's raison d'être (and one or both is true for most associations), how you compare might be part of a case you can make for more human resources, whether in-house or contract-based, for your learning and education business," Steele said.
Network
Networking is about give and take, says Samantha Harrington, founder of Driven Media.
"One of the most helpful things I think that people can do is connect you with people who are experts in what you're trying to do," she wrote in Forbes.
She recommends people regularly reach out to their network to explore how they can help others with their connections.
And, Harrington says, people can't be afraid to ask for what they want. Asking for help is never easy, but someone in a person's network could hold the golden ticket.
Of course, it's important to attend events and programs to meet people face to face, she says. In these situations, it's often the unexpected people who can be the most beneficial.
Transfer
According to e-learning coach Connie Malamed, tacit knowledge – intangible knowledge acquired from experience and insight – is the backbone of effective knowledge transfer.
"We need to understand what contributes to an expert's intuitive ability to solve problems, innovate and make smart decisions," she says. "Thus, it is important that we find ways to access and encourage the transfer of tacit knowledge."
Organizations should find ways to document tacit knowledge so that when an employee leaves, that knowledge doesn't go with him or her. At the same time, tacit knowledge is often embedded in an organization's policies and processes – something that's often overlooked.
Malamed suggests using social networks, storytelling and tracking lessons learned (often post-even feedback) to guide knowledge transfer.